This event represents a unique experience of urban art, not only in the Los Angeles area, but with an echo that resonates throughout the rest of the world. It is in the core of the Contraband event to introduce to the public some of the most inspirational urban artists from all over the world. Live stenciling, creating of prints and the presence of artists produce an atmosphere which emanates the true nature of urban art. After a successful and inspiring last year's event, on August 8th 2014 Contraband 2 is taking over Riviera 31 at Sofitel Los Angeles at Beverly Hills. A one night only event starts at 7 p.m. and what a line-up will be waiting for the public – BEN NAZ, POBEL, SNIK, ERNEST ZACHAREVIC, DOT DOT DOT, CHEVRIER and OTTO SCHADE.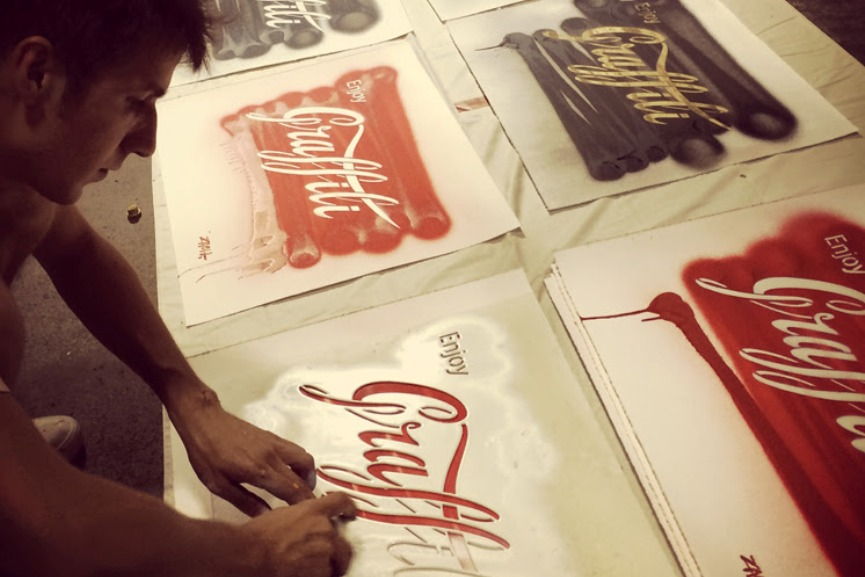 A Black Apple Gallery Event
Contraband is a proud product of Black Apple Gallery. It is a representation of the gallery's intentions and aspiration towards the worldwide artistic community. Black Apple has, since it was founded, strived for creating an atmosphere of the cross-Atlantic interaction. The people from Black Apple say that although there is the word "gallery" in their name, it is their goal to function beyond the usual activities of event producers or typical galleries. Through Contraband, and certainly Contraband 2, they are proving that the international network of mutual respect and friendship they are creating could have endless possibilities. The number of talent and sponsors that have recognized their effort certainly confirm all of this beyond any doubt.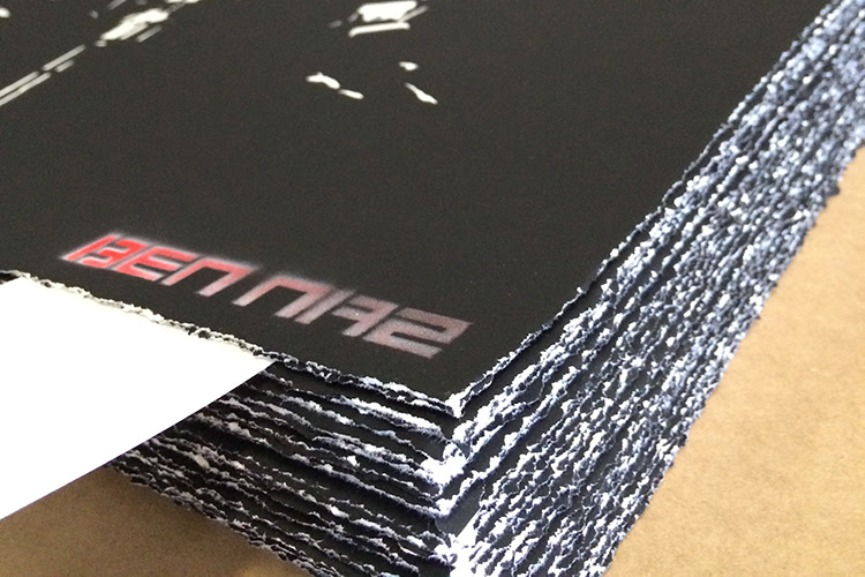 Inspiring Stencils and Prints
During the extraordinary event of Contraband 2, the artists will participate in the exclusive print releases, available only during the event itself. Ernest Zacharevic will present the hand stenciled originals called "ENJOY". During his first visit to the United States, Zacharevic himself will hand spray the artwork, which is stenciled on 320gsm Coventry Rag paper with deckled edges. On the other hand, the event will feature an exclusive print by Ben Naz "LA LOVE". Ben Naz created a limited series of prints especially for Contraband 2. This is a screen print on 320gsm Coventry Rag paper with deckled edges and finished two separate stencils, which have been spray painted by the author. The artwork will be available in two versions, one hand finished in silver and one in Gold. And finally, as a special feature and a mesmerizing portrayal of artistic collaboration, Ben Naz's "SELFIE" wood print drop release will be specially hand finished by Ernest Zacharevic.