One of the largest international conferences ever held in France, COP21, also known as the 2015 Paris Climate Conference, will be the first time in over 20 years that UN negotiations aim to achieve a legally binding and universal agreement on climate. With the event gathering close to 50,000 participants; 25,000 official delegates, high profile speakers, celebrities and influential people, artists were inspired to do their bit for the planet as the politicians and environmental campaigners tackle the issue of climate. Various environmental projects, shows, talks and events are taking place in the city, organized by the Paris-based organization COAL (Coalition for art and sustainable development) and ARTCOP21 which presented a complete guide to the array of events. COP21 art could well be a thing of its own, attracting many visitors and grabbing the attention of the public. Several different art campaigns have been started in Paris, among them, Brandalism made a huge return with over 600 posters by more than 80 creators and designers installed in bus stops and other locations throughout Paris. Individual artists and collaborative efforts were made in order to bring the environmental issues to public focus.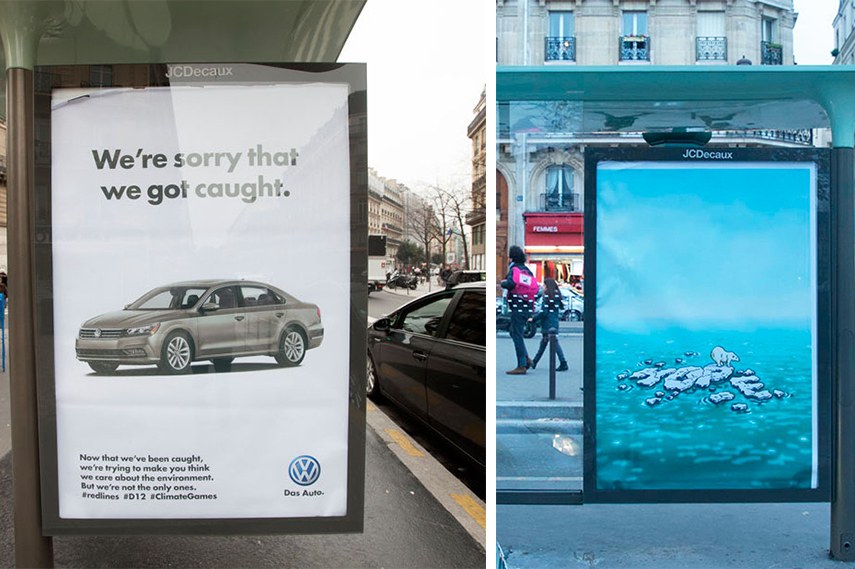 Brandalism takes over Advertising Spaces
Considering the fact that these political talks are increasingly dominated by corporate interests, it is often that they cause for massive protests and violent reactions from the public. However, weapons of artists are not fists, stones and bats, but spray cans, brushes and other tools used for conveying their creativity. Witty and impactful social messages were installed in advertising spaces across Paris last weekend. One of the world's largest outdoor advertising agencies, JC Decaux, is an official sponsor to the COP21 climate talks, and more than 80 artists decided to "redesign" their advertisements a little bit. Coming from 19 countries across the world, renowned names like Jimmy Cauty, Fra.Biancoshock, Paul Insect, Unga, Revolt Design, Stanley Donwood, and many more embellished the streets of Paris with their through-provoking art through an unauthorized action. The mass ad-takeover was organized by Brandalism which aimed to highlight the links between advertising, consumerism, fossil fuel dependency and climate change.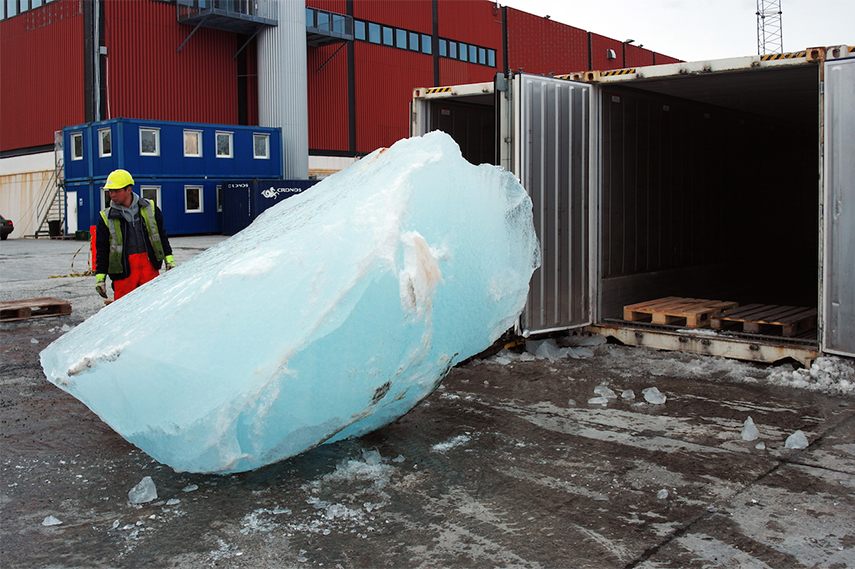 Shepard Fairey and Olafur Eliasson Bringing their Installations to Paris
Known for his sculptures and large-scale installations, the Danish-Icelandic artist, Olafur Eliasson is bringing his Ice Watch installation, which consists of 12 ice blocks from Greenland fjord, arranged in the form of a clock that will slowly melt. This is Eliasson's second staging of the project, the 80-tonne work was first presented last year in Copenhagen's City Hall Square to mark the publication of the UN's Fifth Assessment report on climate change. Another globally recognized artist, Shepard Fairey, will display his environmental issues-inspired artwork in Paris until 11th of December. Even though he is mostly known for his social criticism shown through street art and posters (perhaps one of his witty posters would have been a perfect fit for the Brandalism action), the American contemporary artist will present a piece named Earth Crisis. A giant globe will be suspended between the first and second floor of the Eiffel Tower, with intricate patterns showing anti-oil symbols and ironic slogans. Staying true to his work, Fairey's artwork aims to employ street art in order to engage the public in a conversation, and not just create something decorative.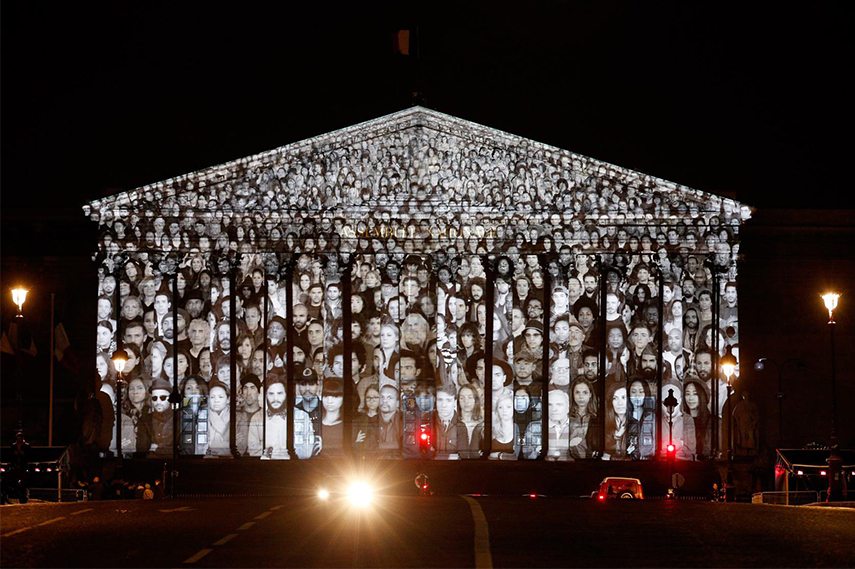 A Silent March as a Reminder that the World is Watching
Among the various art events and pieces organized especially for the occasion of COP21, The Standing March represents a collaborative effort of the French artist known as JR and the famous American filmmaker Darren Aronofsky. The project is realized as a projection of images of more than 500 people onto the facade of France's National Assembly building. In effort to remind the world leaders that the world is watching, the artists behind this idea stated that they expect decisions, commitments and time frames from the conference attendees. Lives of people from all around the world, as depicted on the projection, are affected by the climate changes. Even though marches are forbidden for security reasons in Paris, according to JR, this piece represents a silent march. The French artist called for people to think about our future, the future of our environment and pointed to the projection as the answer to those who wish to control our present.
Discuss the latest news from the world of art on our facebook page
All images used for illustrative purposes only