Claiming his street artist's integrity for more than 30 years, Cope2 has been admired, arrested, loved and respected, remaining a symbol of excellence. The latest Cope2 art exhibition in Paris will take place in the Gallery Géraldine Zberro. Entitled Beyond Glory, the exhibition will explore his rich street art heritage and a continuing influence on generations of street artists. As one of the pioneers of New York graffiti scene and a true legend in the world of street art, Cope2 made history with his unique style and lettering. An emblem of the Urban Contemporary art scene, his notoriety led him to fruitful collaborations with graffiti artists whom join him regularly to paint a wall by his side.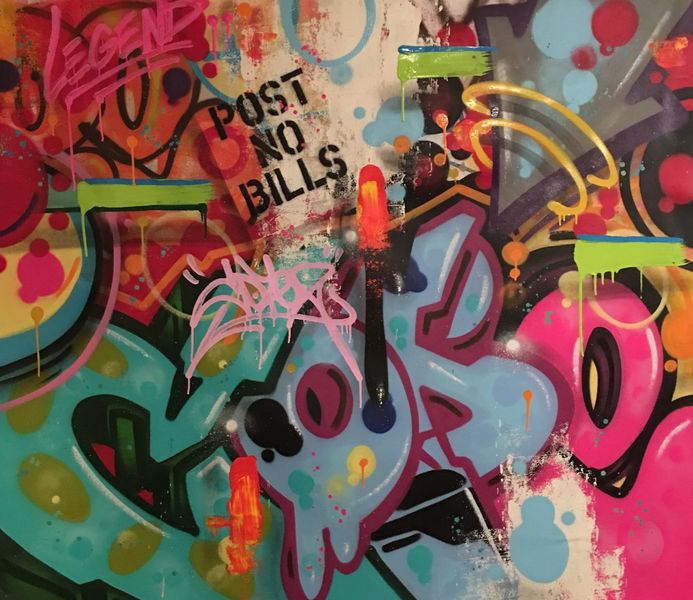 The Legend of Bronx Graffiti
Born as Fernando Carlo, Cope2 was growing up in Bronx in the 1980s where he couldn't escape the misery that ravaged his neighborhood. For his generation, drugs, gangs and police violence were part of their daily life. Developing his passion for graffiti very early on, he wrote his first graffiti on a NYC train in 1985. Quickly standing out as the king of many subway lines, his adventurous spirit took him all over New York, not just Bronx, making city walls his own personal gallery. Among the select few writing their history, Cope2 has achieved a considerable mainstream success with his work and has collaborated with many prominent artists.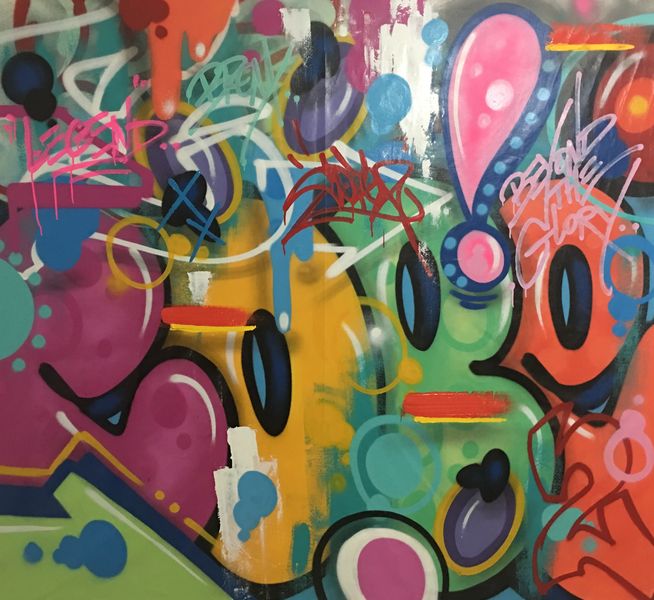 A Continuing Influence
Today, Cope2 is regarded as the emblem of the urban contemporary art scene. Inspiring young artists while commanding the respect of the elder, he has graffiti artists from everywhere joining him regularly, such as such as Obey Giant, Retna, Kenny Scharf, Mister Brainwash, and André. He has also collaborated with brands such as Converse, Adidas, and Foot Locker. He has extended his practice into studio work as well, advancing his technique all-the-while safeguarding the power of his free style and flashes of color evoking his early train graffiti work. Yet, he continues to work in the streets that offer him the expansive spaces his palette craves.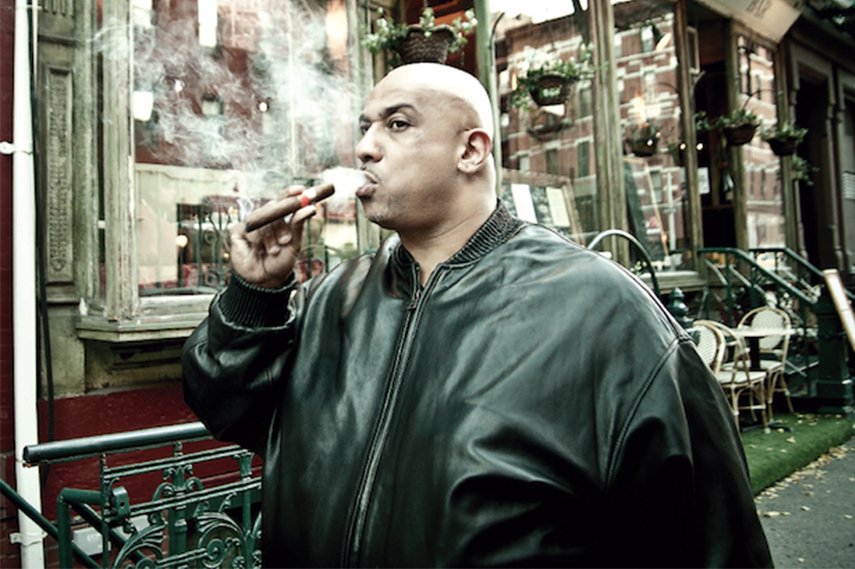 Cope2 Art Exhibition at Gallery Géraldine Zberro
Founded in 2007, Gallery Géraldine Zberro in Paris supports artists from diverse background such as Narrative Figuration, Pop Art and Street Art, and Ubiquitous art with cultural diversity and multiple techniques. Having a fresh look on today's world, the gallery aims to promote Contemporary Art and bring something new to the subway art history. The exhibition Beyond Glory will be on view from January 19th until January 30th, 2017. The private viewing will be held on Thursday, January 19th, from 6:30 to 10:30pm.
Featured image: Piece By Cope2 in New York City, via fatcap.com