As one of the pioneers of New York graffiti scene, Cope2 is a true legend in the world of street art. Claiming his street artist's integrity for more than 30 years, he has been admired, arrested, loved and respected, remaining the symbol for excellence. The latest Cope2 exhibition in Paris will take place in the Galerie Mathgoth. Entitled My Realm, the exhibition will take the viewer into "his kingdom", that is the graffiti. Cope2 invites us to enter the place where he made each of these pieces in order to get a better understanding of his approach to studio work. Acting as a reminder of the streets, colors and shapes in this new body of work suggest both harmony and the idea of vandalism as the essence of graffiti.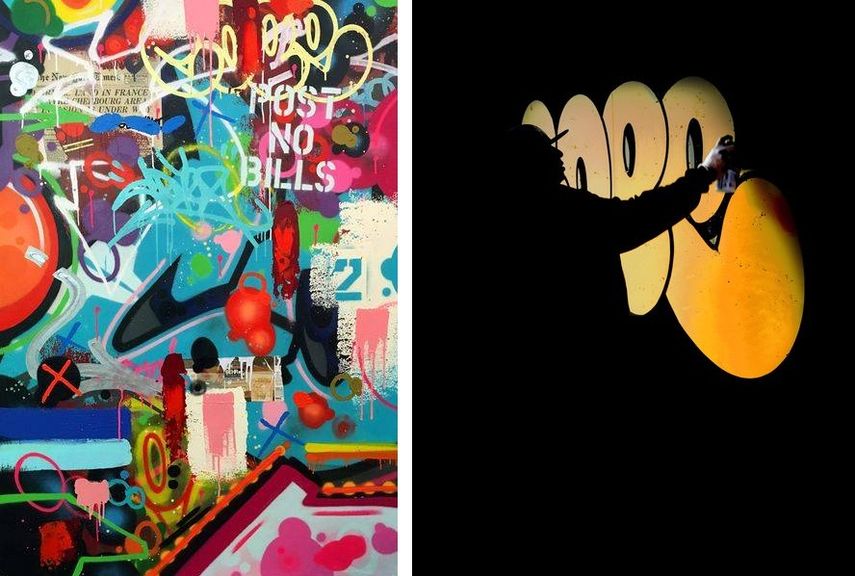 The Legend of the Bronx Style
Born as Fernando Carlo, Cope2 wrote his first graffiti on a NYC train in 1985. Just a few years after his first tagging, he formed his own crew, the famous Kids Destroy that later changed the name to Kings Destroy. In the graffiti scene of the time, a king was a hard earned title for every expedition one went on. His adventurous spirit took him all over New York, not just Bronx, making city walls his own personal gallery. His "wildstyle" graffiti and spontaneous jaunts to lettering and tagging brought him the international acclaim and a status of a legend of the Bronx style. Over the years, he has achieved a considerable mainstream success with his work and has collaborated with many prominent artists.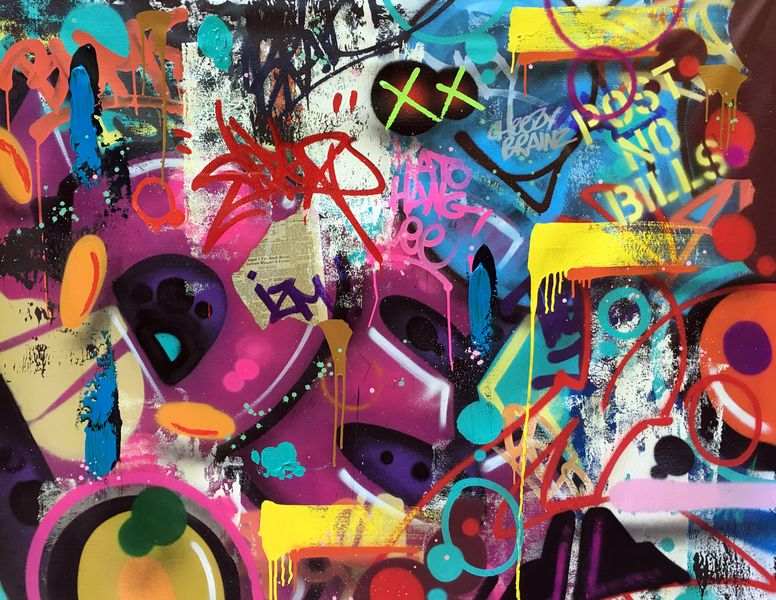 The King of the Line
Cope2 is well known for his throw-up, given to him by Cap from Style Wars. A tag-like drawing of bubble letters usually consisting of artist's name and only two colors, the throw-ups were very popular in the 1980s for its quick execution. His throw-ups became a part of his identity and legacy, serving as a token of recognition, self-promotion, and self-respect. Staying true to his style for over 40 years, his canvases are honest, visually complex, and inspired by different energies. Beginning his career in a time when everything was about hierarchy, respect, and integrity, Cope2 remains the legendary king of the line.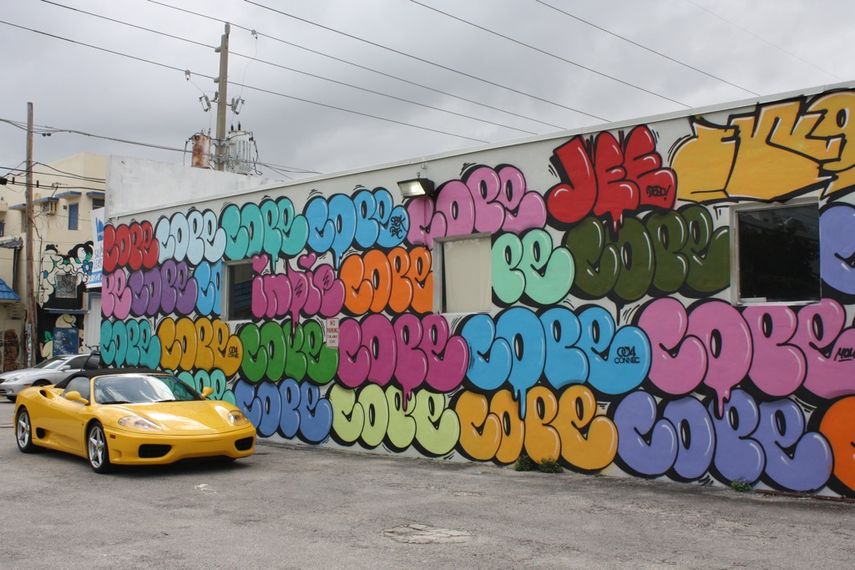 Cope2 Exhibition in Paris
Found in 2010 by Mathilde and Jordan Gautier, Galerie Mathgoth in Paris is dedicated to helping and supporting artists, being on top of trends in contemporary urban art and surprising their audience. With a selection of international artists, they create exceptional events in an urban and atypical setting. In addition to organizing exhibitions, the gallery has commissioned many murals around the country. The exhibition My Realm will be on view from September 23rd until October 22nd, 2016. The vernisagge in the presence of the artist will be organized on Wednesday, Septembre 23rd from 6pm.
Featured image: Cope2 - My Realm (detail)