Global art market is continuously becoming more accepting of Urban art. Street artworks are now regularly featured on auctions and some of them are reaching mind-blowing prices. Galartis auction house is the last in line of auction houses to embrace and sell urban artworks. One such auction is coming up at W hotel in Verbier, a ski-center in Switzerland. This will be the first Galartis auction in Verbier after successfully organizing auctions in ski resorts of Crans-Montana for years. But, before the auction a three-day exhibition of the auction pieces will be held at the luxurious space of the W hotel.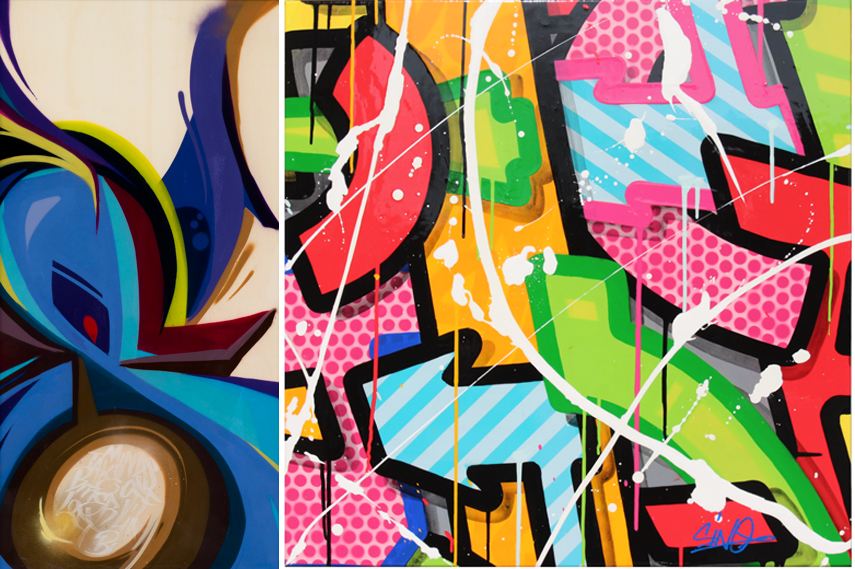 Cope2 at W Hotel in Verbier
Street artist Cope2 is the star of the three-day event. Controversial graffiti icon that has even been arrested for his work has performed a live graffiti painting performance on the opening day of the event. The famous American artist has been tagging subway stations since the 80's and is recognized as one of the best representatives of the New York graffiti art scene. One of his untitled artworks will be up for sale at Galataris auction. His abstract mixed media on canvas artwork is estimated somewhere between 4.800 and 6.720 euros, but Cope2 is not the only artist whose work are highly valued. The exhibition will include the variety of works by famous artists including silk-screen prints by Shepard Fairey, one canvas by l'Atlas and a road sign by Clet Abraham.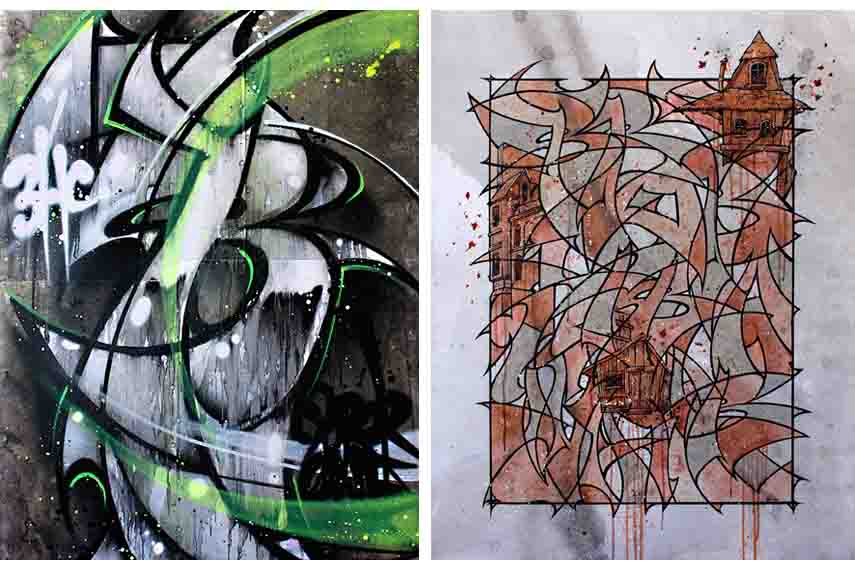 Swiss Urban Artists up for Auction
Although the auction features some of the most celebrated international urban art icons there is plenty of room for the local artists as well. A special place at the exhibition will be given to the Swiss urban artists such as Jazi, Serval, Tones and Joule. Jazi has produced a spray-paint artwork Hands flow Meeting that is an unique homage to the graffiti culture while his countryman Serval has created a more abstract artwork using the same medium. Tones will exhibit cartoon-inspired Indian Funk while street artist Joule will present and put up for sale his sunset-resembling mixed media on cardboard diptych.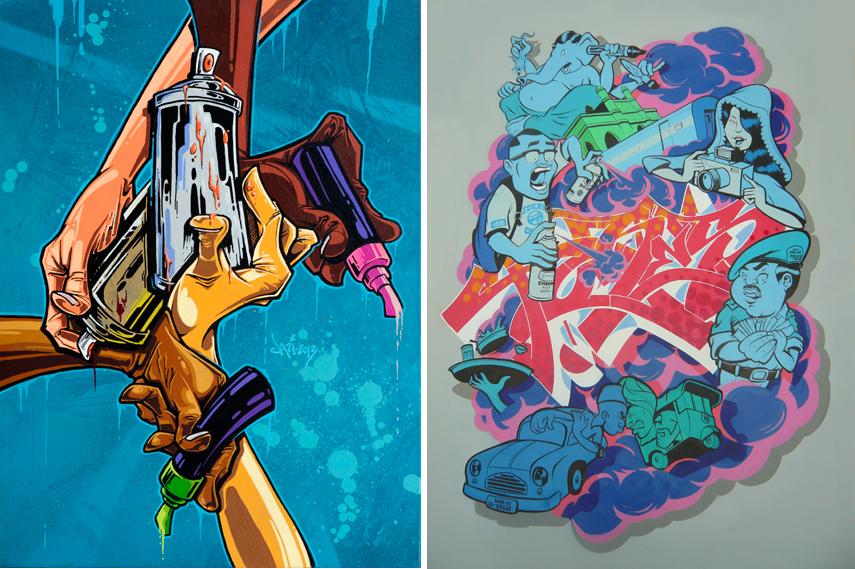 Urban Art at Galartis Auction
The preview of the auction pieces started on Thursday July 30th at W hotel in Verbier, Switzeland and will last till August 1st. The high contrasting event will include a variety of objects ranging from the highly expensive international fine art pieces to furniture and fashion. The comprehensive exhibition at W Hotel in Verbier is the prelude for the upcoming auction that will be held on Sunday, August 2nd, 2015. This will be the first Galartas auction that includes urban artworks and the auction house is hoping to repeat the success of the first auction dedicated exclusively to street art in Switzerland that was held recently.
Find new exhibition and auction details in your mailbox every day by signing up for My Widewalls for FREE
Featured image : Cope2 Inspecting his Work
Images in slider : Galartis Exhibition Set-Up, Cope2 Live Painting at Exhibition Opening, A Detail From the Artwork by Cope2 and Tones - Indian Funk, detail
Images courtesy of Galartis