The story, like any success story in the art world, started with a good idea. Corey Helford Gallery was established ten years ago, 2006, by Jan Corey Helford and her husband, television producer and creator, Bruce Helford (of Anger Management and The Drew Show fame) as a venue serving to promote, support and celebrate both the young and emerging as well as internationally established artists. Focusing on the New Contemporary Art scene, the project soon took off, establishing CHG as one of the premier galleries in the fields of Pop Surrealism, New Pop, New Figurative Art, Graffiti and Street Art, and Post Graffiti.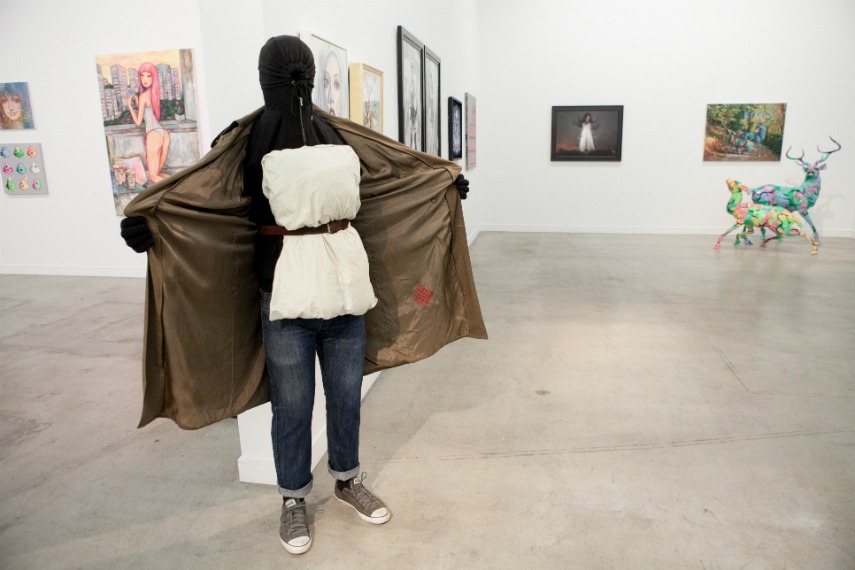 Corey Helford Gallery, Ten Years as the Cornerstone of the LA Art Scene
In 2007, the idea started to gain momentum with Charity by Numbers, the first big exhibiton at the gallery, with an impressive line-up and thousands of visitors. Its biggest event so far, organized at the Bristol City Museum, drew a crowd of over 60 000, and even featured Dita Von Teese's burlesque act. The exhibition single-handedly put the American New Contemporary Art movement  on the map in the UK and Europe. Another truely memorable ocassion was English multimedia street artist D*Face's show Going Nowhere Fast which included the eccentric master of urban art placing a tombstone reading "Cheat Death" on Charlie Sheen's Walk-of-Fame star. After nine years in Culver City, in late 2015 CHG re-located to a space seven time larger than its previous. A 12 000 sq. ft. buidling in Downtown Los Angeles boats three separate galleries, the main one offering no less than 4 500 sq. ft. of space. Approximately every four weeks new exhibitions are presented to the public. The largest gallery in the world to present the genre of popular art, for a decade already CHG reigns supreme over Los Angeles' urban art world.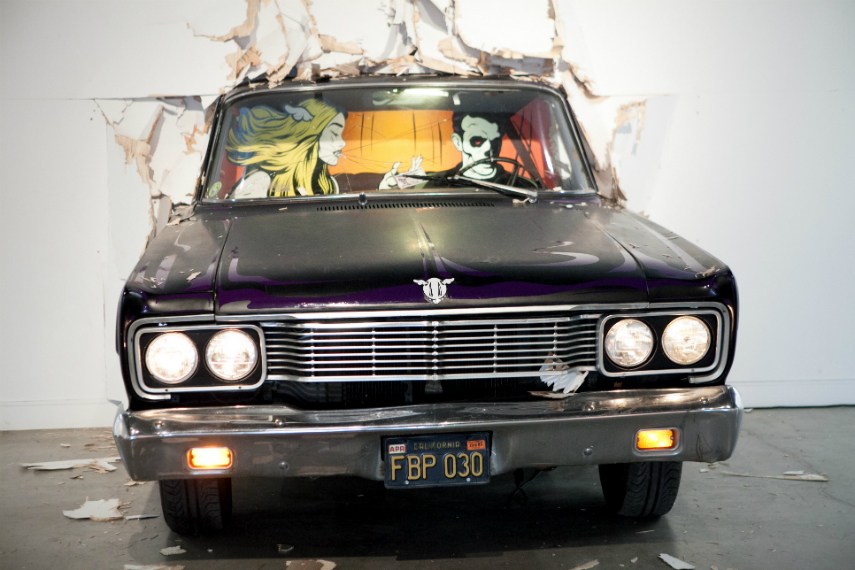 Silk-screened Pink Monsters and Recycled Skateboards at Corey Helford Gallery
Presenting a selection of works by the galleries ever-growing lineup, CHG is marking their anniversary with a gala exhibition displaying works by over 100 American and international artists. Bringing together a variety of media, styles, genres and approaches, the show is a who's-who of the most reproduced, most visible artists whose work is instantly recognizeable even by those only casually interested in the arts.
Adam Wallacavage's highly ornamented and surreal interior design details, Buff Monster's silk-screened posters and stickers, Ron English's masterful mixing of high and low art, Haroshi sculptures made of recycled skateboards, Korin Faught's subtle figurative paintings, Marion Peck's heartbreakingly sweet yet surreally eerie canvases, Soey Milk's representations of gorgeous women, Eric Joyner's giant donuts and old-school tin robots all feature prominently on the walls of Corey Helford Gallery. Yet the highlight of this exhibition is undoubtably street artist D*Face's installation that was initially created as cover art for the new Blink 182 album California - the front half of a classic car jutting from a wall through which it seems to have crashed without a single scratch.
Corey Helford Gallery 10 year Anniversary - Los Angeles, CA
Hurry Up or You'll Miss It!
The 10th anniversary exhibition opened on August 27 and will run until September 24, 2016. This means that there is only limited time left if you'd like to experience this multitude of creative forces at work, this hivemind of creative energy and embark on a maze-like journey through an almost overwhelming amount of art. Well over 120 pieces give the viewer a glimpse into the future that the Corey Helford Gallery is creating in the art community.
Featured images: Opening Night of CHG's 10th Anniversary Gala Exhibition ; Artist Ewa Pronczuk-Kuzia ; Artist Richard J. Oliver, CHG Director Sherri J. Trahan, artist Adrian Cox and artist Joey Bates ; Artist Korin Faught ; Artist Adam Wallacavage, CHG Director Sherri J. Trahan and jewelry designer Tarina Tarantino ; Artist Soey Milk ; Artist D FACE ; Haroshi, "Floating Like A Memory" skateboard and plywood finished with urethane gloss in matte (all photos courtesy of Corey Helford Hallery, credit: Sam Graham)