In 2006, Corey Helford Gallery had their very first show, diving into an adventure of a lifetime. Ten years later, the renowned Los Angeles art hub is ready for a grand celebration of their success. A remarkable, huge exhibition of works from over 100 of the finest American and international artists who have collaborated with them is about to occupy their new, 12,000 square foot space in downtown LA, spanning many media, styles, genres and approaches. Curated by gallery owner Jan Corey Helford and Special Project curator Caro Buerrmann, the show will put a crown on all the events hosted in the past decade and looks to open the door towards an even brighter future.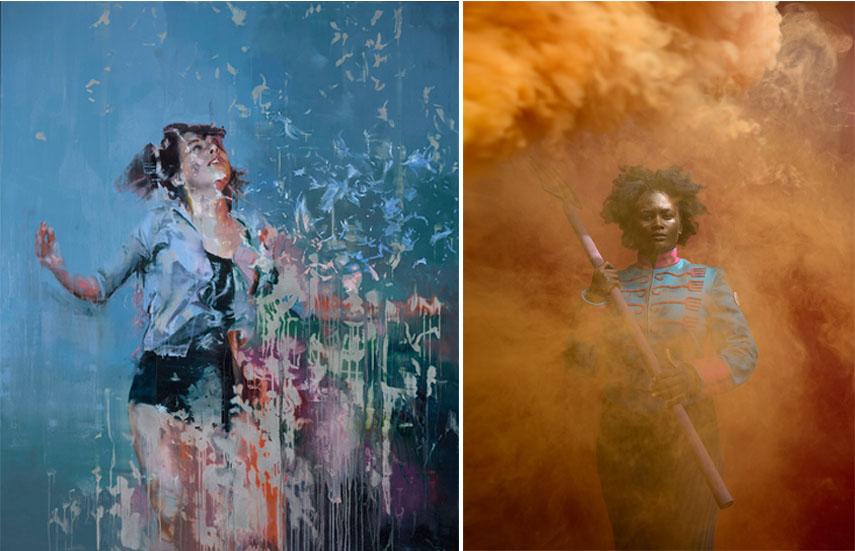 The Corey Helford Gallery Show - A Celebration
As of recently, Corey Helford Gallery became the largest space in the world to present this genre of popular art, created by both emerging and established artists in the field. Following the spectacular exhibitions half in 2007 and 2010, titled Charity by Numbers and Art From The New World respectively, they have now taken on a project which brings together today's biggest names in urban and contemporary art. After ten years, the importance and the impact of the movement became clear and the curators will once again emphasize this fact by hosting yet another event to remember. Apart from celebrating their 10th year anniversary, the show is also a celebration of artistic diversity, uniqueness and growth.
Corey Helford Gallery - New Space in Downtown Los Angeles
Ten Years of Amazing Artists
Just in case you're not convinced yet, here is the spectacular line-up of artists on display: Adam Wallacavage, Adrian Cox, Alessia Iannetti, Amandine Urruty, Amy Fry, Andrew Brandou, Annie Owens, Beau Stanton, Ben Frost, Billy Norrby, Brandi Milne, Brian Donnelly, Buff Monster, Caia Koopman, Camilla d'Errico, Camille Rose Garcia, Carlo Cane, Carlos Ramos, Chloe Early, Chris Anthony, Colin Christian, D*Face, David Stoupakis, Eine, Eric Joyner, Erik Mark Sandberg, Ewa Prończuk-Kuziak, Glazed Paradise, Greg Gossel, Handiedan, Hannah Yata, Haroshi, Heidi Taillefer, Henry Lewis, Herakut, Hikari Shimoda, Hirabayashi Takahiro, Hueman, Hush, Jason Shawn Alexander, Jean-Paul Mallozzi, Jennybird Alcantara, Joanne Nam, Joe Hengst, Joey Bates, Joey Remmers, Jonathan Viner, Josh Agle (Shag), Kazuki Takamatsu, Kelsey Beckett, Kent Williams, Keun Young Park, Kinsey, Kisung Koh, Korin Faught, Kris Lewis, Kristen Liu-Wong, Nataly (Kukula) Abramovitch, Lala Abaddon, Lauren Marx, Lauren YS, Logan Hicks, Lola, Lori Nelson, Lu Cong, Luke Chueh, Mandy Cao, Marion Peck, Mary Jane Ansell, Melissa Forman, Meredith Marsone, Michael Mararian, Michael Page, Miho Hirano, Mikael Takacs, Mike Stilkey, Naoto Hattori, Nathan James, Nicole Gordon, Nicomi Nix Turner, Nigel Cox, Nouar, Okuda, Olivia De Berardinis, Paul Frank, Peter Gronquist, Pip & Pop, R. Leveille, Ray Caesar, Redd Walitzki, Richard J. Oliver, Riikka Hyvönen, Risk, Ron English, Sage Vaughn, Sarah Dolby, Sarah Emerson, Sarah Folkman, Sas Christian, Scott Hove, Shawn Barber, Simone Legno, Soey Milk, Stephanie Inagaki, Stickymonger, Sylvia Ji, Tom Bagshaw, Travis Lampe, Van Arno, Victor Castillo, Yasuyo Fujibe and Yosuke Ueno.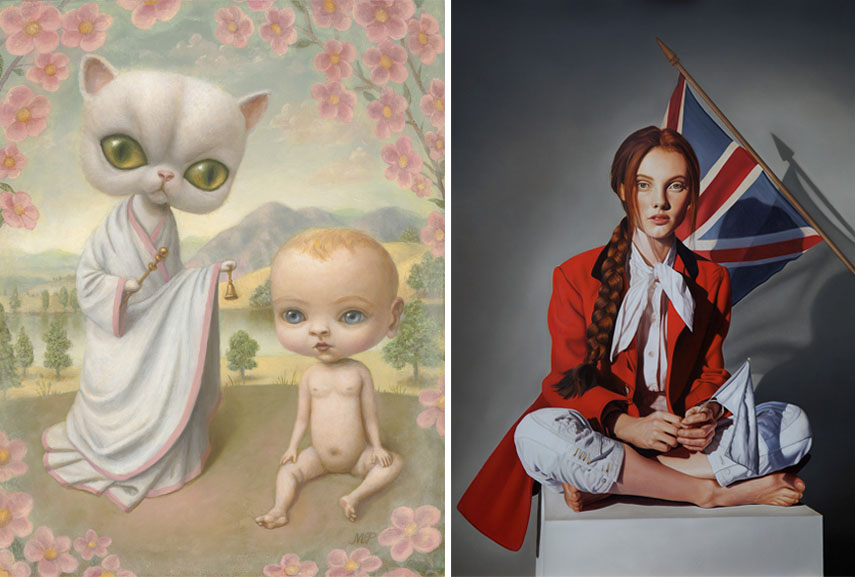 Come Join the Party!
The Ten Years of Amazing Artists: Corey Helford Gallery and Friends Celebrate! exhibition will be held from August 27th through September 24th, 2016, at Corey Helford Gallery in Los Angeles, USA. The opening reception is scheduled for August 27th from 7pm to 11pm, and the artists will be in attendance.
Featured images in slider: Haroshi - Skateboard Sculpture. 19 5.8 x 3.5 x 9 in; Adrian Cox - Making Stars. Oil on canvas, 48 x 60 in; Nigel Cox - The Anarchist. Oil on linen, 36 x 48 in; Richard J. Oliver - The Rose of The Winds. Oil on canvas, 40 x 30 in. All images courtesy Corey Helford Gallery.