Discomfort. Pity. Unease. Compassion. Curiosity. An urge to look away. An urge to look into. These are only a few of the things I felt when I first saw the haunting photographs of Corinne May Botz, a Brooklyn-based artist who will have her first solo exhibition at New York's Benrubi Gallery. The art space, well-known for their particular and impeccable curatorial choices, will present Bedside Manner, a series of images that will once again demonstrate the photographer's voyeuristic eye in a rather unusual way - a way which plays with our perception of the familiar and the unknown, and makes us ask unexpected questions.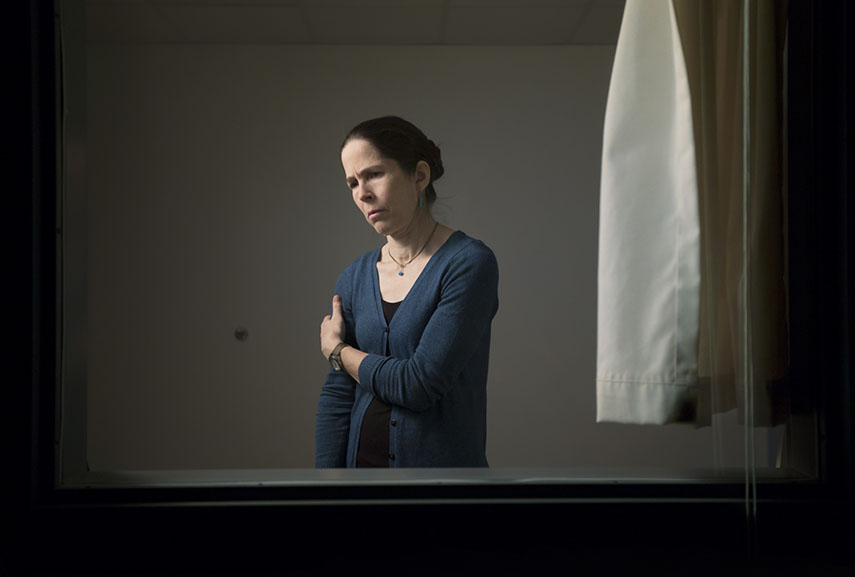 Bedside Manner
The powerful photographic images within Corinne May Botz's Bedside Manner series let us look through hospital windows and observe the patients on the other side. Willingly or not, we are faced first-hand with their difficult state, their loneliness and sometimes madness, we're drawn into a kind of situation we're not sure we want to be in. Only, what the photographer is capturing are actually medical simulations. Namely, what we see are trained medical actors, who portray so-called "standardized patients" in a little-known teaching practice. Through their behaviour, the students-future doctors improve their interpersonal and diagnostic skills, in order to be ready for real-life cases in similar scenarios. Except, these look nothing like performance - in fact, in some of Corinne May Botz's photographs, it all feels too real, even though it's still a tad confusing, but in others, we realize it's a play, and we feel a kind of relief.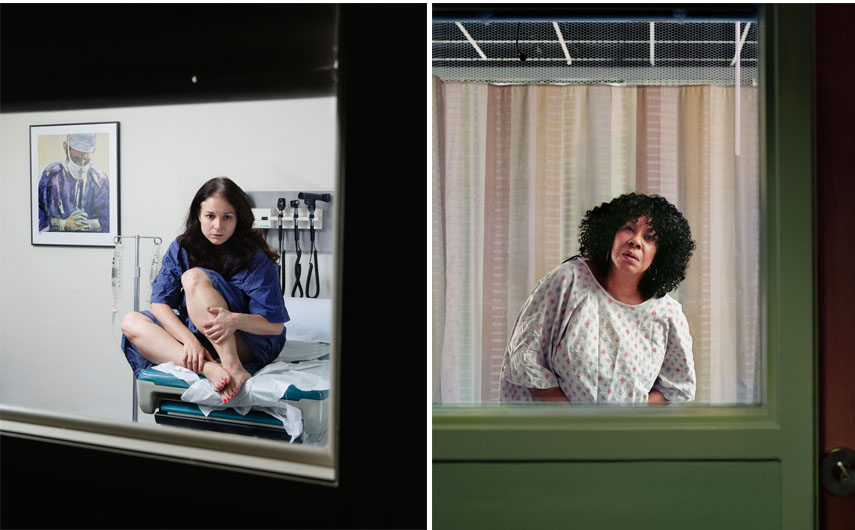 The Impact of the Freudian Uncanny
However, it's not just the relief we feel, isn't it? Even after we understand the story behind these pictures, we're still haunted by them, compelled to think that these injuries, sicknesses and different states of mind might be acted out, but they're still out there, existing somewhere else. What is our emotional response to human suffering? But then, Corinne May Batz's Bedside Manner takes yet another ethical turn at our consciousness, through which it reminds us of the way in which even real patients "play sick" in order to solicit care from nurses and doctors. All over again, nothing is what it seems and it's hard to tell the truth from a lie. For a moment, we step in the shoes of student-doctors, to understand their important task of being able to solve that same problem.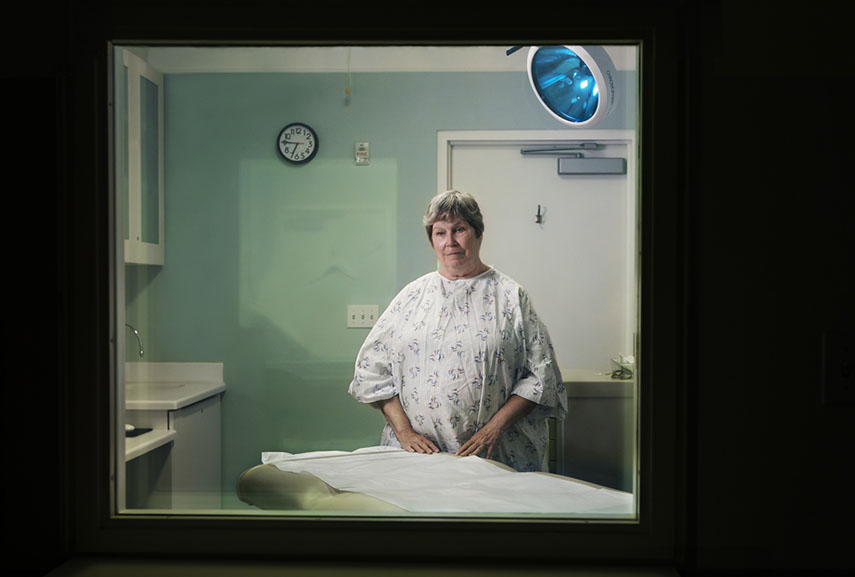 Corinne May Botz Exhibition at Benrubi Gallery
Also included in the show is the Bedside Manner short film by Corinne May Botz, in which neurologist Dr. Alice Flaherty plays herself as doctor, patient and standardized patient, to challenge the viewer into deciphering what is authentic in her narrative. Through this role, Dr. Flaherty is a doctor who is learning how to be a patient, in order to teach doctors how to be better doctors. Bedside Manner, an exhibition of photographs and video work by Corinne May Botz will be on view at Benrubi Gallery in New York City, USA, from December 17th 2015 until February 6th 2016. The opening reception is scheduled for December 17th from 6pm to 8pm.
Featured images in slider: Hands, from the series Bedside Manner, 2013, detail; Operating Room #1, from the series Bedside Manner, 2015, detail; Ginny, from the series Bedside Manner, 2013, detail; Wilton, from the series Bedside Manner, 2014, detail. All images are courtesy of the artist and Benrubi Gallery, NYC.