Often, some of our earliest memories, habits or hobbies affect our later practices in life and unconsciously shape us into the creative beings we are. In the case of the artist Tomoko Shioyasu, it was the experience of cutting out veins from a tree leaf during her school years. Born in Osaka in 1981 and majored in sculpture at the Kyoto City University of Arts, the Japanese artist completely dedicated herself to the art of cutting paper. However, her craft is far more delicate and complex than a regular understanding of this technique. Outlining images from close examination in natural matters such as water, bubbles and organic cells, Shioyasu applies a precise transposition of these patterns to a scroll of synthetic paper. She cuts the paper, carves and perforates it using a knife and soldering tools; and in rays of light, it projects a simple yet powerful contrast of light and shadow, which articulates yin-yang flows of particles in the air. Her technique is so perfected that it almost seems surreal. This perfection will be demonstrated in January in a solo exhibition at the SCAI The Bathhouse...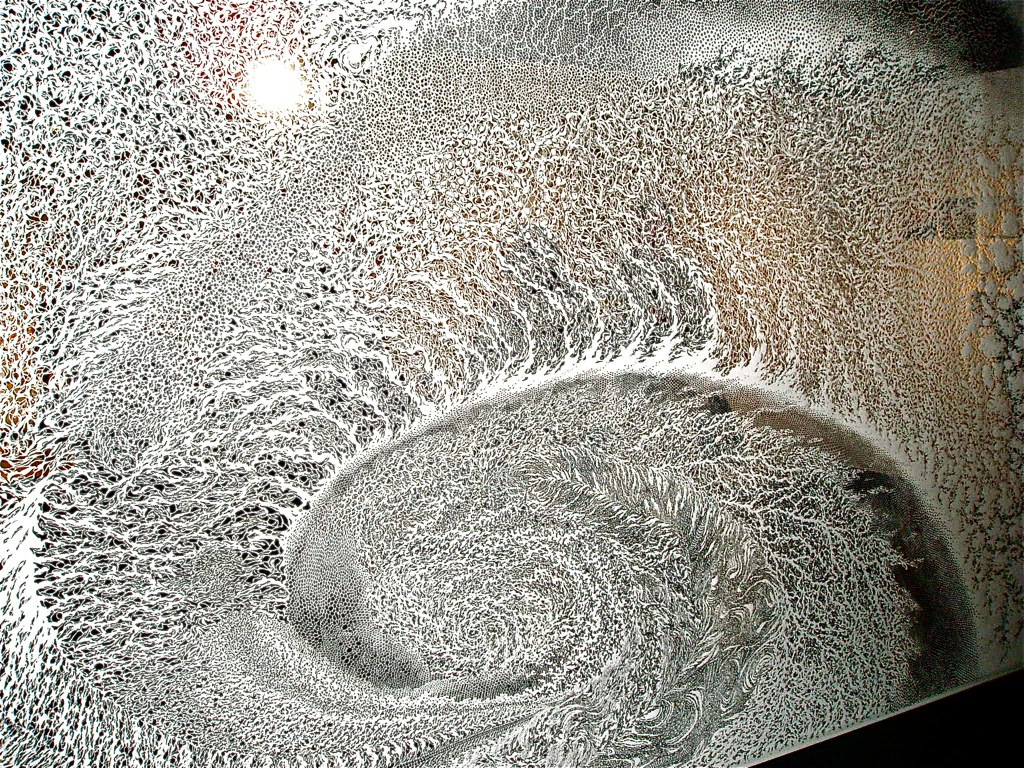 Learning New Skills
In 2008, Shioyasu was announced a winner of the Gotoh Memorial Foundation's Newcomer's Prize of Art and received a travel award. The talented artist used the given opportunity to research extensively, which introduced her to many new experiences, such as ivory carving in Guangdong, China, paper marbling in Florence and ebru, a comparable Turkish technique. In her latest exhibition entitled Cosmic Perspectives, Shioyasu delves into shapes of spheres, circles and swirls that are common and universal in the world of nature and traditional crafts. The micro vision of atomic particles here, may also sublimate a macro vision of the galaxy's foam structure.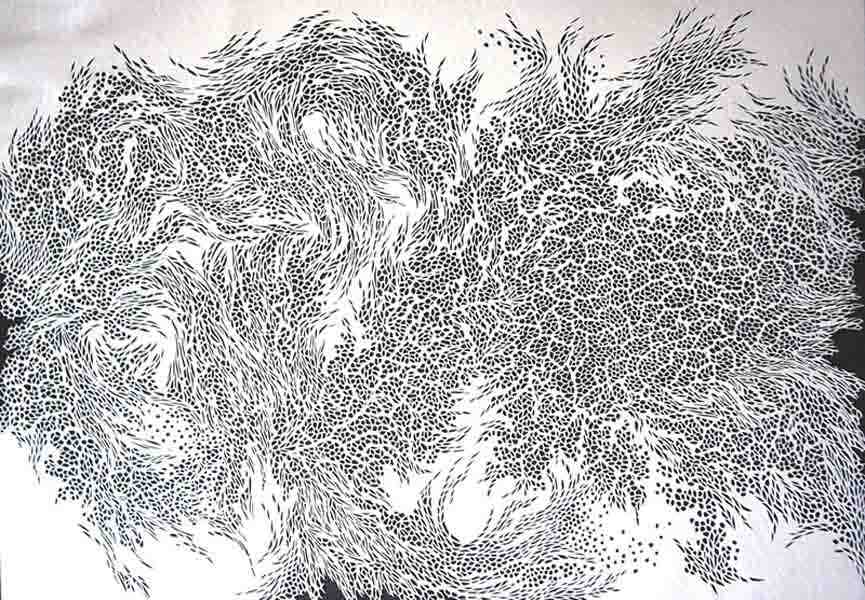 About the Artist
Tomoko Shioyasu received a BFA in Sculpture from the Kyoto City University of Art. In 2008, she had her debut exhibition Cutting Insights at SCAI The Bathhouse, Tokyo. Notable group exhibitions include: "The MOT Annual 2010: Neo-Ornamentalism from Japanese Contemporary Art" at the Museum of Contemporary Art, Tokyo, 2010; "Bye Bye Kitty!!! Between Heaven and Hell in Contemporary Japanese Art" at the New York Japan Society, 2011; "Cosmic Travelers – Toward the Unknown" at Espace Louis Vuitton, Tokyo, 2012; "Miss Dior Exhibition" at Grand Palais, Paris, 2013, and at Shanghai Sculpture Space, Shanghai, 2014; amongst others.
"Cosmic Perspective" opens Friday, January 16th at the SCAI the Bathhouse Gallery in Tokyo, Japan and it will stay on view until February 21st, 2015.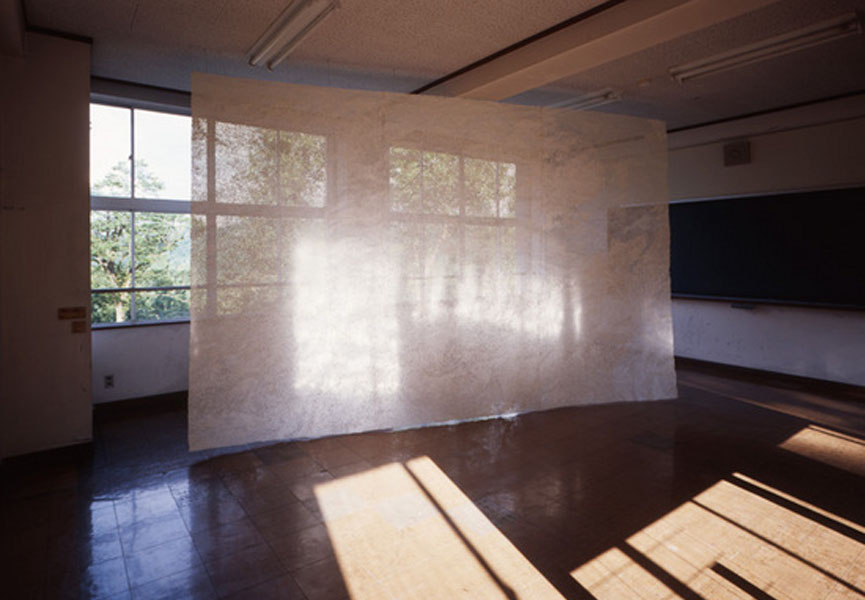 About the Gallery
SCAI The Bathhouse is a contemporary art gallery known for introducing Japan's avant-garde artists to the world as well as for helping exceptional artists from abroad to establish a presence in Japan. SCAI has a strong track-record of large-scale exhibitions presenting artists such as Lee Ufan and Tadanori Yokoo who led the genesis of Japanese contemporary art, and Toshikatsu Endo, Tatsuo Miyajima, and Mariko Mori who brought Japanese contemporary art to the world's attention in the latter half of the '80s and the '90s by showing their works in international exhibitions. Through their association with SCAI, international artists such as Anish Kapoor and Julian Opie have produced new series of works inspired by Japanese traditional culture and crafts.
If you want to know more about Tomoko Shioyasu's upcoming projects, sign up for My Widewalls today!
Pictures in the article for illustrative purposes only, courtesy of SCAI THE BATHHOUSE.