If you thought that only Banksy can pull off an exciting and successful secret pop-up exhibition you should probably reconsider your thoughts. Another Bristol-born artist, whom you all know well by the name Sickboy, recently joined forces with the Fluorescent Smogg collective in setting up a temporary exhibition space. The location of the COSMOGG exhibition is still held secret, but what we now so far is that it will take place in Bristol and feature the works of some of the finest urban and contemporary artists.

Sickboy and Fluorescent Smogg - An Afflicted Adventures Installation
During the period of the last six months, Sickboy along with the people from Fluorescent Smogg has been transforming the old mechanics yard into a vibrant and engaging gallery space. For ten days only the exhibition will feature numerous curated events. Timed print releases and limited editions are one of the trademarks of Fluorescent Smogg hosted shows and you can definitely expect them during the COSMOGG - An Afflicted Adventures Installation. Limited editions will include iridescent foil screen-print, ceramic pipes and enamel pin sets, and super-limited micro-edition prints. Perhaps one of the highlights of the show will be the outdoor cinema curated by the artist, and Sickboy has announced several other surprises as well.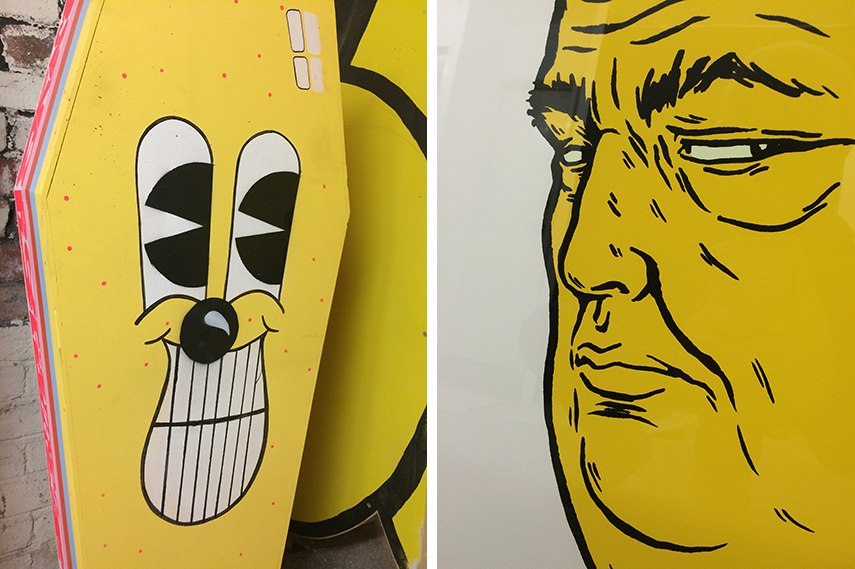 Participating Artists
COSMOGG installation will gather a roster of twelve artists, some of Britain's finest talents, along with their international friends. Each of them will bring to the table their unique visual style, adding to the overall diversity and excitement of the show. Except from the already mentioned creator of the Save the Youth slogan, who is one of the hosts and curators, the exhibition will bring together some of UK legends in the field of urban and contemporary art, from Ben Eine and Word to Mother to Mr Jago, Xenz, Roid MSK, Ekoe, Mudwig, Russell Maurice and Petro. An Afflicted Adventures Installation will also include the works of the Broken Fingaz crew, one of Israeli's most celebrated street art collectives and Argentinian artist Zosen currently based in Barcelona.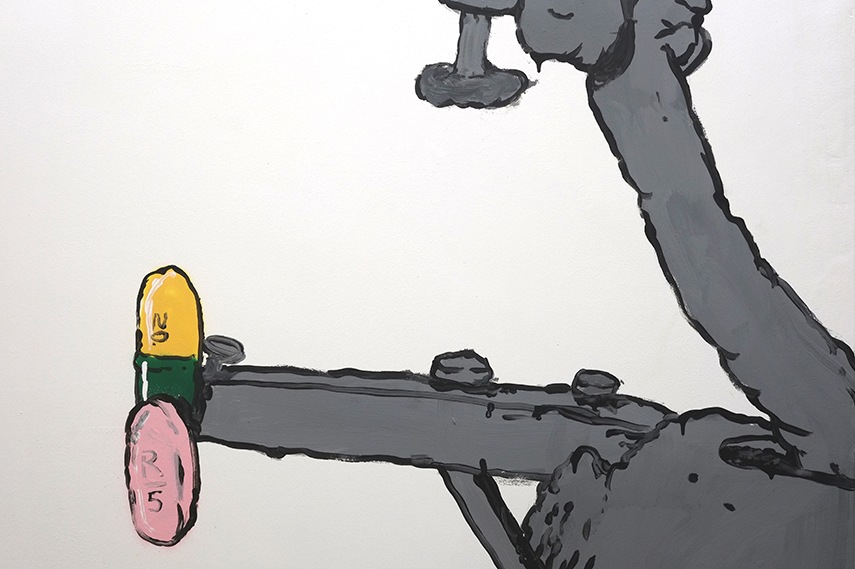 COSMOGG – When and where?
The official opening of the COSMOGG - An Afflicted Adventures Installation is announced for today, 17th September 2015, beginning at 6 pm. The exact location is still unknown, but even know it is expected to be a busy event, so if you want to ensure your attendance the best thing is to contact the Fluorescent Smogg collective as soon as possible via e-mail or their website. The show will run over the course of 10 days, featuring an array of exciting events, and if you happen to be in Bristol this is definitely a great opportunity to enjoy the works of some of the most impressive artists working today.
Will you be one of the visitors? Tell us on our Facebook page!
Read more stories from the world of urban art and related street art topics with a free sign up for My Widewalls!
Images courtesy of Fluorescent Smogg