Chicago's premier urban-contemporary art gallery, Vertical Gallery focuses on work influenced by street art, urban environments, graffiti, pop culture, graphic design and illustration. Distinguishing itself as a pioneer in its consistent programming of significant emerging and established local, national and international artists, the gallery will be hosting another immersive show.
This July, the gallery welcomes Chicago's top-rising artists - Joseph Renda Jr., CROP, and PizzaInTheRain. In their first trio show titled Counterparts, the artists will showcase a diverse collection of personal style, medium, and content, providing an insight into what the City of Chicago has to offer.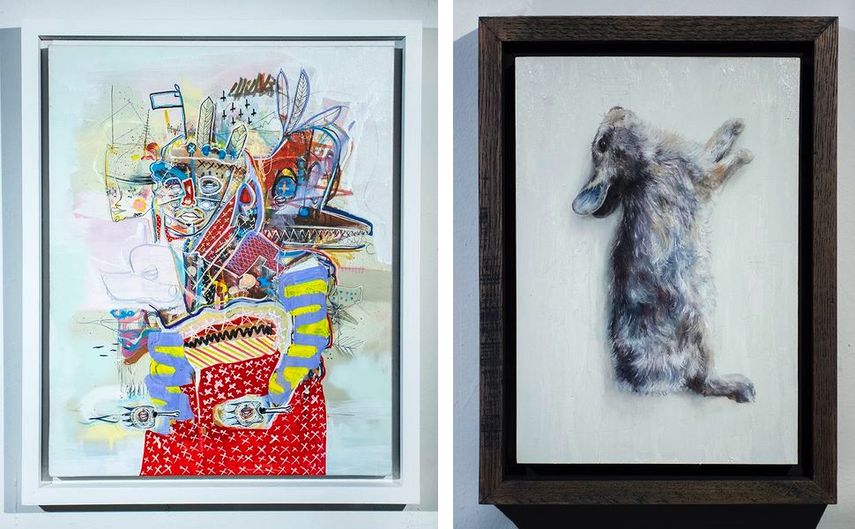 The Practice of CROP
A visual artist from Chicago, CROP aka Alex K. Krueger creates work that acts as a diary of emotional responses to the heights and lows of daily stimulations and consumption. Through his unique methodology, the artist builds layers, lines, colors, forms and abstractions. In this way, he transforms the medium through newfangled forms.
Seeing his process as an adventure, he keeps exploring the light and dark, ghostly and loud until the layers and lines feel complete. Through his compelling practice, he crosses into the uncharted artistic territory.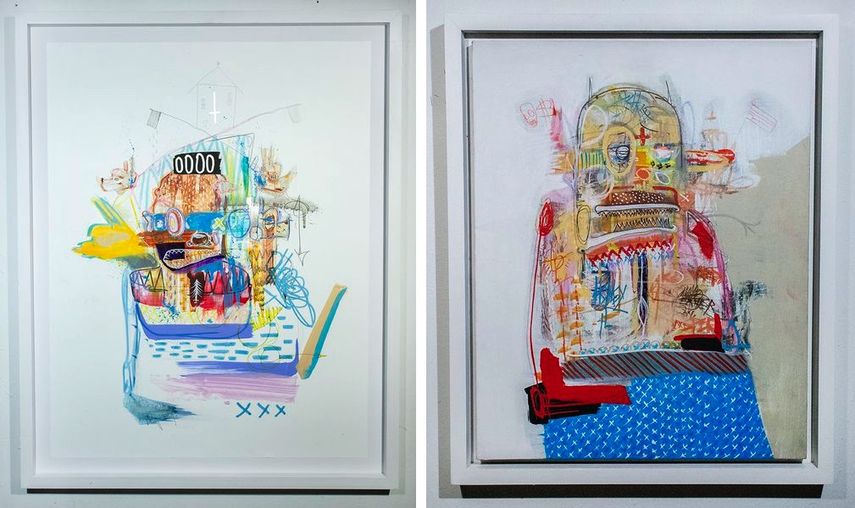 The Practice of Joseph Renda Jr.
A recent graduate of the American Academy of Art, Joseph Renda Jr. is focused on unifying conflicting ideas such as life and entropy, chaos and order and nature and mankind. Tackling these abstract ideas, he brings them into our reality through representational imagery.
His influences include baroque painters and Surrealism, but also the urban contemporary community. In his works, he combines the compositional elements and techniques from classicism, the psychological investigation of surrealism and the cultural and aesthetics of Urban Art. Nature significantly informs his creative process. He explores nature and humanity, or the tensions of being.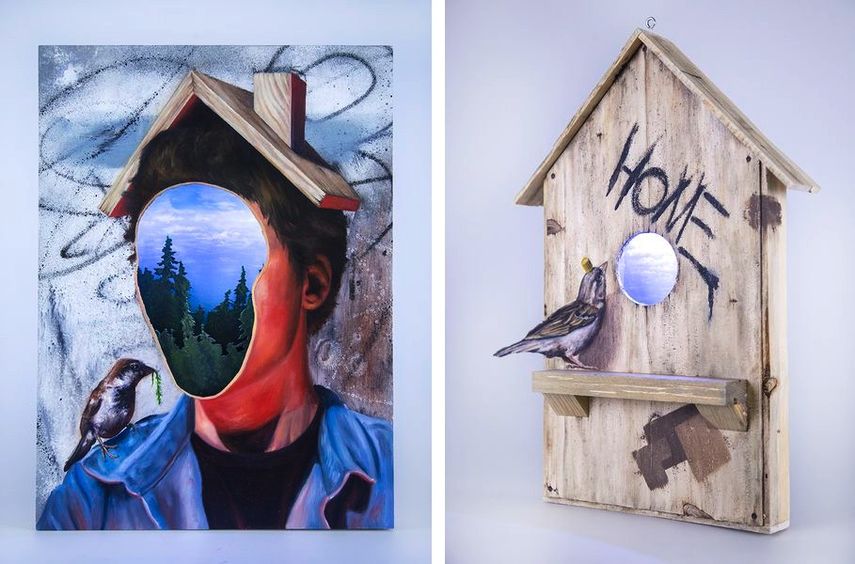 The Practice of PizzaInTheRain
A self-taught artist who often collaborates with other artists, PizzaInTheRain continues to impress with ambitious projects that dazzle visually while also having deeper meanings. Inspired by the concept of public art and its underlying deviance, he creates works which are often site-specific. In this way, he creates the harmony with the surrounding area. He greatly values his anonymity.
The exhibition at Vertical Gallery is a rare opportunity to see this underground artist in a gallery setting.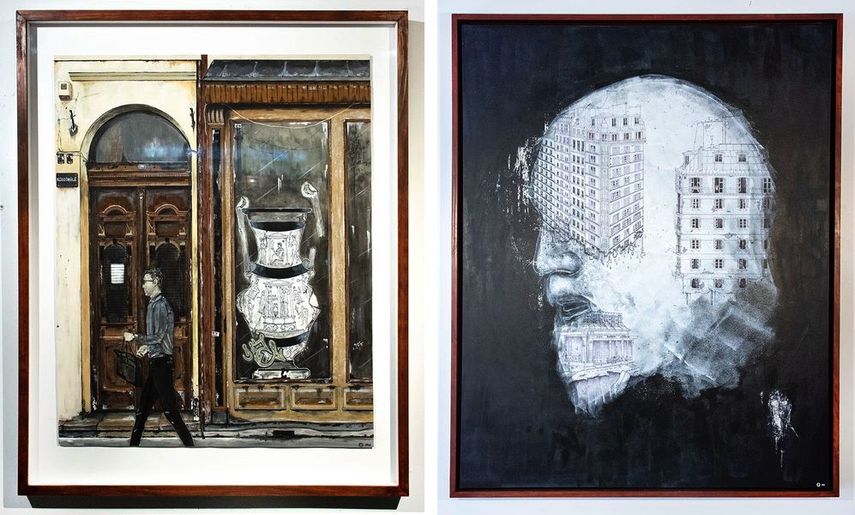 Counterparts at Vertical Gallery
The exhibition Counterparts will be on view at the Vertical Gallery in Chicago from July 7th until July 28th, 2018.
The opening reception will be held on Saturday, July 7th, from 6 to 10 p.m., while the Artist Talk will be organized on Saturday, July 14th, at 3 p.m.
Featured image: CROP - Vessel; Pizza in the Rain - Grand Ave, 2018; Joseph Renda Jr. - Self Examination. All images courtesy of Vertical Gallery.