A month into Covid19-induced quarantine and we can safely say that much of our day is happening online. Looking at art is now an exclusively digital experience, with Instagram establishing itself as the ultimate hub for creatives and audiences alike.
While some prefer to remix and recreate existing masterpieces in the comfort of their homes, others make coronavirus-related art, tackling everything from surgical masks to hand sanitizers to summarize an experience so unique and universal to the whole world. A curated selection of such works has also found its place in the first ever Covid Art Museum.
Naturally an online initiative, the Covid Art Museum, or CAM, was born during the first days of quarantine in Spain as an idea shared between three friends who work as creatives in advertising agencies in Barcelona. Their inspiration? Not only did the production of art under the health crisis not stop, rather it has increased to an extent where a place for the collection and preservation of covid art was simply necessary.
And so, on March 19, The Covid Art Museum published their first artwork on Instagram, and hasn't stop posting ever since. As we speak they're getting more than 100 submissions on a daily basis and are gaining followers every second. Their inventory is a proper overview of the global Covid19 situation through a wide range of media, expressions, styles, experiences.
But how does one submit their art? And how is it chosen? About this and more we talk to one of CAM Founders, Irene Llorca.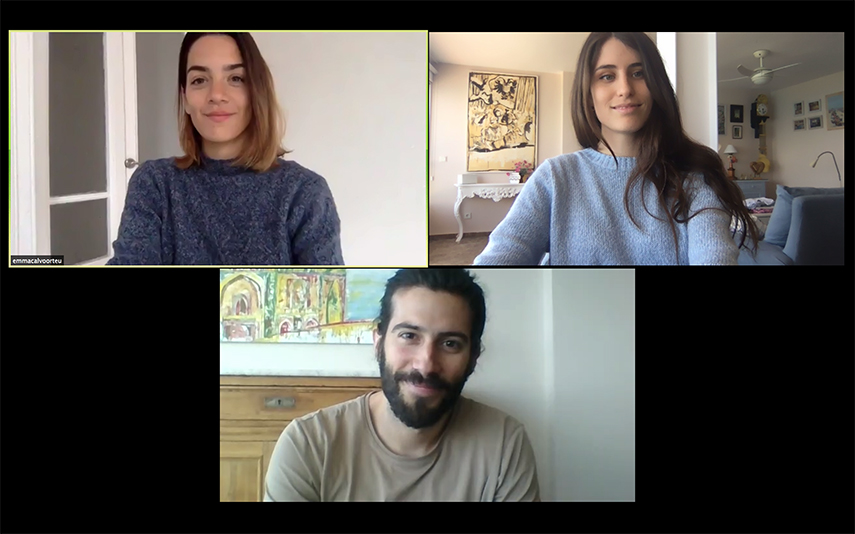 The Birth of The Covid Art Museum
Widewalls: Who are the people behind the Covid Art Museum?
Irene Llorca: The museum was created by Emma Calvo, Irene Llorca and José Guerrero, three Spanish art directors based in Barcelona and working in advertising. As the project grew, a copywriter (and friend) Dilay Yaman joined the team. She is based in Cologne, Germany and is a project manager in a digital consulting agency.
Widewalls: Who are the people who contribute art to your museum? How are the artworks chosen for display?
IL: They are artists from all around the world. It's one of the few moments when something affects the whole world at the same time, so it's normal that artists from very different places get inspired and want to express what we are living.
From the artworks that we receive through our questionnaire, so far we have counted more than 50 different nationalities. We have also created the hashtag #CovidArtMuseum and many artists are using it, so there is probably more.
They send the artworks to us and we also look for them. The three of us are passionate about art and we follow many artists and art galleries; this has helped us find very interesting works.
The main filter when choosing the pieces is that they are related to the current moment: the crisis of Covid19. That's why we don't close ourselves to any technique, we collect all kinds of art whether it's illustrations, photographs, paintings, drawings, animations, video, etc. From all the works received or found, a selection is made to publish those that best reflect the current moment.
Widewalls: What was the very first artwork you got?
IL: The first artwork that we received was from an illustration artist (and a friend of ours) from Barcelona. His name is Adrià Cuernolobo (@cuernolobo). He wanted to reflect the feelings he was experiencing in the first days of quarantine: anxiety, discomfort and frustration.
Art of the Pandemic
Widewalls: How many artworks are there as of this moment? How would you describe the experience of "curating" them all?
IL: Currently, we have over 250 pieces in the museum. The experience is a great pleasure. We get to see, hear and feel the amazing stories artists have to tell and their art that comes along with it. A nice way of entertainment and staying connected during the isolation.
Widewalls: Do you have a favorite(s) so far?
IL: We have several favorites, it's hard to choose. To us as creatives, those that express creativity and authenticity really stick out though.
An example is the series by the photographer Alessio Albi. Due to quarantine, he couldn't do his shoots as planned. Instead of rescheduling them, he took pictures of his models through their web or phone cameras. This to us was very unique and refreshing!
His comment on this matter: "Social distancing doesn't mean stopping creating. We are lucky to live in an era that offers all the resources needed."
Widewalls: How would you describe the role of art in times like these?
IL: Art helps to keep us in good spirits and work through anxiety and fear. Expressing our thoughts, feeling, worries and grants us an escape from our current reality. Going through the process of creation and having a creative vent, stimulates our thought pattern and entertains us.
Most of the messages the museum receives from artists have a positive note. They urge everyone to stay home, to maintain social distance... Their icons are masks, soap, toilet paper... They are messages that intend to reassure, entertain and amuse.
Widewalls: What is your wish for the Museum post-pandemic?
IL: The pandemic will eventually end but art never dies. For now, this will be our archive on Covid Art, and in the future, it will serve as a testimony. A walk down memory lane, where we can remember what we felt, what we longed for, what we feared.
We think it could be interesting to do a physical exhibition or a digital book, but it is still too early to define anything. At the moment, we are focused on collecting the artworks and reaching as many artists as possible around the world.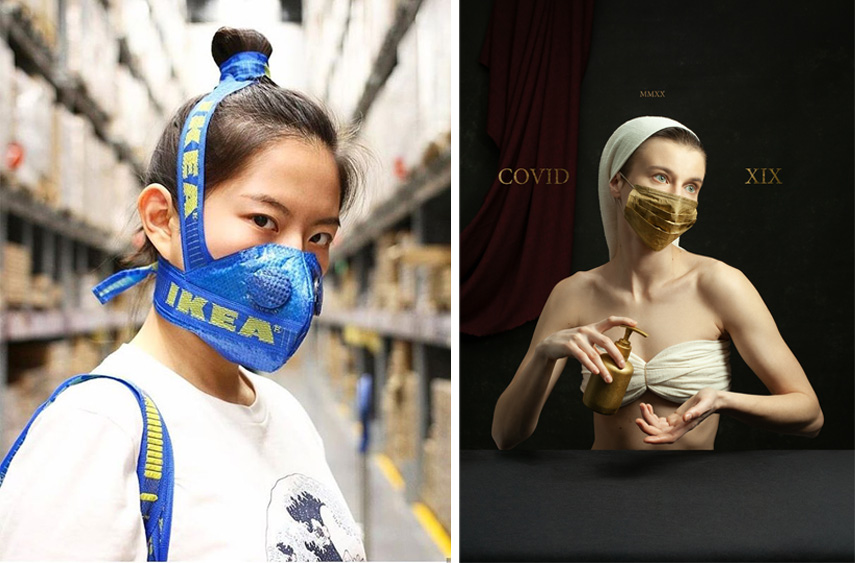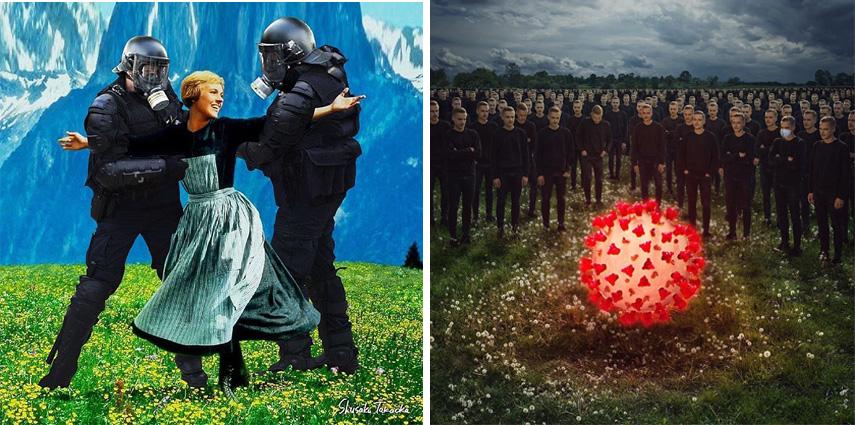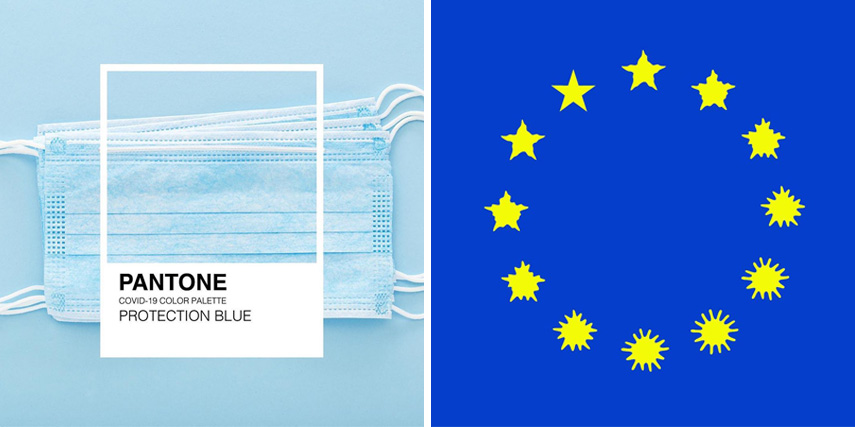 Featured images: Screenshot of Covid Art Museum Instagram page; Art by @albertoguerreropintor; @expertaennoserlo and @geloyconcepcion. All images courtesy Covid Art Museum.