Roaming the streets of Berlin, protecting their identity with enigmatic hand-painted masks, the artist Paradox and photographer Cpt.Olf have left a huge mark on the Berlin cityscape, achieving unparalleled recognition for their spectacular, oversized feats.
Not a graffiti writer in the classical sense, Paradox rides on top of trains, writing his name using calligraphy derived from pixação. His endeavors have been documented by the lens of Cpt.Olf, whose remarkable photographic work is based on documenting urban exploration in extreme altitude, and specifically the works of the Berlin Kidz.
The upcoming exhibition at Urban Spree titled CPT.OLF 16-19 brings together the exceptional photographs by the Cpt.Olf, shot during his 4-year stint as resident photographer of Paradox. In addition to original artworks contributed by Paradox, the show will also display Cpt.Olf's spectacular urban exploration photographs, all taken from illegal vantage points, but also canvases, drawings, surfboard, train surfing VR experience, and more.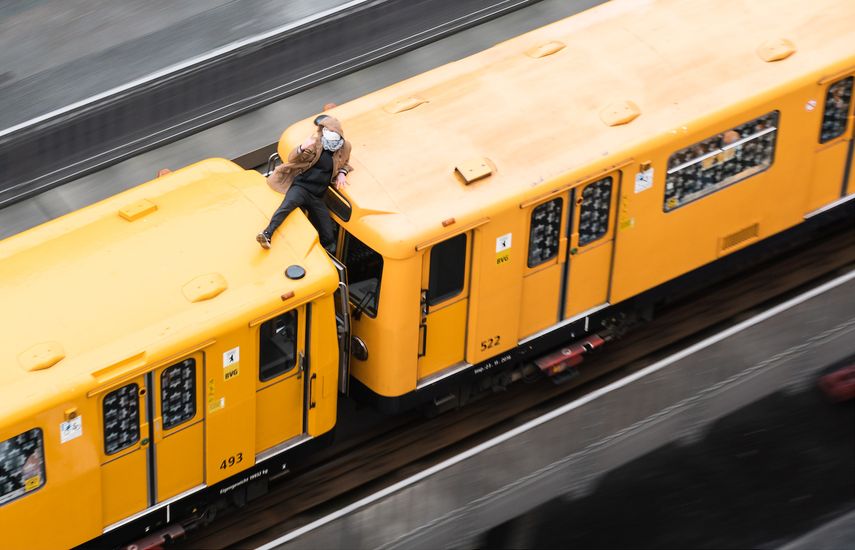 The Practice of Paradox
Rooted in the São Paulo underground, pixação is a form of graffiti performed by writers who are prone to take extreme risk on makeshift scaffolds but usually, as in the sub-genre of balcony writing, without any form of security. The most extreme form of making art on the street, it results from writers putting their own life at risk for the thrill of the game, in a time where street art becomes more and more colonized by branding and consumerism.
The artist Paradox is Berlin's most secretive pixação writer and urban climber. He is part of Berlin Kidz, a group of daredevils who leave their marks descending down the tallest city structures on nothing but a rope and making videos that make everyone's chin drop. Paradox does not paint left to right from the ground but climbs up and ropes down, leaving a trail of blue and red cryptic signs, top-down, traced with fat caps. Masks are an integral part of the Paradox mythology, a vector for the arts as much as a vessel for hiding one's identity.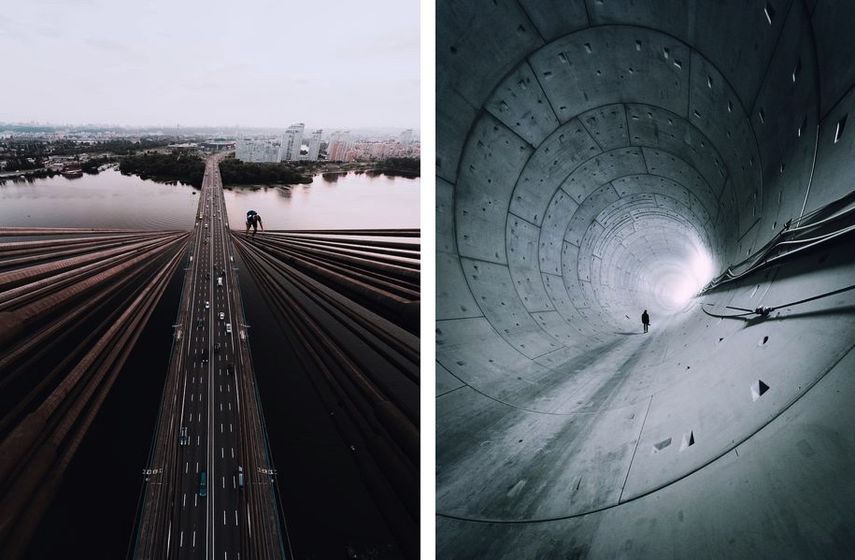 Photographs of Cpt.Olf
A rare breed of a photographer, Cpt.Olf documented Paradox's bold adventures with his camera. Geared towards extreme urban heights, fearless of altitude, he captures first-hand the artist's actions throughout the city, always from the most daredevil vantage point, as fearless as the man himself.
Four years of documentation, shot between 2016 and 2019, are now brought together in a book and exhibition titled CPT.OLF 16-19. These photographs map and highlight the hidden trails, revealing secret routes from balconies, high-rise buildings, windmills, disused corridors, rooftops, up to an inner pathway, a "third eye". Some photographs also feature Os Cururu, one of the legendary Brazilian "pixadores".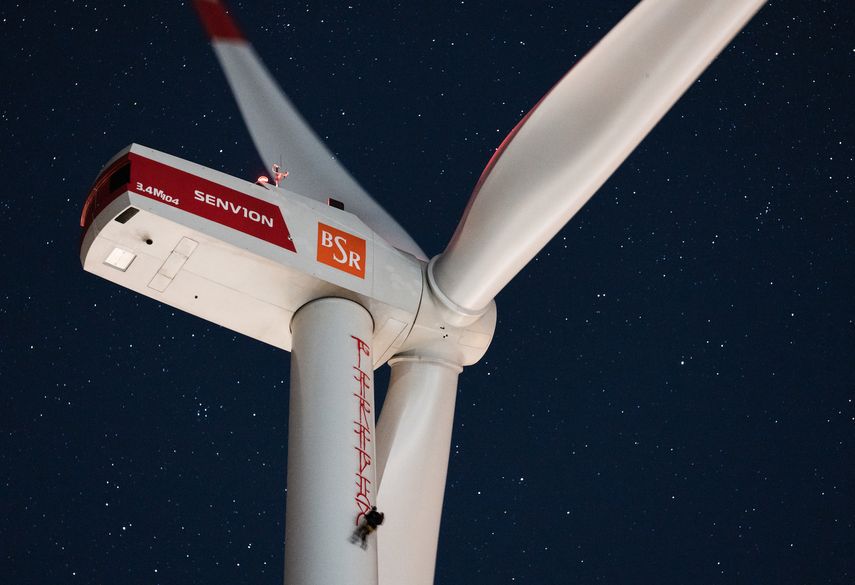 Cpt.Olf at Urban Spree
The exhibition CPT.OLF 16-19 will be on view at Urban Spree in Berlin from October 18 until November 16, 2019. The opening reception will take place on October 18 at 7 p.m.
The accompanying book by the same name, published in a limited edition of 500 books, is a milestone in urban photography as well as a first-hand account of the art of Paradox. You can purchase the Regular Edition or Collector Edition (with a signed and numbered 15x21 cm digital c-print).
PARADOX x CPT. OLF
Featured images: Cpt. Olf, From CPT.OLF 16-19. All images courtesy Urban Spree.