There are art-makers who use oil paints and canvases to create calming scenery paintings. There are those who use metal and clay to create powerful, lively sculptures and the ones who use their bodies as props to produce wonderful works of performance art. And then there are those who do things differently. Pierre-Alain Münger is one of those art-makers and his crash art pieces are definitely something you've never seen before. Created by carefully studying car crashes in a safe environment, these pieces portray elements of disasters and brutal force but also convey the notions of individuality and uniqueness.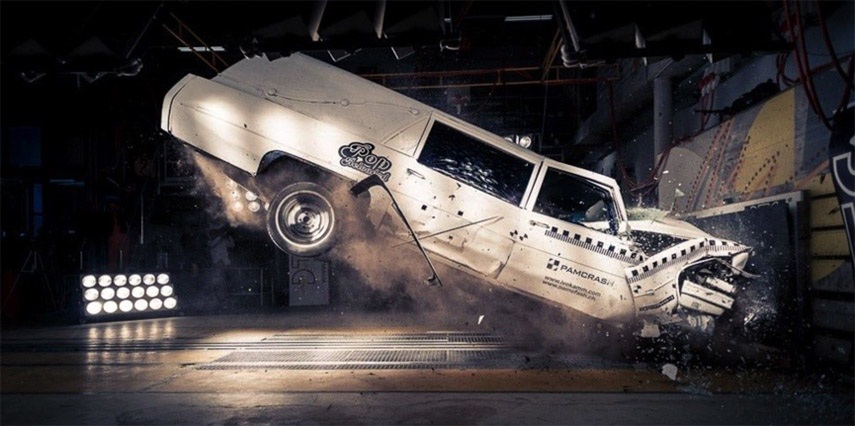 Mr Pierre-Alain Münger : The Crash Maker
Pierre-Alain Münger aka Pamcrash, has grabbed the attention of art lovers and the press with his unique process of creating intricate works of art. Instead of brushes and canvases, he refers to use cars in order to convey his artistic message. He creates comprehensive series of artworks by making empty automobiles run at a speed of 85 km/h and by letting them smash into barriers in a controlled environment. Once the cars have crashed, the front part of the vehicles gets deformed thus creating a one-of-a-kind work of art. Pierre-Alain Münger calls the crashed car's hood "the face" since every vehicle deforms into a specific manner thus creating features as unique as human faces.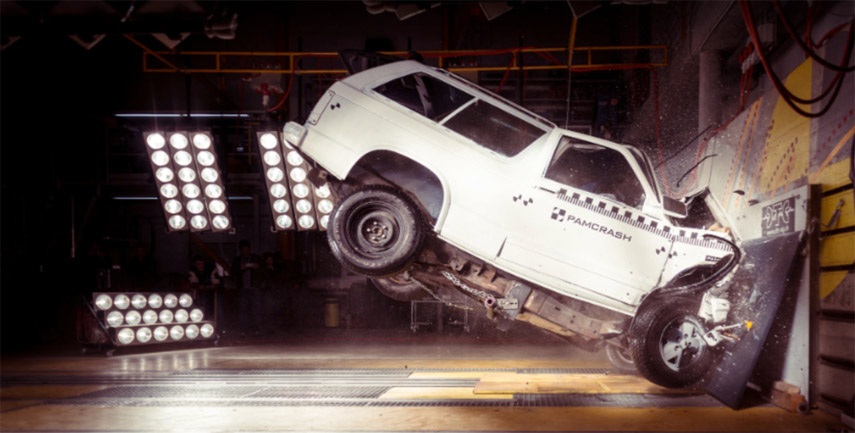 Meticulous Studies and Hours of Preparation
Pierre-Alain Münger got the idea for his artworks early in his childhood. Even then he was strongly interested in car races and especially in spectacular crashes that are not uncommon on these events. For years, he studied the anatomy of car crashes, and the forces and conditions that cause them, until he was able to manipulate objects and recreate them in his studio. Every collision demands hours of planning, but Pierre-Alain Münger's art would be impossible without it. He meticulously studies every crash he evokes and the destruction and deformation that follows, to create an array of works in various media. Pierre-Alain Münger paintings, sculptures, and pen on paper studies depict numerous aspects of car accidents often placing the objects into a wider context. Destroyed lamp posts, signs, trees or pavements are recurrent motifs in his works and sometimes, his pieces feature imagery related to the act of rescuing which gives them an optimistic tone.
Original Crash art by Pierre-Alain Münger in the News
Crash Art Exhibition at Galerie Rigassi by SOON
Crash art exhibition entitled Deconstructions that's dealing with destruction, deformation, and the forces behind them, will be on view at Galerie Rigassi by SOON in Bern. Original and diverse, artworks by Pierre-Alain Münger constitute a unique, fresh and unconventional summer art show so if you want to experience something completely different make sure to visit the young artist's Deconstructions exhibition. Selected works by Pierre-Alain Münger will be on view from August 4th, till August 13th, 2016.
Images courtesy of Galerie Soon