The American street artist Crash is somewhat of a pioneer of Graffiti art movement, with much more famous names, such as Jean-Michel Basquiat and Keith Haring. This movement was one of the recognizable features of New York City during the eighties, and Crash - or John Matos, which is his real name - was an important part of it. During October and November visitors of Galerie At Down, which is located in the centre of Montpellier, France, will be able to see and sense some of that spirit, because Crash is having a solo exhibition there.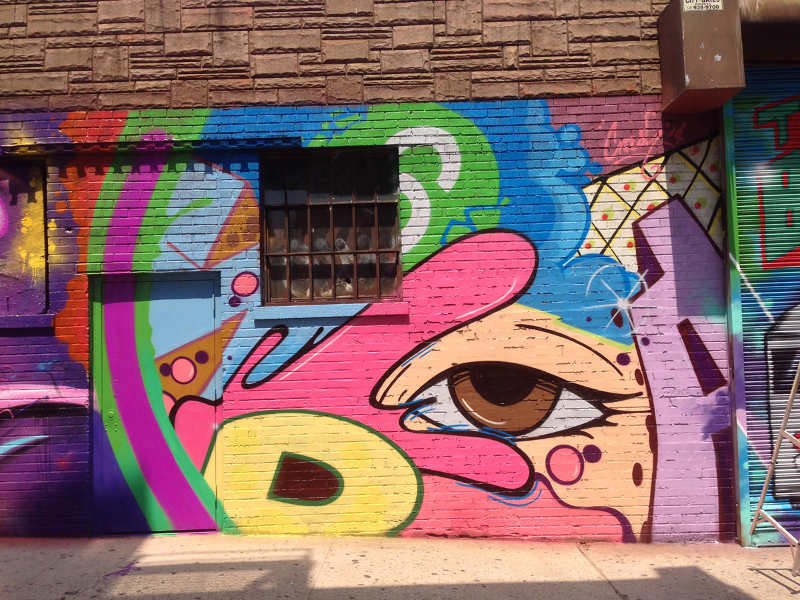 Graffiti Art Movement in New York
John Matos started with graffiti in his early age - when he was only 13, he started visiting abandoned train yards in Bronx with his older friends, and watched them using sides of wagons as canvases. Soon, his own graffiti started to show on subway trains that were circulating all across New York. If he was one of the pioneers of Graffiti art movement, he most certainly was a pioneer in spray painting on canvas. Since the beginning of the eighties, Crash exchanged trains for galleries, and in 1980 he became known as the curator of, now legendary, Graffiti Art Success for America exhibition at Fashion MODA - by many, this was the show that launched the graffiti movement and brought it on the big stage. He started exhibiting his artworks across the United States, and, thanks to Yaki Kornblit gallery in Amsterdam, his works and his career became well known in Europe, too. In 1983 he had solo exhibition at Sidney Janis Gallery, and one year later, Crash had a breakthrough in France - alongside such huge names as Jean-Michel Basquiat, Combas, Di Rosa and Keith Haring, he participated at the exhibition named 5/5: Figuration Libre, France/USA at the Paris Museum of Modern Art.
Cooperation With Eric Clapton
During the second half of the nineties, Crash became known for his paintings on guitars - and not just any guitars. Crash painted an Eric Clapton Signature Stratocaster in 1996, and gave it to the famous musician as a gift. Clapton liked Crash's work - he used this particular guitar during his 2001 tour, and Crash ended up creating total of five guitars for Clapton. Another big name became interested in Crash's work after seeing Clapton's guitar - Fender Musical Instruments payed Crash to create the line of 50 graffiti designed guitars, naming this line "Crashocasters" - one of these, that Clapton had used during the first Crossroads Guitar Festival in 2004, later was sold at the auction for more than $300,000.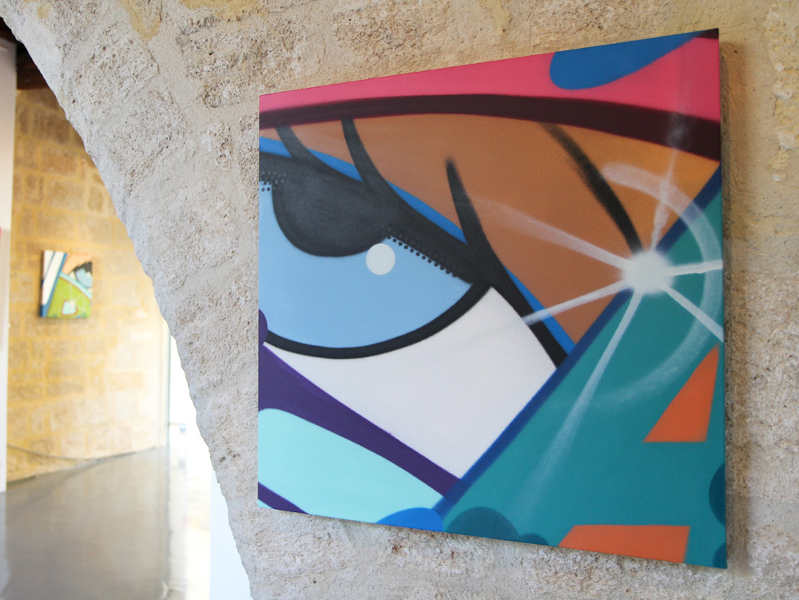 Crash at Galerie At Down
Even though Crash started his graffiti artist career 35 years ago, he stayed loyal to usage of fat cap style of spray painting, creating colorful, vibrant paintings, that can not pass without being noticed. In many of his paintings, Crash is depicting an eye, among other things, and this ubiquitous eye has became his emblem, or logo - something he is recognized by. Visitors of Galerie At Down will have the opportunity to take a closer look at Crash's works from October 20th, when the opening of his solo show will take place. The exhibition was named 1990 -?, and it will remain open until November 25th.
Sign up for My WideWalls for FREE and be up-to-date with contemporary and street art.
All images courtesy of Galerie At Down.