A Chicago-based artist, Alex K. Krueger aka Crop, is known for works that act as a diary of emotional responses to the highs and lows of daily stimulations and consumption. Although his main medium is glass and painting on found objects, he continues to work on canvas and paper.
Vertical Gallery, Chicago's premier urban-contemporary art gallery that focuses on work influenced by street art, urban environments, graffiti, pop culture, graphic design and illustration, will present the artist's debut solo exhibition. Cadaver One will bring together 41 new pieces spanning a range of mediums, including canvas, paper, three-dimensional glass sculpture and found foam board.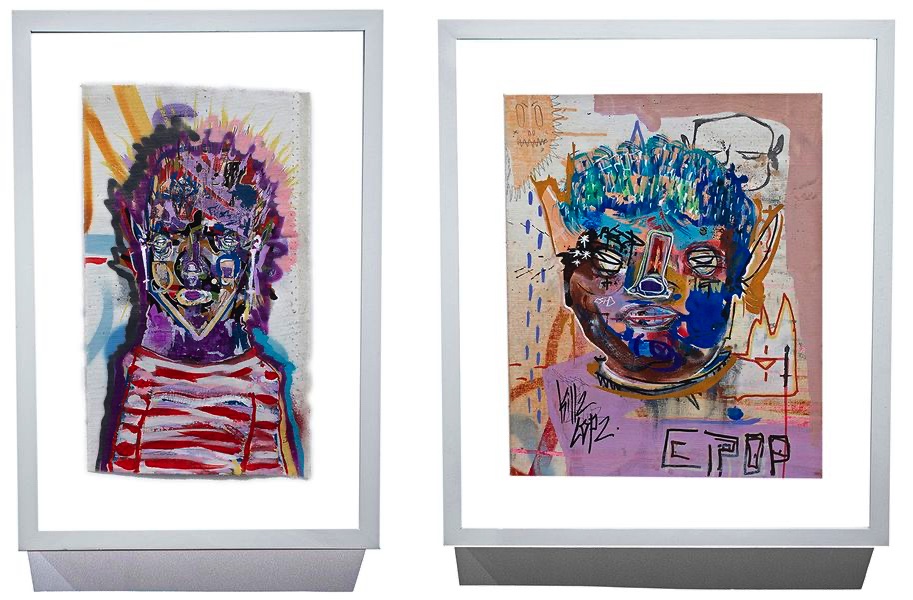 The Practice of Crop
Raised on Chicago Culture, CROP drew his early inspiration from the pages of Juxtapoz Magazine. His practice is characterized by buildup of layers, lines, color, form and abstractions. Through his unique methodology and abstract, deeply intuitive technique, the artist completely transforms his mediums, rendering newfangled forms. Constantly balancing between light and dark, ghostly and loud, until the layers and lines feel complete, his process can be described as an adventure of sorts.
Mirroring his no-nonsense approach to his craft, the name Crop was chosen as it was "quick, easy, a little bit aggressive". The artist explained:
Each piece of art is the harvest. You plant a seed and you cultivate it: no process, no bullshit, no MSG. It is what it is.
Cadaver One
Following nearly three years after CROP first exhibited at Vertical Gallery, Cadaver One marks the artist's creative rebirth. Describing the body of work as the beginning of the end, the artist explains that the conclusion of the show will allow hims to move to another place.
I hope people find something here that resonates — something they can feel close to, or that they can relate to, or something they can internalize. Maybe they'll understand what they need to kill inside themselves to move on to greener pastures.
The majority of this body of work was produced during the lockdown, becoming more louder and brutal in the process, obviously reflecting the times. Working with the means he had using unconventional techniques and processes, the artist created a truly dynamic body of work.
My work is in the spirit of anarchy and punk rock culture — making something, not controlling it. Everything in society is so regimented and civilized. These pieces are a way to express our more uncivilized parts.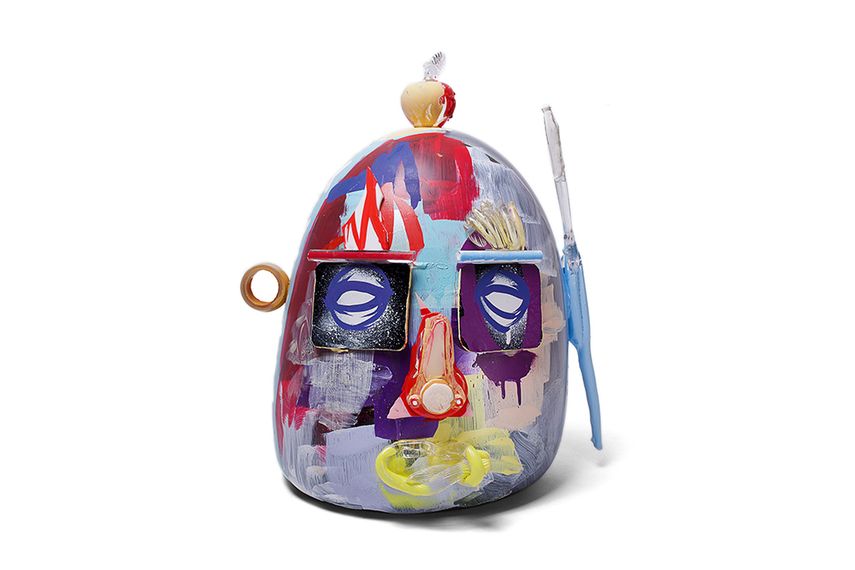 CROP at Vertical Gallery
The exhibition Cadaver One will be on view at Vertical Gallery in Chicago from March 6 through 27, 2021.
Featured image: Alex K. Krueger - All. All images courtesy of Vertical Gallery.