We've already announced the Pejac's print release titled Heavy Sea for the 4th of December, as one of the highly anticipated releases this winter. Still, there are more interesting prints coming our way that day. Following the footsteps of his fellow artist, Hua Tunan is promoting his new illustration. Tunan is perceived as one of the leading forces in the world of Chinese illustration, painting and street art. This print release is exclusive opportunity for his fans. The artist rarely makes his artwork available to the public.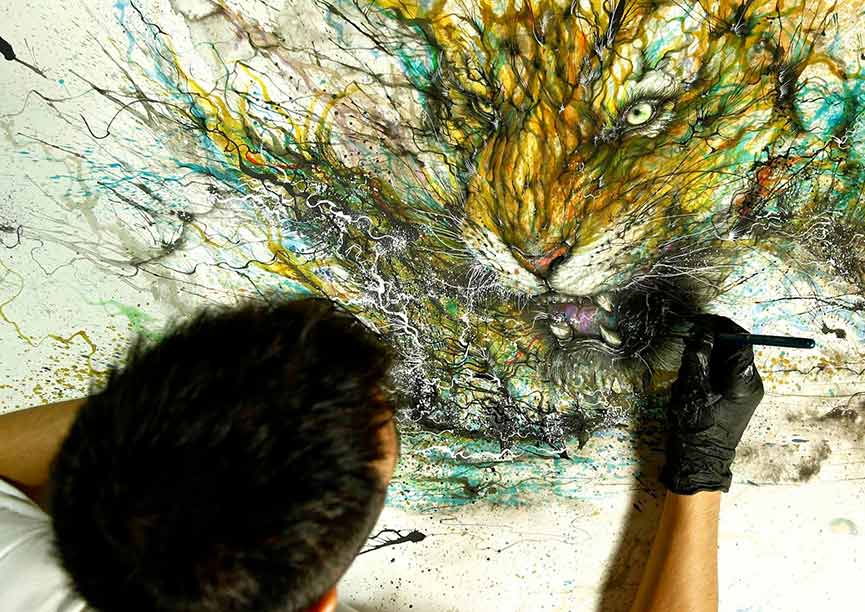 About the Print
Titled Crouching Tiger, this edition renders 40 copies for the lucky ones. It measures 50 x 70cm and is an heavily hand-painted Giclee Print on White Archival Fine Art Paper. It comes signed and numbered by the Chinese artist.
Tunan is based in the coastal city of Foshan, where he was trained in classical Chinese and illustration that represents his thriving force of his unique art style. All of the artwork is handmade, making them unique in every way possible. "Crouching Tiger" will be available for purchase on Thursday, December 4th at 6PM UK time and price for each print is affordable £210. Prints will be exclusively sold on Streetartnews.net print shop platform.

Tunan's Background
Known as Hua Tunan (real name Chen Yingjie) is born in 1991 in Foshan, Guangdong where he maintains an  independent art studio. His personal creations include collaborations with Louis Vuitton, Adidas, NIKE, Jaguar, Volvo,  Subaru, Disney, Lenovo and other famous brands. Tunan often explores new ways to combine Western graffiti styles with traditional Chinese methods and elements including ink painting, drum rhythms and a variety of cultural symbols. Besides his individual work he is also one of core members of the EDGE Creative Collective.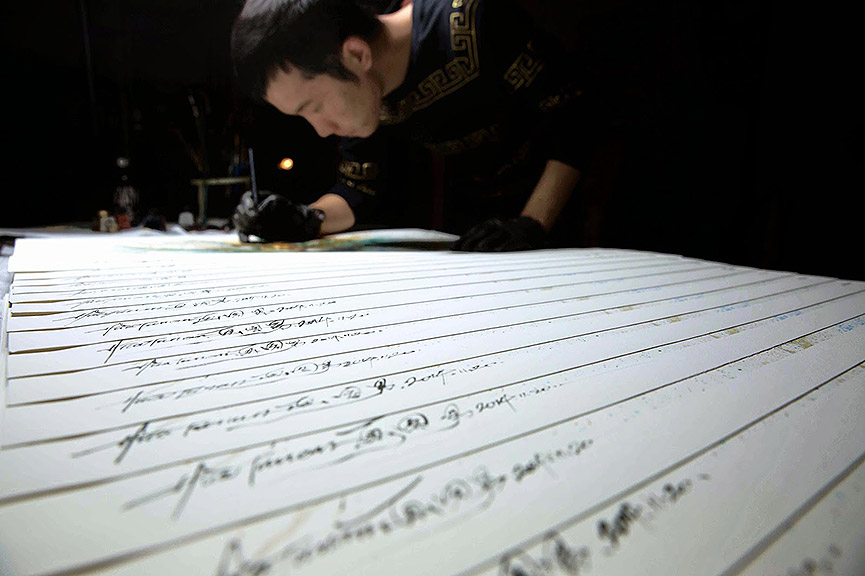 Among China's Finest
Being one of the relevant contemporary Chinese artists, Tunan is all but alone. We at Widewalls have recently included more than hundred of Chinese finest contemporaries as they shake the world of art in their own way. Some of them are more controversial like Ren Hang and Huang Yishan or insightful like Liu Bolin but one of them surely attracts more attention than anyone else.  Ai Weiwei is best known for his conceptual installations that usually tend to spark a dialogue between the contemporary world and traditional Chinese values.
If you enjoyed reading this post and want to find out more about the Chinese contemporary artist and their exhibitions sign up for My Widewalls today!