When the city gets proverbially hot, the pavement catches fire and the streets are deserted, summer cannot be seen as anything but cruel. But, just as the three Bananarama chicks are finding their way around the early 80s New York in search of fun in the super-famous hit Cruel Summer, so do the art lovers left alone in the city. Very soon, they will have a new artsy oasis in both locations of Jonathan LeVine Gallery, where a long roster of gallery represented and specially selected artists will be on display in a show curated by Roger Gastman. The summer group show will prove to be the perfect place for all of those who wish to drown their sweet Cruel Summer sorrows in a pool of inspiring urban art.
Opening on August 6, the show will run through August 23, bringing a refreshened summer groove to Chelsea.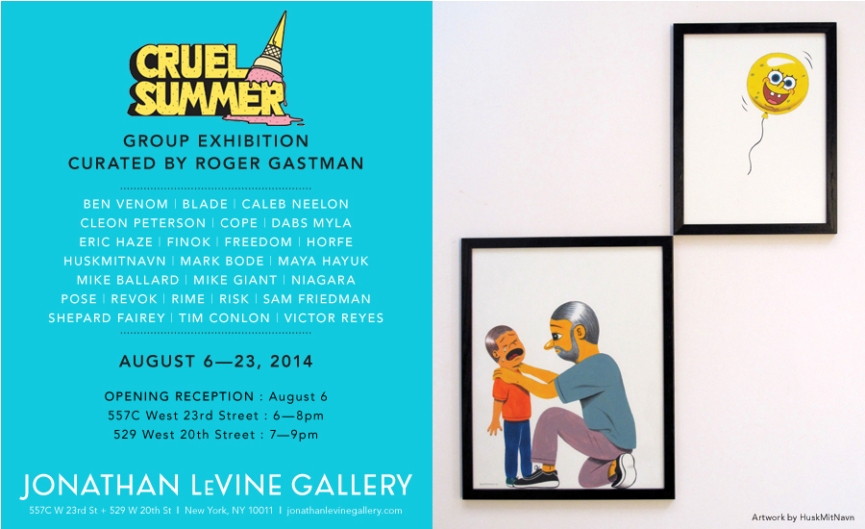 Gastman Curates Summer
Roger Gastman was inspired by the Cruel Summer video, as he picked out works of 24 artists from the gallery lineup, namely Ben Venom, Blade, Caleb Neelon, Cleon Peterson, Cope, Dabs Myla, Finok, Eric Haze, Horfee,  Freedom, HuskMitNavn, Mark Bode, Maya Hayuk, Mike Ballard (Cept), Mike Giant, Niagara, Pose, Revok, Rime, Risk, Sam Friedman, Shepard Fairey, Tim Conlon and Victor Reyes.
Gastman was writing graffiti as a teenager, and later decided to develop his affection for the art into a real career. He is today an acclaimed urban anthropologist, graffiti historian and art collector, influential and active in the urban art world. He was a consulting producer of Banksy's film Exit Through the Gift Shop, and he wrote over 30 art books on the history of street art. He curated numerous shows and founded two urban culture magazines in the 90s and 2000s.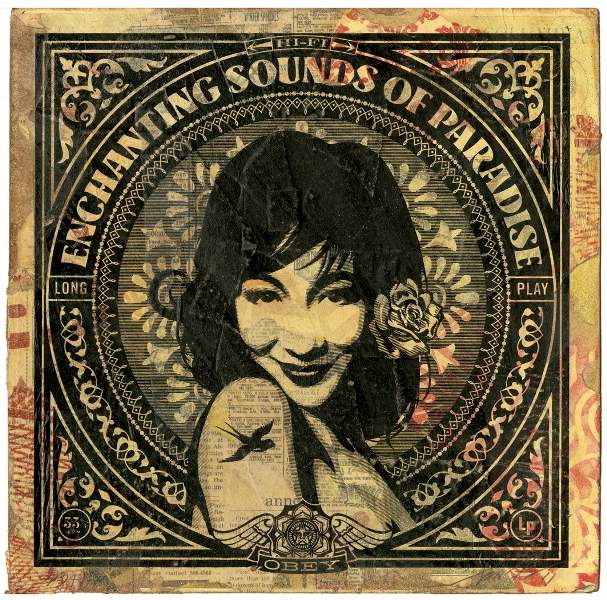 Cruel Summer Represents
Ben Venom's work is known for fusions of biker culture imagery with occult symbolism, reminiscent of vintage tattoos, all sewn into fabric based mixed media pieces. Blade was a legendary New York graffiti artist, known as The King of Graffiti, since he painted over 5,000 trains with his originally invented characters. Caleb Neelon is known for his large impressionistic murals presenting nautical and folk culture inspired images.
Cleon Peterson will be represented as the draughtsman of urban violence, through his friese-like narratives.  Cope is one of the graffiti legends, active since the 80s.
Dabs & Myla is one of the happiest duos in graffiti world, with their cartoon characters and witty social remarks. Finok is a young Brazilian graffiti artist from Sao Paulo, known for his signature green lettering.
Legends and Newbies
Eric Haze is a graphic designer and graffiti artist, having a New York based studio since 1986. Horfe is a Parisian old school graffiti master, having a recognizable lettering as well as drawing style. HuskMitNavn, the funny Dane, will have his brilliant social commentary cartoon work on display. Freedom is Chris Pape, another old school master who started writing graffiti on trains in the 70s. Mark Bode is a cartoonist best known for his work on Cobalt-60, Miami Mice, and The Lizard of Oz.
Maya Hayuk is an amazing abstract muralist, famous for the geometrical and brightly colored elements she composes her large scale work with. Mike Ballard (Cept) is a great futuristic painter, fusing sci-fi with realism and classicism inspired imagery. Mike Giant is a tattoo master and a draughtsman, whose oeuvre consists of a huge set of symbols. Niagara is an artist and singer from Detroit, who inherited much of her style from comics and Lichtenstein.
Pose has been painting graffiti since the early 90s. As a schooled artist, he is still active in street and studio art, and a member of Seventh Letter Collective. Revok is also a Seventh Letter artist, and known for his geometrically intricate work. Rime is an artist whose style is characterized with cartoonish characters and heaps of color. Risk, a Californian graffiti writer, mover to New York to paint on trains towards the end of the 80s, while his name is today widely respected as one of the old school graffiti figures.
Sam Friedman is an abstract artist active in the past decade, based in Brooklyn. Shepard Fairey hardly needs special presentation, it's enough saying OBEY. Tim Conlon is an acclaimed Washington DC muralist. Victor Reyes is an artist who uses a semi-fauvist expression of explosive chromatism in his suggestive or partially abstract work.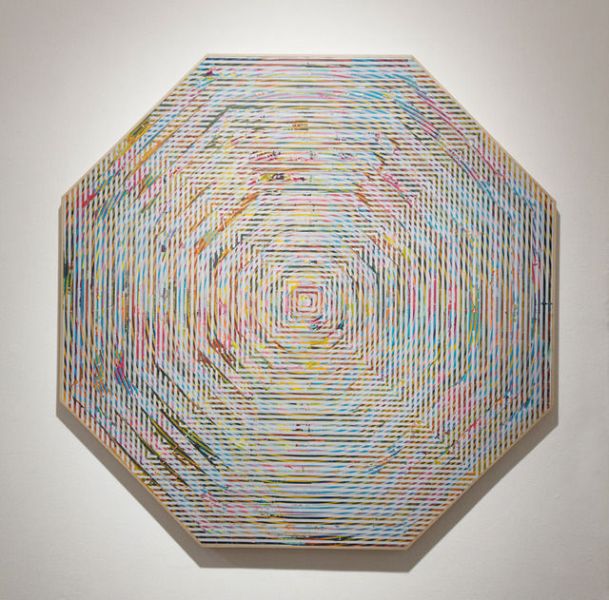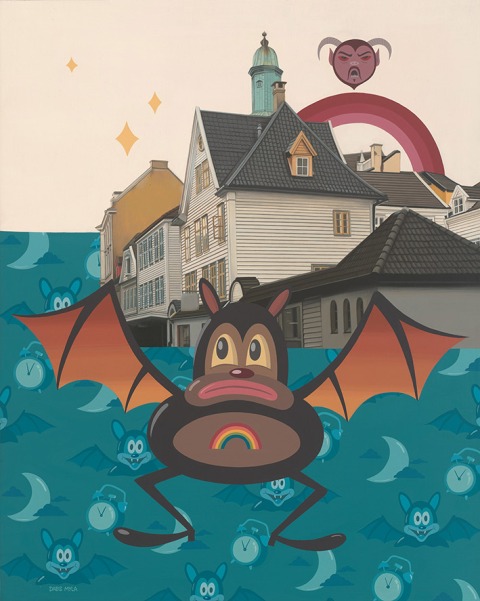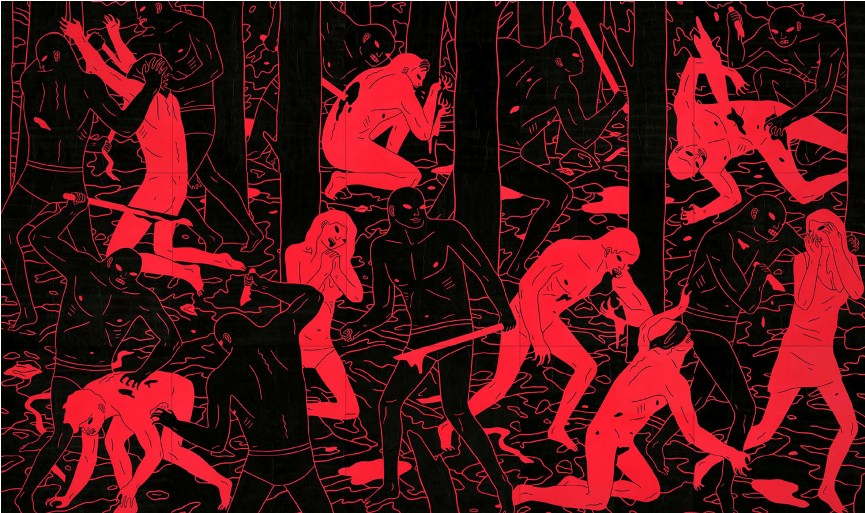 Artwork is for illustrative purposes only.