Denver's foremost urban art festival, CRUSH WALLS has brought significant large-scale mural and street art installations and thousands of art lovers to the streets of RiNo Art District in the past eight years. Spotlighting international makers and acting as a catalyst for creative expression and collective gatherings, the festival has grown from a small urban art gathering into a major player in the street art scene. Coming back for the ninth time this September, CRUSH Denver will certainly be the most ambitious edition of the festival so far.
While the event covered 10-blocks of the RiNo Art District last year, this year 2018 edition of CRUSH WALLS will stretch across 30 blocks of this standout open-air gallery area, for the first time reaching across the river to connect with RiNo West. Bringing a range of interdisciplinary components, the program will present mural performances, urban sculpture, photography, film screenings, live artist battles, workshops, art talks, print launches and guided tours of the art appearing across RiNo.
"CRUSH has evolved into a huge social event that has not only resulted in Denver's residents taking a strong local pride in the city's streets, but has caught the eye of international artists joining this prolific creativity center, and the reputation for investment in the arts that Colorado creatives have nurtured, evolved and championed for years," said Carlo De Luca, Executive director of the festival. Jammie Giellis, President of the RiNo Art District noted that "Denver has become an incubator for creative talent and the creative economy, and RiNo Art District is at the forefront of this effervescence."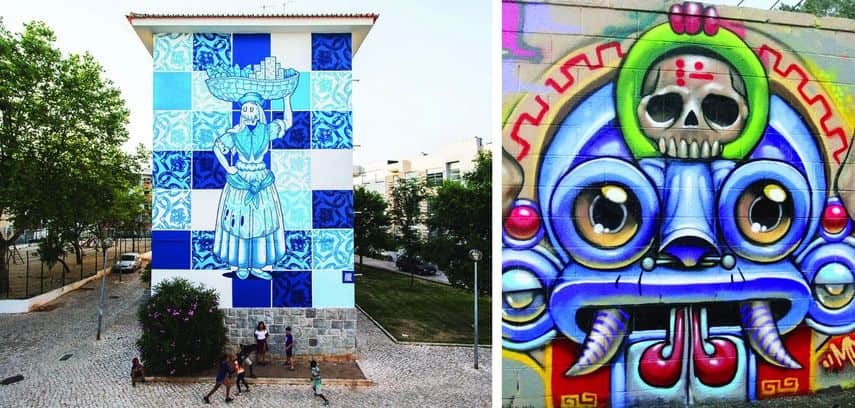 Participating Artists at CRUSH Denver
This year's edition of the CRUSH Denver event will bring an impressive roster of international artists. Shepard Fairey, known for challenging the borders of fine and Pop Art, will bring his iconic style to the walls of Larimer Street; PichiAvo from Spain will create large-scale work on RiNo's walls in their recognizable style which juxtaposes classical Greek sculptures and graffiti and urban expression; Canada's Laurence Vallières, known for her large-scale animal sculptures made from cardboard, will bring her poignant pieces to the streets of RiNo.
Other invited artists at CRUSH Denver include the UK's Nomad Clan, muralists pegged as being in the top-five women street artists in the world by The Guardian newspaper, Add Fuel from Portugal, known for experimenting with the possibilities offered by pattern symmetry and tessellation of azulejo tiles, introducing them to non-traditional urban settings, Jaune from Belgium, who draws from his past as a sanitation worker to make visible what is seldom seen existing in the background of every city, Roadsworth from Canada, focusing his efforts on urban beautification, Cryptik from the USA, known for trance-inducing pieces of art and Poni & Smithe from Mexico, among others.
This year, CRUSH Denver will also bring together a range of local street artists from Colorado who will create contribute with some amazing art characterized by their unique flair and social insight in the area stretching from Broadway to 38th Street. These include artists Thomas Evans and Kirileigh Jones, the art/humanitarian pioneers Birdseed Collective, and the duo Knomad Colab, who will create a piece on the wall of Brighton Boulevard's Visual Interest lighting company. As Robin Munro, CRUSH WALLS Founder, explains, the work of these artists has not only created "a deeper sense of community and connection within RiNo, but has also highlighted Denver's own unique potential."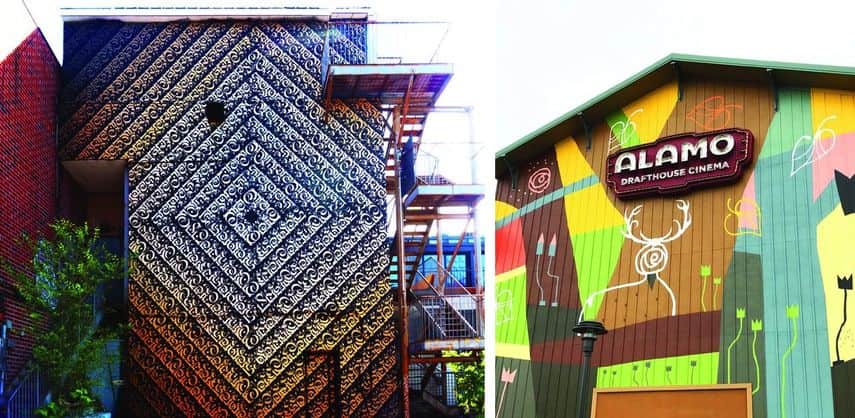 CRUSH Denver Program Highlights
In addition to the murals program, CRUSH Denver will present a range of immersive programs. Some of the highlights include the Juxtapoz Clubhouse presenting a massive and immersive art installation, including live performances and site-specific works by high-profile and emerging urban artists; Vauxhall Screenings, a two-night film screening at The Ramble Hotel in RiNo highlighting street art and social practices in urban art throughout the world; satellite exhibitions at a range of local galleries throughout the week; art talks in collaboration with the Museum of Contemporary Art Denver where the public could gain insight from local, national and international creative talent in intimate settings; a range of murals and creative workshops with participating artists; limited-edition exclusive print releases; Denver Bazaar Arts Fest hosted by Red Wolf Gallery at Booz Hall RiNo; Secret Walls where two teams of artists will battle in painting their walls live; and so much more.
The Location
Practical Information
CRUSH WALLS 2018 will take place at RiNo Art District in Denver from September 3rd until September 9th, 2018.
The Opening Party event will be held at the Juxtapoz Clubhouse on September 4th, from 7 to 10 p.m.
For more information about the compelling mural program and off-the-wall experiences, events and activities across RiNo Art District in Denver, visit the official website of the festival.
CRUSH WALLS 2018 DENVER
Featured image: CRUSH WALLS 2018. All images courtesy of CRUSH WALLS.