A contemporary gallery based in Portland, Stephanie Chefas Projects keeps an eye on the cutting edge work that demands attention. Highlighting a diverse blend of contemporary artists from around the world, the gallery organizes monthly exhibitions that cultivate new talent and encourage risk and evolution of practices. As an ode to the carefree and sultry summer days, Stephanie Chefas Projects will organize a curated group exhibition entitled Heatwave. Turning up the heat in August, the exhibition will bring together eight contemporary artists whose work reflects an adoration for sun, surf, and skin. Celebrating escapism and outsider culture, the exhibition will present a different perspective via ceramic booty sculpture, vibrant paintings, paper cutouts, and textiles.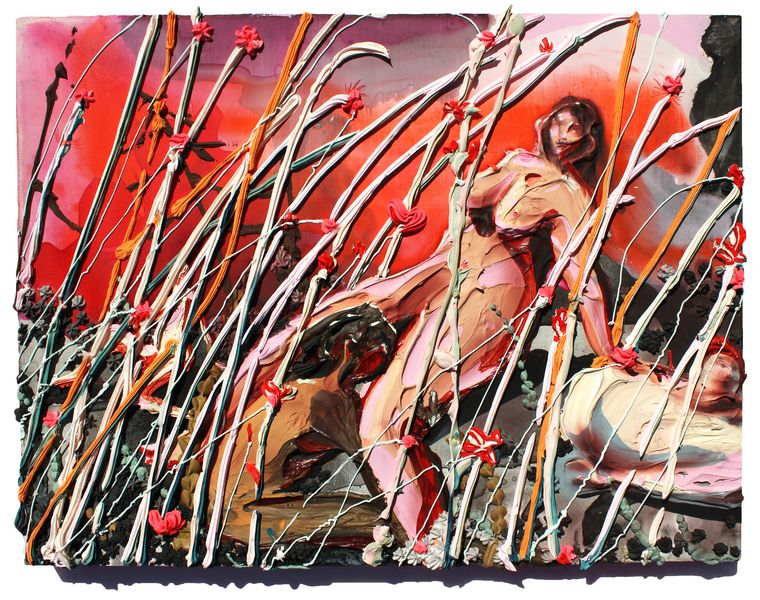 Kelly Allen, Meegan Barnes, Laura Berger, and Kate Klingbeil
Involved in a diverse set of practices, artists featured at the exhibition will paint a colorful picture of summer. Kelly Allen combines a wide variety of images from a range of sources to create connections between subjects typically regarded as unrelated. Exploring cultural and spiritual symbolism, she places various imagery into new contexts. The sculptor Meegan Barnes mainly focuses on voluptuous derriere creating cheeky, irreverent and empowering pieces. Her sculptures are both feminine and feminist and imbued with grit and glamour. Primarily working in acrylic and gouache, Laura Berger explores our connections to ourselves and each other and the idea of finding adventure in everyday life. Inspired by rituals, symbols, nature, dreams, travel, and self-development, she explores personal meaning through drawing small and playful characters. Experimenting with texture, volume and color, Kate Klingbeil creates striking, sensual paintings that act as a diary of past experience. Her work is raw and personal, as she often depicts women in control, sexual dominance, promiscuity, and unabashedness.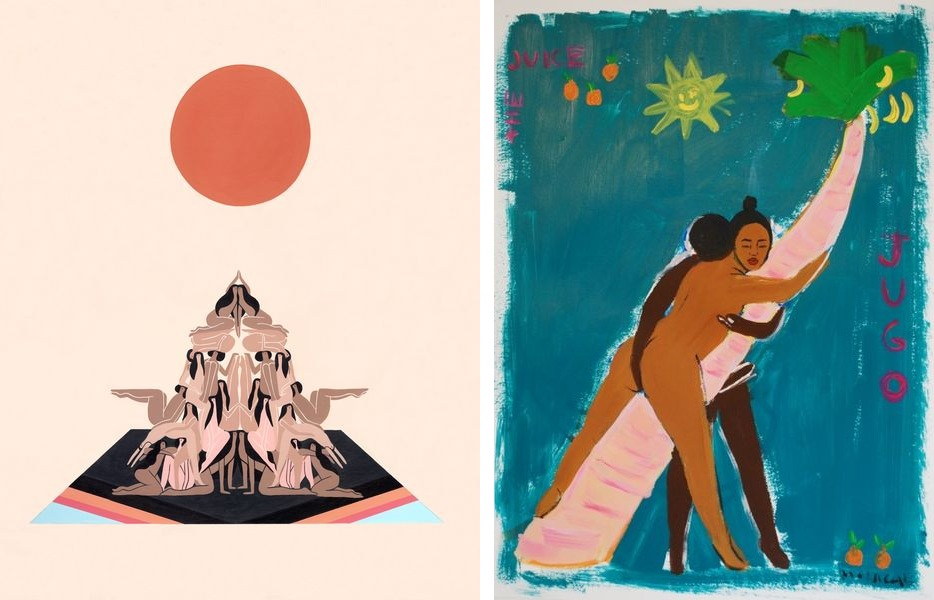 Monica Kim Garza, Nathan McKee, Heather Day and Kelly Ording
The painter Monica Kim Garza creates a world filled with nude of nearly nude, full figured women in a number of different settings. Yet, her subjects are racially ambiguous, allowing for different women to see themselves and their bodies validated in her paintings. Resembling high-school doodles, Nathan McKee's pen and ink drawings are just the right touch of detail and style. Fascinated with all things sports and hip-hop, he portrays these pop-culture legends appear larger-than-life. Heather Day's actionist abstractions are to contribute to the energy of the exhibition, telling a visual story, while viscerally revealing various moments of interactions. Creating artwork that blends organic and geometric shapes with exact lines, Kelly Ording pairs intuitive and mathematical mark-making. Aiming to find beauty in simple things, her pieces are as much about the creation process as the resulting imagery.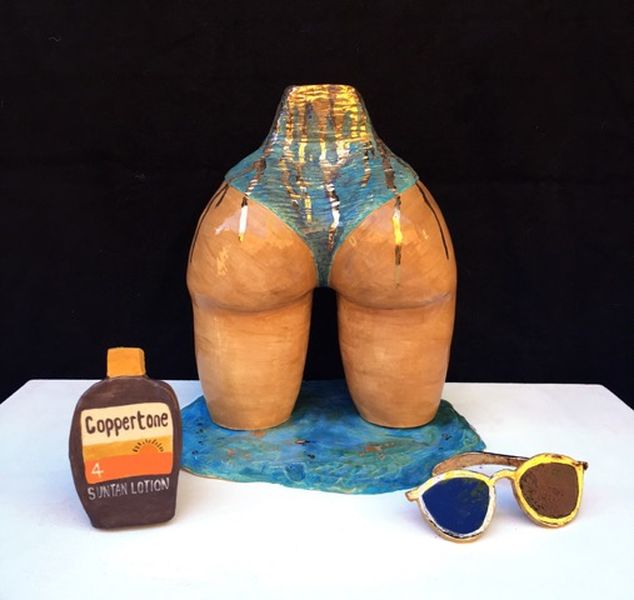 Curated Group Exhibition at Stephanie Chefas Projects
Stephanie Chefas Projects often coordinates thematic group shows that allow artists to express themselves with the plenty of breathing room for interpretation and exploration. Through the power of artistic expression, the show Heatwave will definitely evoke that familiar sensation of sand between your toes, and idyllic romp in the green grass or a late night rendezvous. The exhibition will be on view from August 12th until September 3rd, 2016. The opening reception will be held on Friday, August 12th, 2016.
Featured image: Laura Berger - Warmer Together (detail). All images courtesy of Stephanie Chefas Projects.