There are various events which are based on the human cause, and especially the ones devoted to a certain medical condition are of great importance. They are contributing to the awareness, education, and empowerment of the majority of the population.
One of the most important art events in Britain is called Cure3 or Cure Cubed and is organized by the Cure Parkinson's Trust. This year it will be curated by a London-based curatorial collective titled Artwise, run by Susie Allen and Laura Culpan, and showcased at Bonhams gallery. Artworks will be priced by the artists/architects and sold at this fixed price during the exhibition.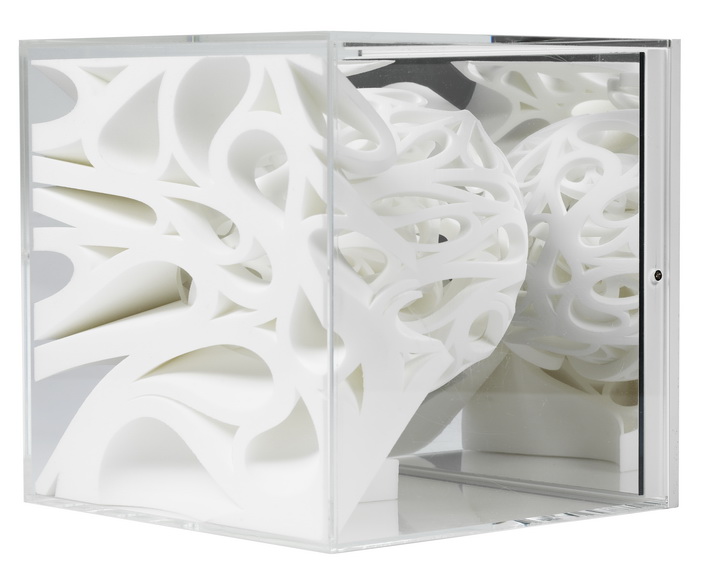 About The Initiative
The Cure Parkinson's Trust was co-founded by Tom Isaacs in 2005 as a charitable organization created to support and fund new research towards a cure for Parkinson's Disease, as well as offering support to people effected by the condition.
Isaacs suffered from Parkinson's and was devoted to the cause of CPT. His feeling of 'being boxed in' with this condition inspired Artwise with the concept from which Cure3 was born. Artworks are based on an interpretation or intervention inside and outside the Perspex box, 20 x 20 cm3. Cure3 2018 is dedicated to the memory and legacy of Tom, who passed away on May 31st, 2017 – shortly after the 1st successful edition of Cure3.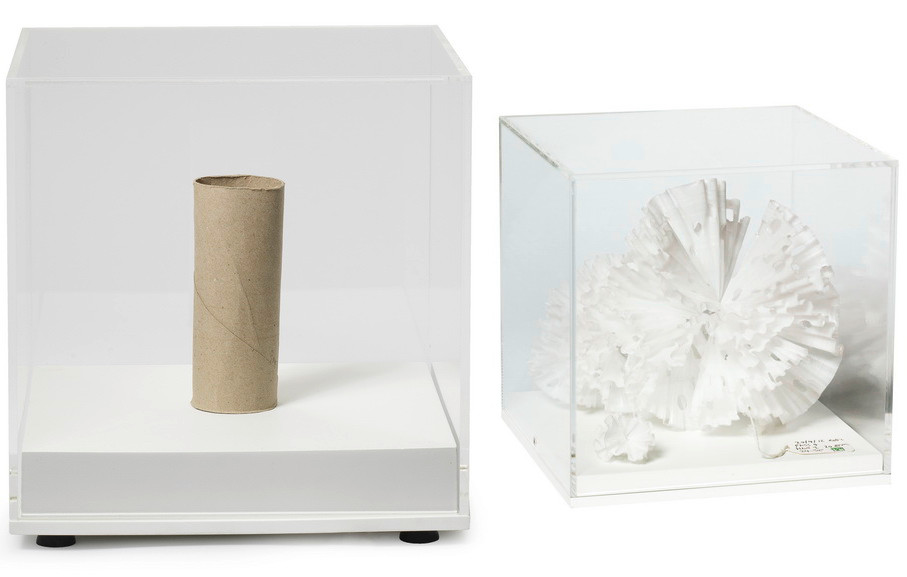 Highlights of The Exhibition
This year, Cure3 will feature more exceptional and unique artworks by eighty-two participating artists including names such as Anish Kapoor, Ron Arad, Peter Blake, Jake & Dinos Chapman, Gordon Cheung, Adeline de Monseignat, Andy Goldsworthy and Carmen Herrera, as well as eleven internationally acclaimed architects.
The highlights of the exhibition will be the cubes of Sir Peter Blake titled Robin Hood Came to The Picnic and Study for a Portrait Sculpture by one of the most celebrated portrait artists in Britain, Jonathan Yeo.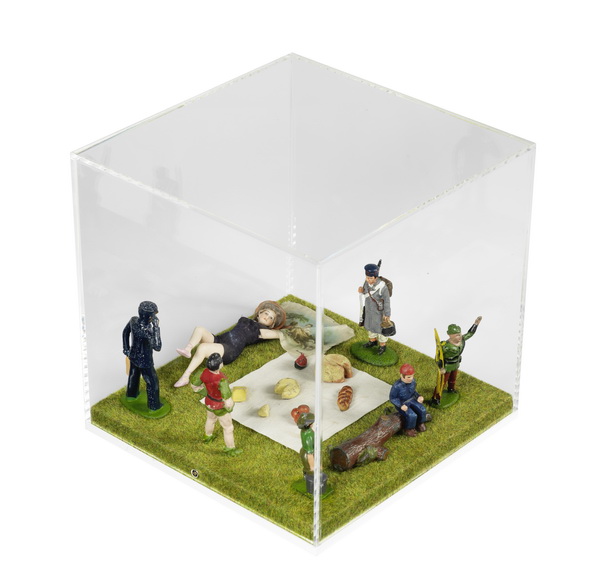 Cure3 at Bonhams
The upcoming event will be a sale of artworks with prices ranging from £1,000 to over £80,000. Aside from just purchasing beautiful artworks, the collectors will have the chance to support the activity of the Trust - all profits will go directly to CPT to help find a cure for Parkinson's Disease.
Lyndsey Isaacs, from the Cure Parkinson's Trust stated the following:
Cure3 2018 is part of Tom's legacy and is a tribute to his ability to inspire others to help find a cure. We are delighted that once again, the money raised from this wonderful event will be directed to funding clinical trials on treatments that have the potential to slow, stop, or reverse the progression of Parkinson's.
This important and humanitarian art event will take place at Bonhams, London. Visitors will be able to see the cubes from between October 26 and 28, 2018 and online at www.cure3.co.uk.
Featured image: Ron Arad. Courtesy of Ron Arad Studio, photo credit Joseph Warren; Thomas J. Price; Jonathon Yeo; Helen Marten. All images are courtesy of the Cure3.