The 22nd edition of the renowned Paris Photo closed its doors last weekend, claiming yet another success. The fair's 68,876 visitors this year seem to be more than pleased with the selection of photography on view, among which was the debuting Curiosa sector.
The 210 square meters of the Grand Palais' main floor were dedicated to photographs of grand masters such as Daido Moriyama, Nobuyoshi Araki and Robert Mapplethorpe, among others - whose common topic was eroticism. Indeed, the first edition of Curiosa, which will deal with a certain subject in photography in the coming years, made a strong start by gathering erotic imagery, but ones that challenges our gaze and pulls away from our usual perception of it.
"We were very pleased with the reaction to the new "Curiosa" sector which was this year devoted to body, gender and eroticism," comments Director Florence Bourgeois. "This proved to be very popular with two of the galleries completely selling out."
In charge of the presentation of the 14 galleries within Curiosa at Paris Photo 2018 was writer and curator Martha Kirszenbaum, who took the time to look back at the sector and share her thoughts, in an exclusive Widewalls interview.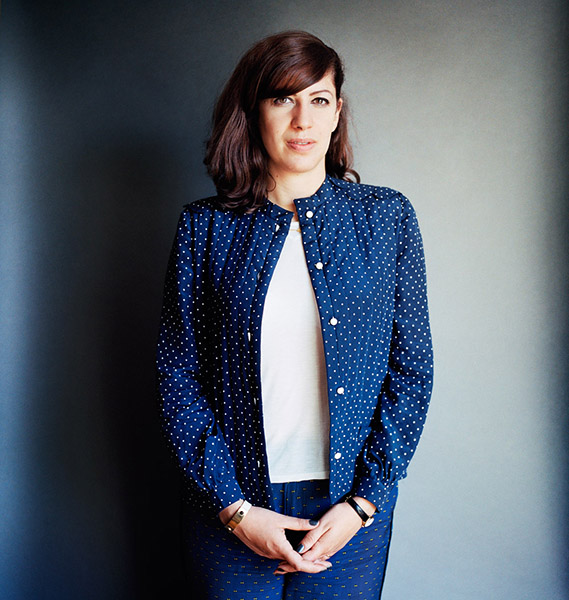 The Erotic Photography in Curiosa at Paris Photo 2018
Widewalls: "Curiosa" was a brand-new sector of Paris Photo. How was it conceived? Why?
Martha Kirszenbaum: This year marked the inauguration of the Curiosa sector at Paris Photo, which will be an ongoing platform dedicated to a specific theme each year.  On this occasion, Paris Photo's directors, Christoph Wiesner and Florence Bourgeois chose to focus on eroticism within photography and invited me to curate the section as they are familiar with my work curating photography and contemporary art exhibitions.
I think that they wanted a vision of erotic photography that differs from the stereotypes, that moves away from clichés of a middle-aged white man photographing young girls in a hotel room, and Curiosa seeks to challenge our gaze on the fantasized and fetishized body exploring ideas around power, domination, gender and race in photography.
It felt like a particularly relevant topic to address in today's #MeToo and #NotSuprised era where we are questioning traditional power structures within society.
Widewalls: Why were erotic images chosen as the theme of the debut? Why is important to show them at this moment?
MK: At the moment and since I first started thinking about Curiosa, I have perceived a renewed interest in eroticism in photography as there has been an increased focus on the body recently, specifically in the female body which has been undergoing a revolution of perception. Given these shifting perceptions and conversations around the body, it felt like the right moment to interrogate perceptions of the erotic, and I chose to organize Curiosa into three parts.
The first part far more historical, reflecting on fetishism of bodies and objects with photographers such as Kenji Ishiguro and Daido Moriyama. The second part attempts to deconstruct the 'male gaze' through the feminist avant-garde of the 1970s, following the example of Natalia LL or Renate Bertlmann – it's interesting to see how the male body is weakened, or how men perceive their own fragility, for example in the works by Antoine d'Agata or Károly Halász. The final part is more contemporary, focusing on political identities and the representation of bodies of colour, gendered or queer. It looks to artists such as Genesis Breyer P-Orridge, or Paul Mpagi Sepuya, a photographer from Los Angeles who has done incredible work portraying his queer and black community.
Widewalls: Is there a difference between what the images of, for instance, Moriyama or Mapplethorpe conveyed when they first saw light of day, compared to what they convey now? 
MK: I think that when Moriyama and Mapplethorpe's images first appeared the erotic was still considered taboo and indeed the mainstream conversation around eroticism was narrower.
Yet today, mainstream conversations around eroticism has become more open and diverse with more and more artists challenging the stereotype of eroticism being the blurred image of a lithe, white nude female body.
Where artists like Moriyama, Mapplethorpe and Nan Goldin at first worked from the margins of society to interrogate the erotic stereotype, I think it's interesting to see today how these artists influence those working today with many photographers working, for example, in the vein of Nan Goldin – that is to say they offer multiple, differing perspectives on eroticism. What changed in the 1960s, is that politics start interfering with the perception of the body that was no longer considered only as an image, but in its reality. Bodies are always political.
Widewalls: "Curiosa" goes beyond erotica to deal with the topics of race and gender as well. This decision seems to follow many other institutions and galleries this year who have shown exhibitions on the subject. What can this visual conversation trigger and change in the viewers' mindsets?
MK: I hope these visual conversations introduce new artists to visitors as well as encouraging them to consider eroticism from multiple perspectives. I have also discovered artists I wasn't well aware of, such as Lebanese duo Jeanne and Moreau, who testify how different it is to be a lesbian couple today in Beirut or Lose Angeles.
There have been a number of exhibitions recently that have helped to challenge people's perceptions including the New Museum's Trigger: Gender as a Tool and a Weapon and the Hayward Gallery's DRAG: Self-portraits and Body Politics that really helped to interrogate stereotype and challenge viewers' perceptions.
I hope that those who visited Curiosa, and continue to look at the artists included, will have an understanding of how perceptions of erotic photography is rapidly changing, but also an impression that we are talking about the world around us and the struggles that are ours.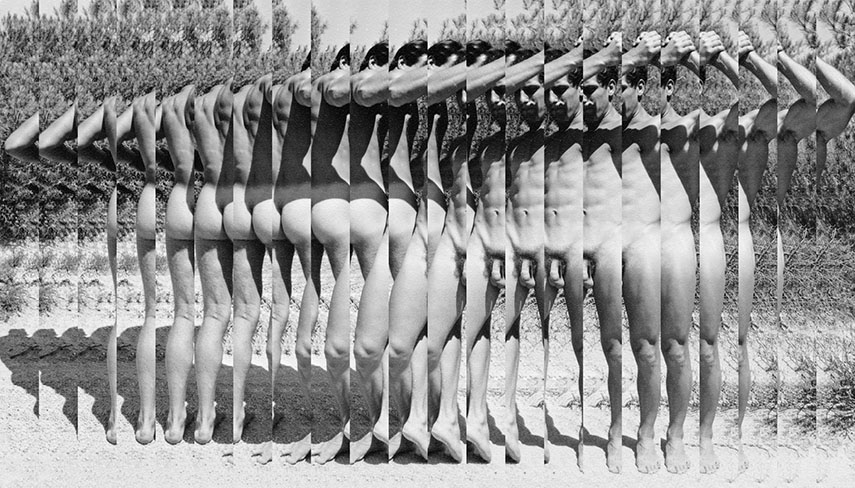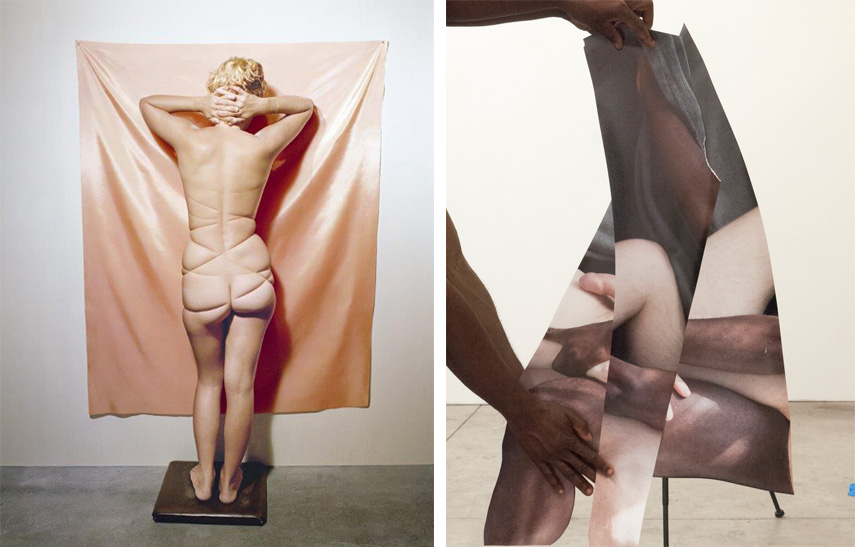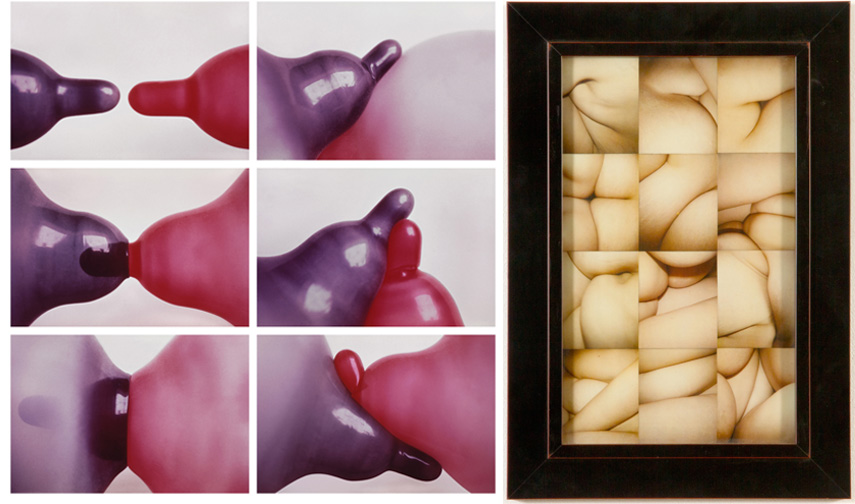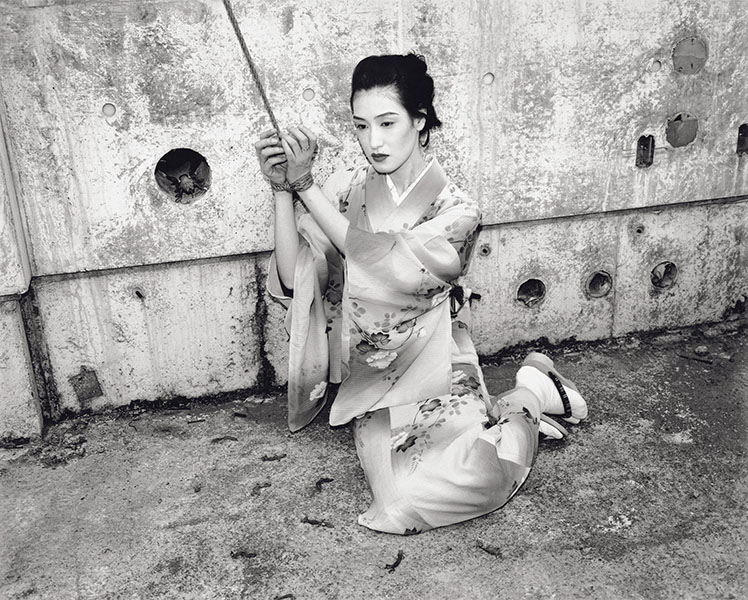 Featured images: Natalia Ll - Consumer Art, 1974, detail. Courtesy Natalia LL and lokal_30 gallery Warsaw; Károly Halász - Private Broadcasting I-III, 1974. Silver print, 18 x 24 cm. Courtesy of the Károly Halász Estate and Vintage Galéria. All images courtesy Paris Photo.