Berlin based Urban Nation has announced a new exhibition entitled Cut It Out! that is an international group show dedicated to the art of the stencil. Olly Walker, author of The Street Art Stencil Book and Stencil Republic along with renowned street art photographer Henrik Haven have been invited to curate the urban art show by Urban Nation director Yasha Young. Cut It Out! will bring together some of the best and emerging artists that are working with stencil techniques as part of Urban Nation's ongoing educational and archival series about art in the urban environment.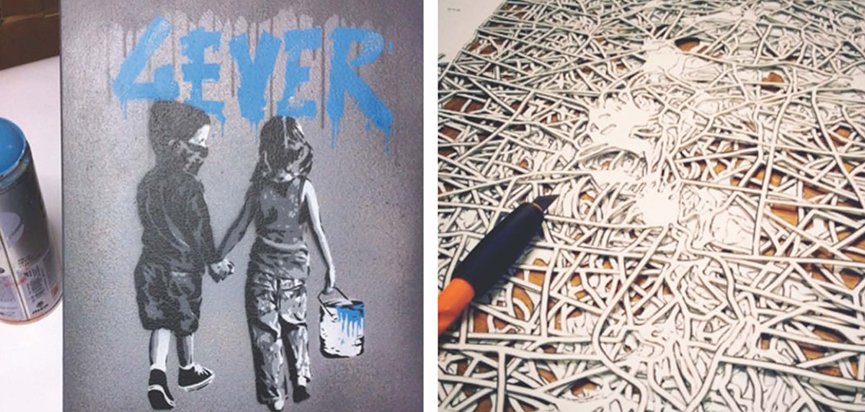 Stencil Art
The history of stencil art is a long one, stretching back to our prehistoric ancestors who created images of their hands by blowing pigment over their hands while they are placed against a rock, in more recent times stencils were often used as a way to colour old master prints that had been printed in black and white. Book illustrations and playing cards were also coloured with the aid of stencils while of course military and government use of the technique has long been established while being instantly recognisable. With the advent of the spray can, the art of stencil graffiti became the perfect tool for those sending out political messages, being both quick and easy to pack away when spraying illegally. Anarcho-punk band Crass were experts in the technique incorporating the stencil imagery into the artwork for their music releases while also having a long term campaign of spraying political statements around London. In more recent times, urban artists such as Banksy and Jef Aerosol have taken stencil art to new levels and seen it accepted as an art form in itself while a new wave of street artists have continued to pick up the technique.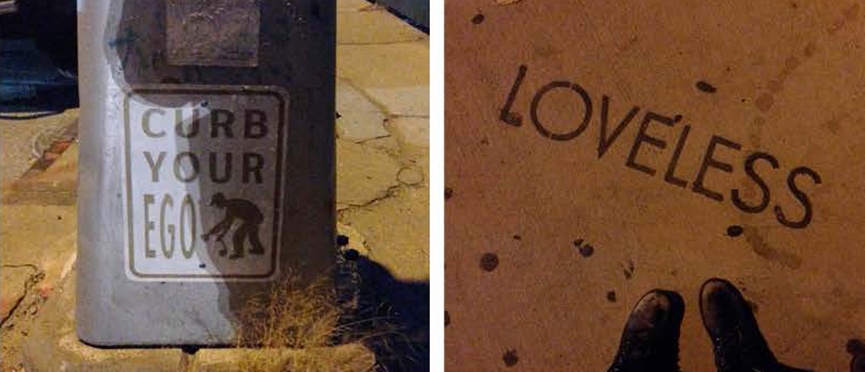 Cut It Out!
The Cut It Out! Group show at Urban Nation is not just about seeing the finished artworks by the artists involved; it is an opportunity to discover some of the history of stencilling while also being able to witness live work on walls, streets and cars and learning about the tools of the trade through being able to watch some of the artists in action along with exploring images, tools and materials lent to the exhibition by the artists. From the old school techniques of Jef Aerosol to the talented duo of Snik who have developed the stencil technique to new levels by spending weeks cutting up to nine intricate layers of stencils to create highly detailed pieces of art, the Cut It Out! urban art show will be inviting schools, journalists, colleges and the public to explore the journey that stencil art has made, what it has evolved into and how it may progress in the future.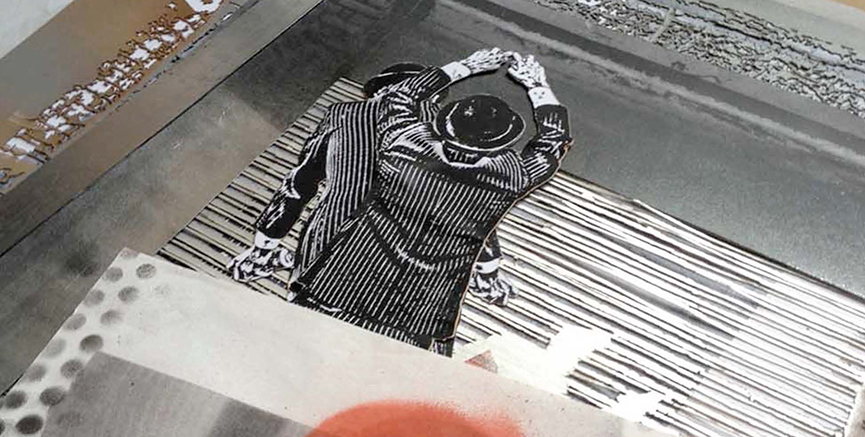 Stencil Show at Urban Nation
The Cut It Out! group stencil show curated by Olly Walker and Henrik Haven, will be at Urban Nation in Berlin from January 31st 2015 and run until February 27th 2015. Artists taking part include: Adam 5100, Aiko, Alessio-B, Artist Ouvrier, B-Toy, C215, Canvaz, Don John, Eins92, Eelus, EismannArts, Epsylon Point, Fin Dac, Icy & Sot, Jana & Js, Jef Aerosol, Joe Iurato, Kurar, Logan Hicks, M-City, Mobstr, Nick Walker, Orticanoodles, Pisa 73, Reko Rennie, Rene Gagnon, Snik, Sten & Lex, Stencil King, Stew, STF, Stinkfish, Tankpetrol and XooooX amongst others, plus new walls and public installations by Jef Aerosol, Logan Hicks, M-City and other surprises!
For all the latest on your favourite stencil artists sign up to My Widewalls today.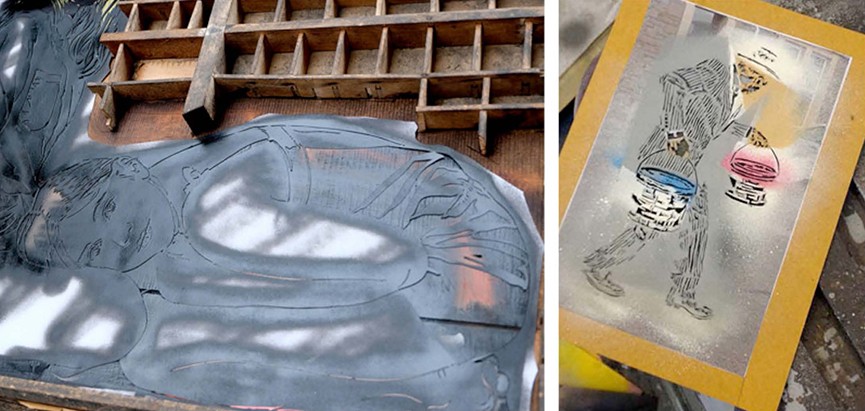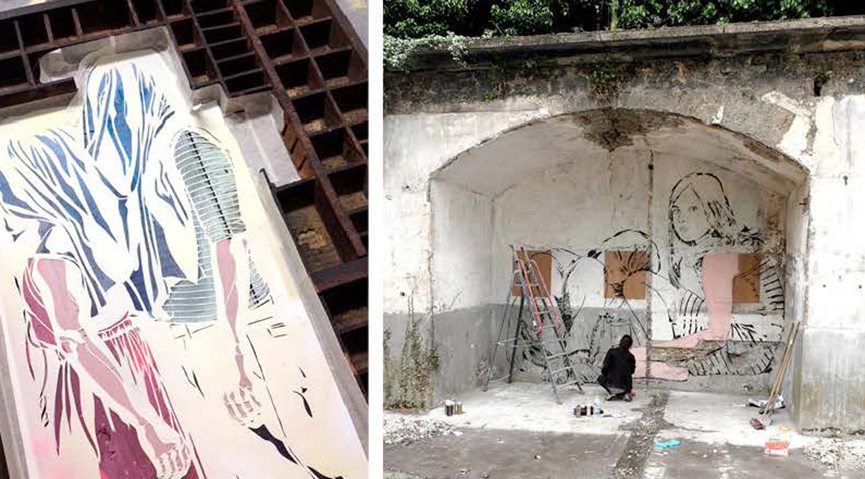 Photos courtesy of Urban Nation.