Although the Cynthia Westwood's art is not directly involved with feminist art, and the fact that she (as a woman) portraits nude women does not mean her art is a feminist one. However, her works depict a feminist vision of a woman who does not feel exposed by the public or the artist's presence. Women in Westwood's paintings are not subjugated to any patriarchal stereotypes or prejudices. That is why her work can be seen as a contribution to the art feminist movement. Finally, the very fact that elements of erotica can be identified in Westwood's paintings does not exclude them from feminist art. Erotica and feminism can go together.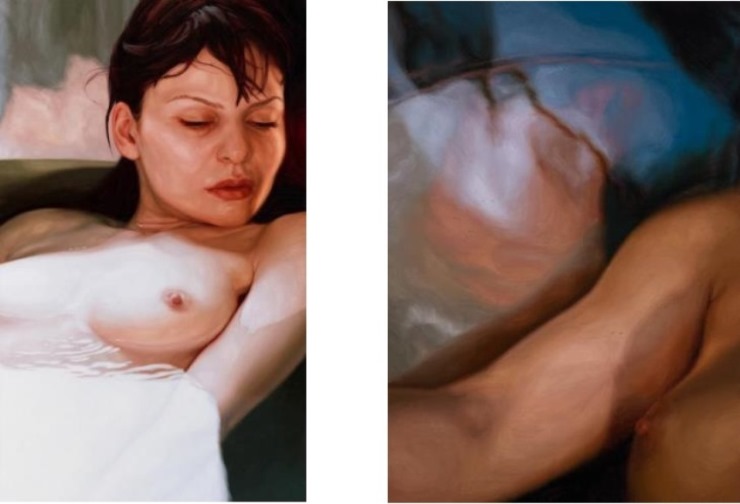 Cynthia Westwood and Erotica
Westwood's paintings are realistic and intimate. Although this type of art is dominated by men, the artist's approach is characterized by naturalness and confidence. Women on paintings avoid direct eye contact; however they allow both the artist and the observers to access to view and contemplate their bodies. But they don't give what men would usually expect in erotica, which is unconditional accessibility. There are not pornographic elements or sexual exchange here, only beauty and intimacy.
If you like erotic art, sign up for MyWidewalls, and follow our Provoke! section!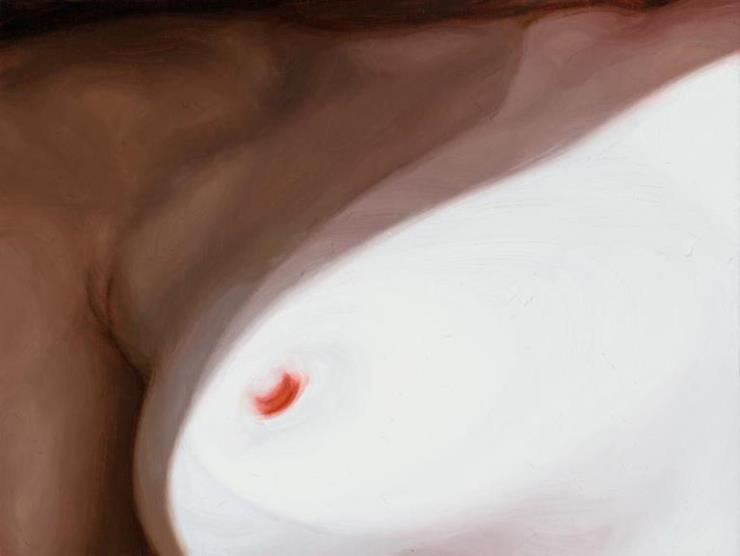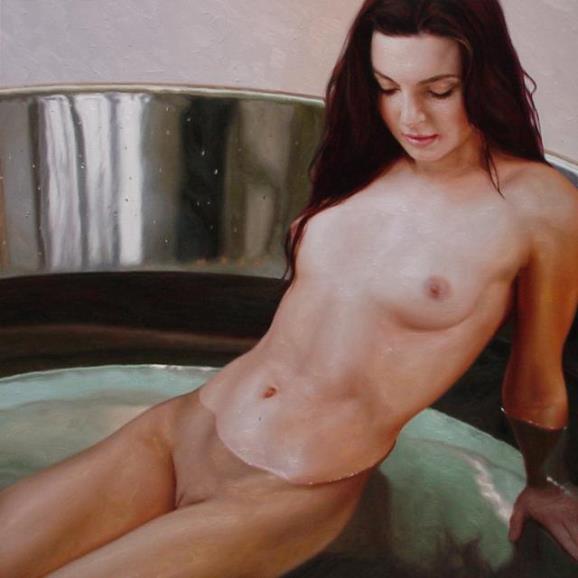 Featured Image: Cynthia Westwood - Zinc Tub, Oil on linen Cynthia Westwood - Underwater 2, Oil on linen (courtesy of cynthiawestwood.com)
All images used for illustrative purposes only.