Distinct in their styles and forms of expression, three Czech artists are the center of attention at Urban Spree Gallery this May, as part of the show No More Crew: Jan Kaláb, Pasta Oner and Michal Škapa. The artists from the group grew up together, and share similar beginning on the artistic scene of Czech Republic. Their works brim with intellectual vigor, tenacity, humor, audacity, and ambition. Being friends similar in age as well, these creatives show us the richness of the urban contemporary art scene in the country they originated from, as well as its relevance and originality in the global art world.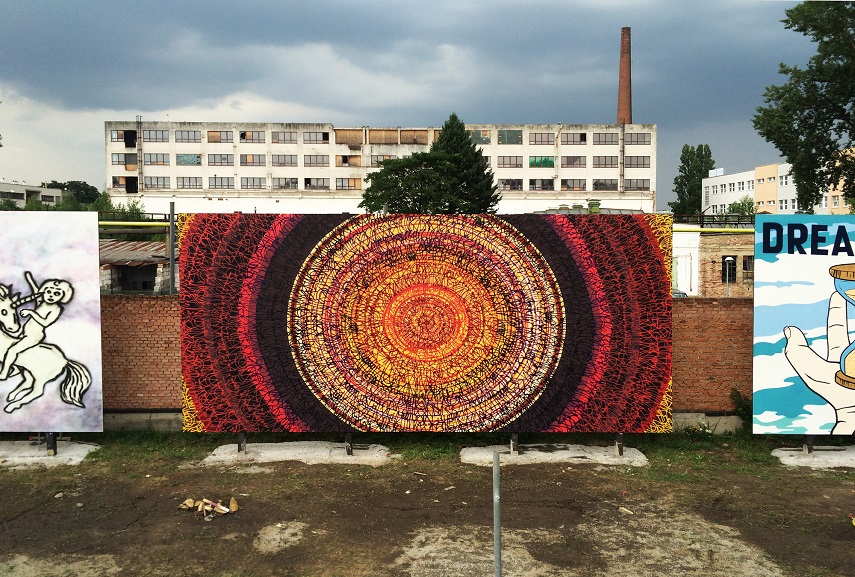 Discovering New Spaces in Urban Art
Although the selected artists have a background in Street Art, their work has developed over the years and surpassed the limits of the 'street' denominator. Moving on from the streets to studios and galleries, these creatives search for novel spaces that can be explored in urban art, not being constrained by the limits of definitions. Jan Kaláb chisels away his geometric abstraction, discovering new interior spaces emptied out of intricate patterns. Pasta Oner makes observations on the conservative mindset of the region he is from, making a spot-on comment on the bad habits of consumerism through his post-pop works. Michal Škapa replicates and multiplies his graphic elements, creating elaborate ornamental images.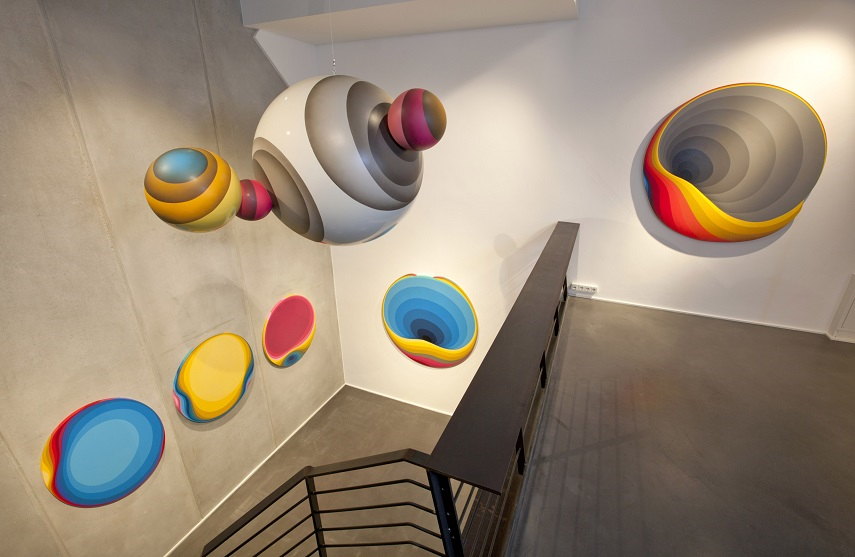 No More Crew Brotherhood
The No More Crew artistic group brought together for the occasion of the exhibition is made of Jan Kaláb, Pasta Oner and Michal Škapa. They are bonded with the long-lasting friendship, similar and parallel beginnings, and shared experience.
Michal Škapa, born in 1978, works often under alias TRON. He is a part of the most expressive group of Czech artists, who has been engaged in numerous graphic activities with different magazines, such as Free Magazine and Upstream, but has also worked on countless projects which include CD covers, books, web design, creation of original fonts, and festival visuals.
Pasta Oner  has roots in street art and graffiti, but has moved to studio and galleries in recent years. His unique style can be described as a combination of pop themes with cartoons, but it often transcends both categories. A critical commentary on the contemporary popular culture is the staple of his work, in which he examines, with an astute eye, the modern-day obsessions with sex, religion, money, beauty, and luxury goods.
Jan Kaláb  also comes from the Czech graffiti scene, and is one of its pioneers. He founded the famous DSK group, and has made his name on the streets around Europe. Working under aliases Cakes and Point, he painted cars in New York with Key and Rome, and has also made sculptures and installed huge letters in the streets. Making letters has led him into the world of abstraction, which he now explores also on canvases, using acrylic paint and brushes.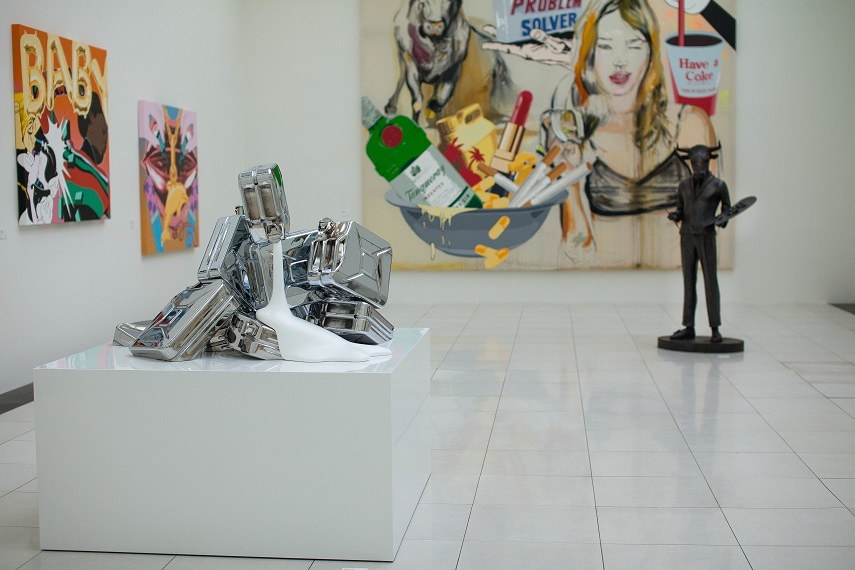 Czech Artists at Urban Spree
Completely engaged with the present-day world and its flaws, the Czech artists at Urban Spree explore new contexts brought to us by the increased speed of information, short-attention span aesthetics of today's culture, and technologization of life.
A group show of Czech artists Jan Kaláb, Pasta Oner and Michal Škapa, who exhibit under the name No More Crew at the Urban Spree Gallery, Revaler Strasse 99, 10245 Berlin, opens on Thursday, May 18th, and will be on view through June 11th, 2017. The opening reception will be held on Thursday, May 18th from 19pm. The gallery is open Tuesday to Sunday from 12-19pm.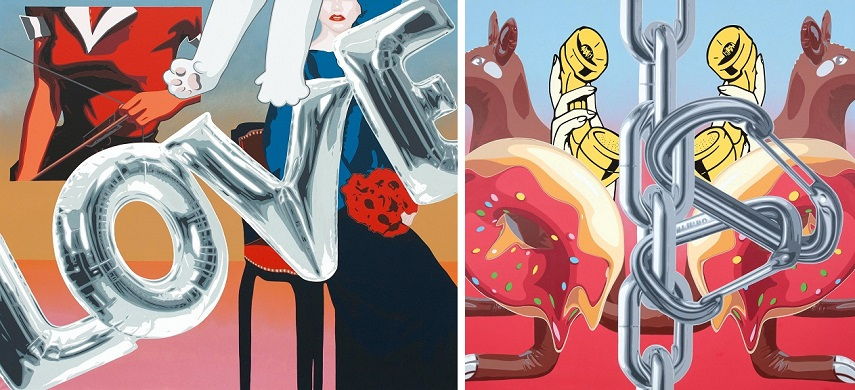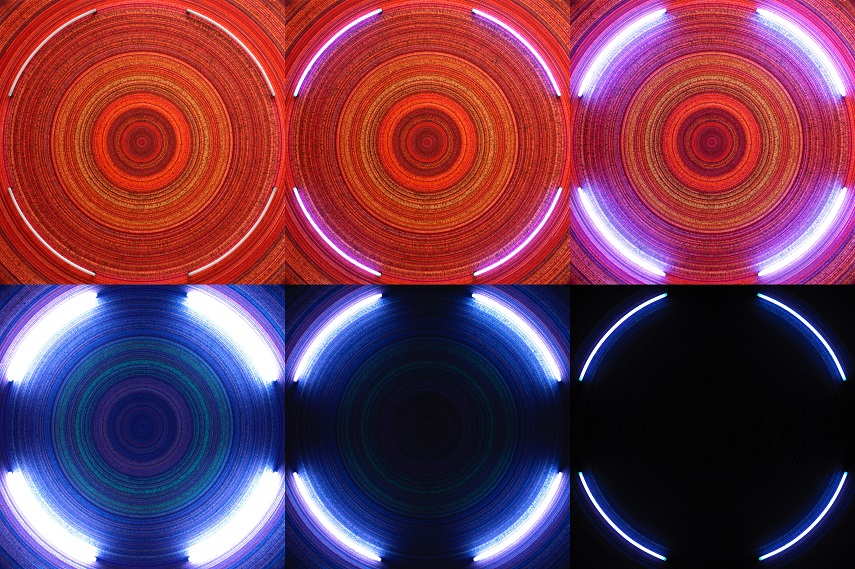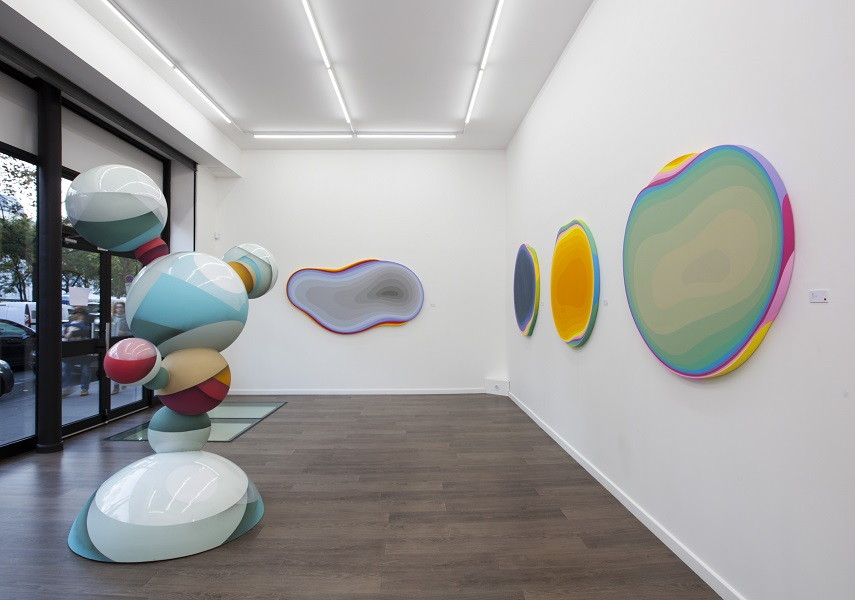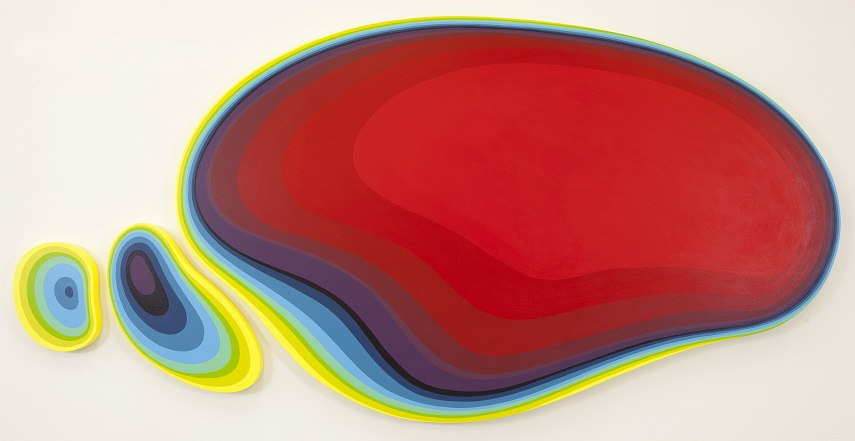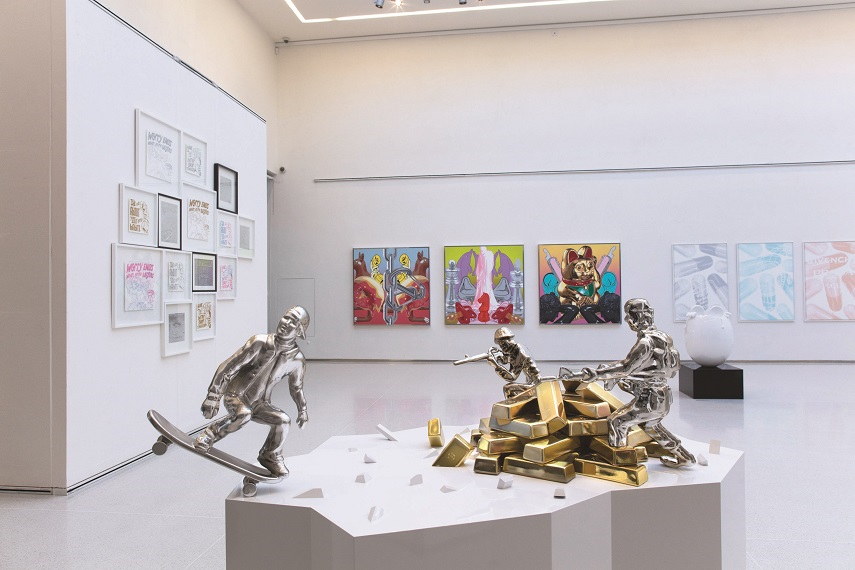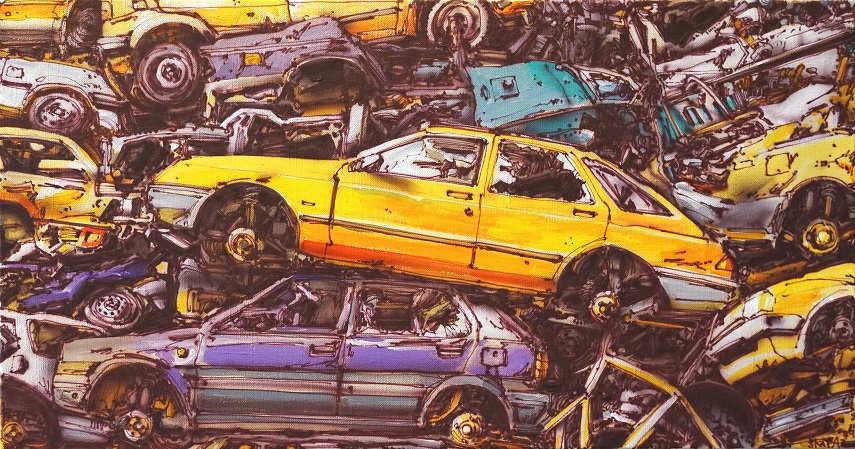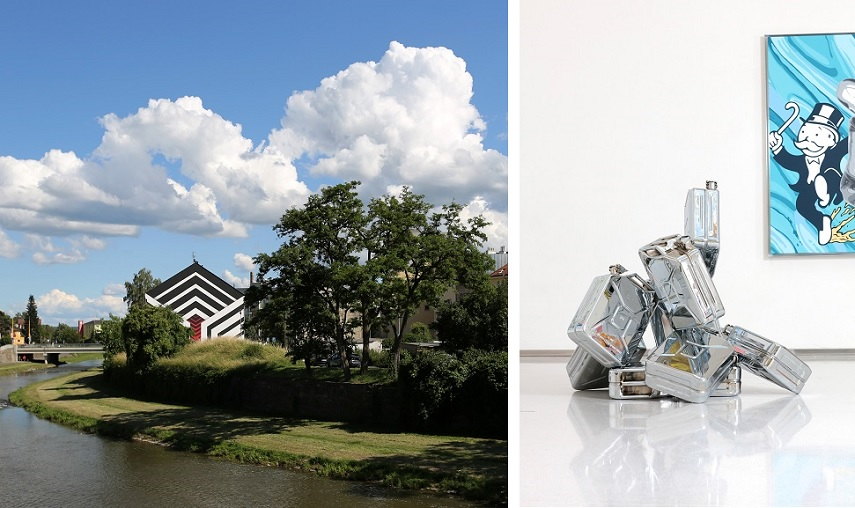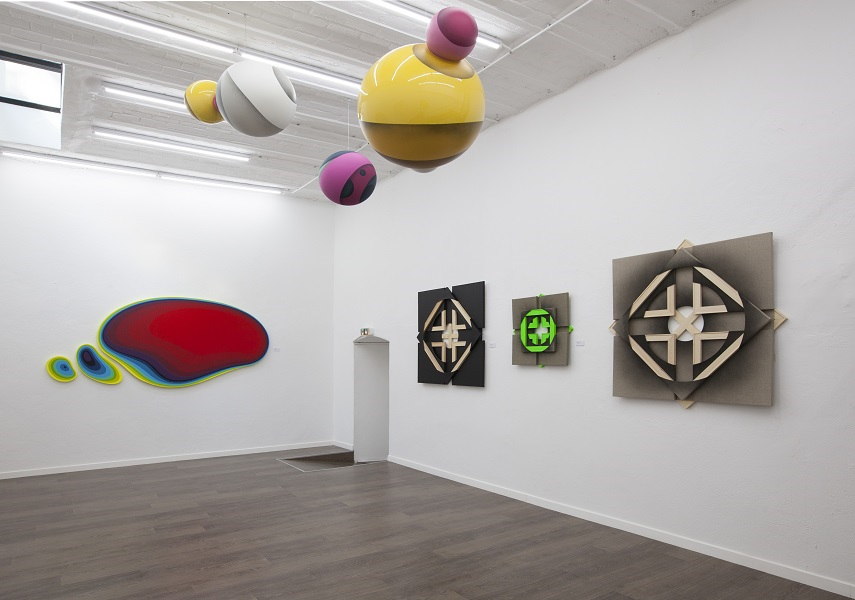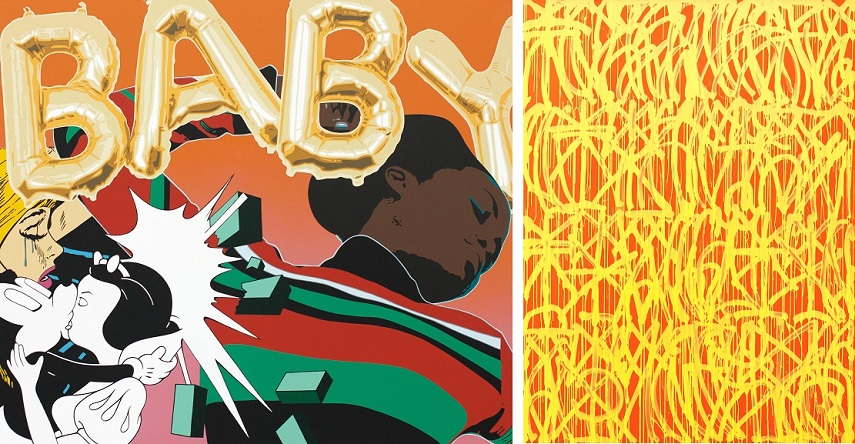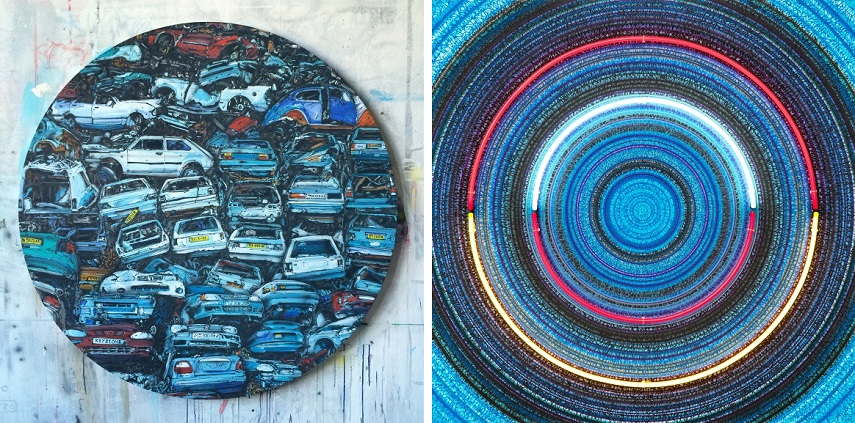 Featured images: Installation view of Pasta Oner's art; Portrait images of Pasta Oner,Michal Škapa and Jan Kaláb; installation views of the exhibition. All images courtesy of the Urban Spree Gallery.