The Museum of Modern Art presents the Dadaglobe Reconstructed, an exhibition reuniting over one hundred works by over forty artists submitted to Tristan Tzara for his unrealized 1921 anthology Dadaglobe. In late 1920, a co-founder of Dada and a poet Tristan Tzara drafted a proposal for an extensive anthology that would document the artistic and literary productions of the Dada movement. Together with the artist Francis Picabia, Tzara sent letters to fifty artists and writers from ten countries requesting artworks in the categories of photographic self-portraiture, photography of artworks, original drawings, and book page designs, as well as prose works, poetry, and other verbal "inventions." However, due to financial and interpersonal troubles, Dadaglobe was never realized.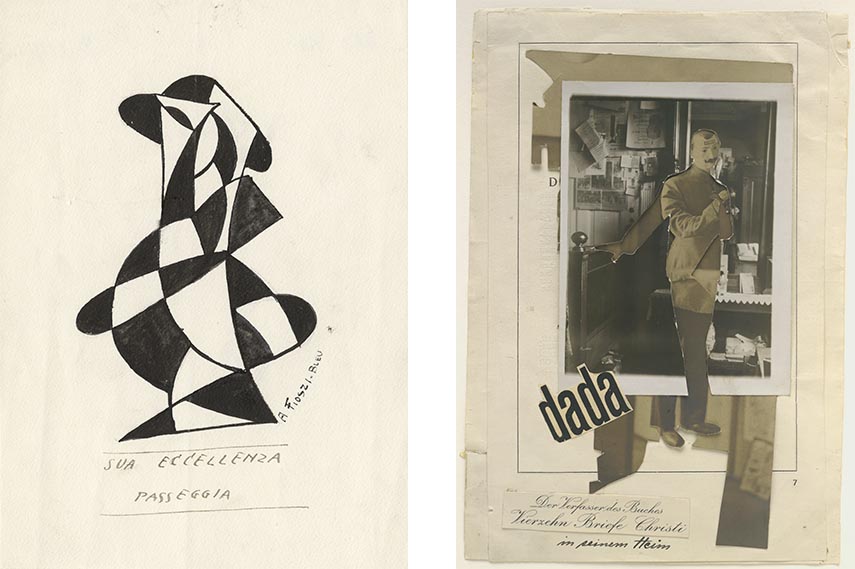 Dadaglobe Reconstructed Exhibition
Dadaglobe Reconstructed is a result of an intensive archival research of six years by the Dada scholar Adrian Sudhalter who examined the MoMA's collection. The works collected by Tzara were dispersed across the public and private collections all over the world after his death in 1963. This is what makes this display so interesting, as it reunites the drawings, collages, manuscripts, photographs, and photomontages for the first time since they were sent to Tzara through the mail for Dadaglobe. Dadaglobe Reconstructed investigates the way in which the artists recognized the potential of artwork in reproduction as a new field in art, as well as the production of art in dialogue with one another, despite all the geopolitical boundaries that troubled them.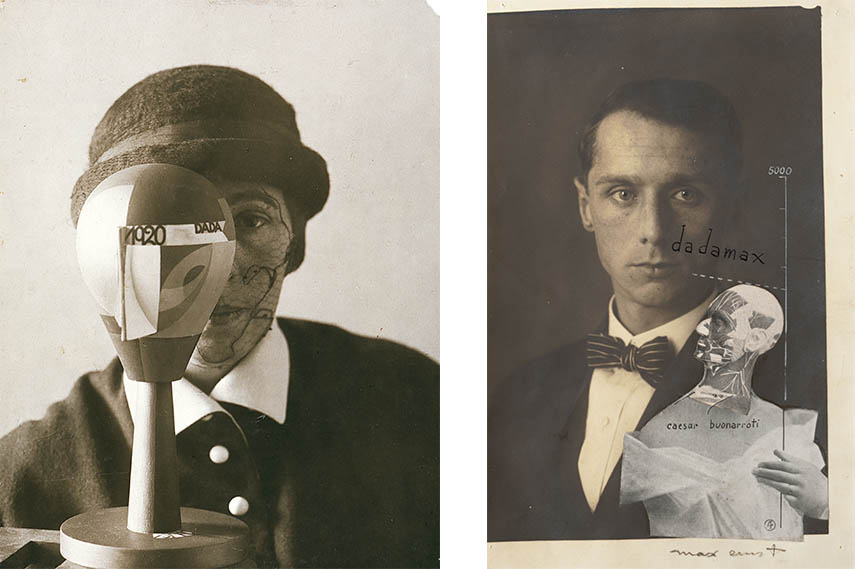 How Dadaglobe Came to Life
Dadaglobe Reconstructed is organized in four categories of works that Tzara requested, and of all of these categories, the self-portrait was particularly interesting and inspiring for the artists. Tzara wrote: "Please send a clear photo of your head (not body), you can alter it freely, but it should retain clarity." Some of the artists sent plain headshots, while others found Tzara's challenge of "freely altering" the photo, and sent overdrawn, cut-and-pasted, and manipulated portraits. For example, Picabia's self-portrait is made up of two parts, a handmade photomontage and his signature drawing, signed Francis Picabia by Francis Picabia. Other artists presented themselves in a variety of milieus, from their studios to the cityscapes, they erased the traditional gender boundaries, they embraced the alter egos, and some of them completely disregarded Tzara's prompt for "clarity" by concealing or cutting out their faces completely.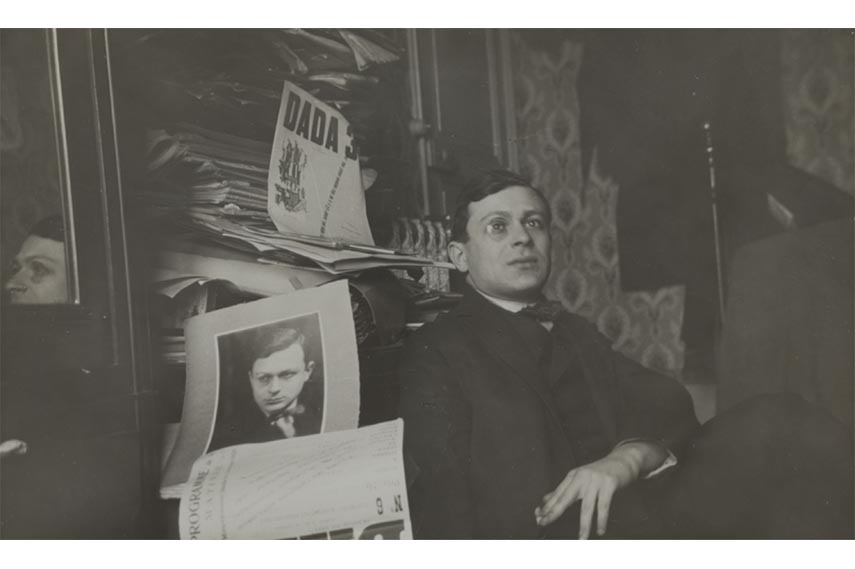 Dadaglobe at MoMA
The exhibition Dadaglobe Reconstructed is organized by Kunsthaus Zürich in collaboration with MoMA, with the participation of the Bibliothèque littéraire Jacques Doucet. It will be shown at MoMA, organized by a guest curator Adrian Sudhalter and an Assistant Curator Samantha Friedman from June 12th to September 18th, 2016. The presentation is supported by the Swiss Arts Council Pro Helvetia. Dadaglobe Reconstructed will be accompanied by a catalog edited by Adrian Sudhalter, with a preface written by the Dada scholar Michel Sanoullet. Apart from the 160 page reconstruction of Dadaglobe, it will include a scholarly essay by Adrian Sudhalter, various texts on the reception of the works in New York in Zurich, written by Samantha Friedman and Cathérine Hug, as well as a technical note by Lee Ann Daffner and Karl Buchberg, MoMA conservators, making it to 390 page-long publication published by Kunsthaus Zürich and Scheidegger & Spiess.
All images courtesy of MoMA.
Featured image: Max Ernst and Johannes Theodor Baargeld (Alfred Emanuel Ferdinand Gruenwald) - Manifesto W 5: Cover. 1920. Dadaglobe contribution from Ernst and Baargeld. Collection Natalie Seroussi. © 2016 Artists Rights Society (ARS), New York/ADAGP, Paris
Images in the slider: Francis Picabia - Tableau Rastadada. 1920. Dadaglobe contribution from Picabia. The Museum of Modern Art, New York. Gift of Abby Aldrich Rockefeller (by exchange), 2014. © 2016 Artists Rights Society (ARS), New York/ADAGP, Paris | Left: Man Ray (Emmanuel Radnitzky) - Woman (La Femme). c. 1918–20. Dadaglobe contribution from Man Ray. The Metropolitan Museum of Art, New York. Gilman Collection, Gift of The Howard Gilman Foundation, 2005. © 2016 Man Ray Trust/Artists Rights Society (ARS), New York/ADAGP, Paris / Right: Max Ernst - The Chinese Nightingale (Die chinesische Nachtigall). 1920. Dadaglobe contribution from Ernst. Musée de Grenoble. © 2016 Artists Rights Society (ARS), New York/ADAGP, Paris