Since the mid 90s, electronic music has taken over the sonic realm. Slowly, but surely, beats and synthetic sounds found their way into our minds and hearts, while DJs and artists creating this sort of artificial musical joy frequently became larger than life. One of the most iconic electronic music bands comes from France, it is known all over the world, ever since it conquered the scene with one of their first hits - Around the World.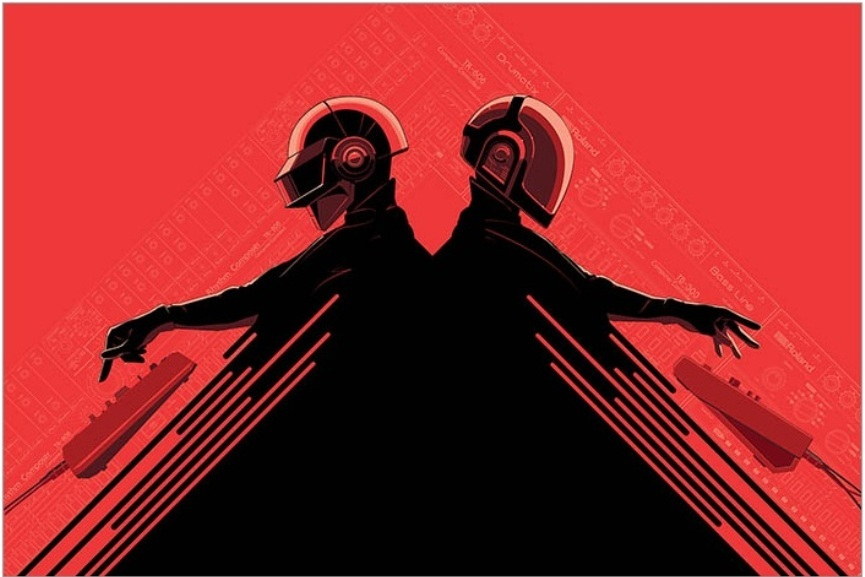 The Whole Package
Daft Punk is not just a duo. It's the whole package, two mysterious robotic characters living the sound, the dream, the realm of the anime, while the ever-thirsty audience keeps taking in novel ideas they continue producing. Over the years of their prolific career, they grew into symbols of contemporary pop culture, and serve as inspiration to many artists, designers and creatives.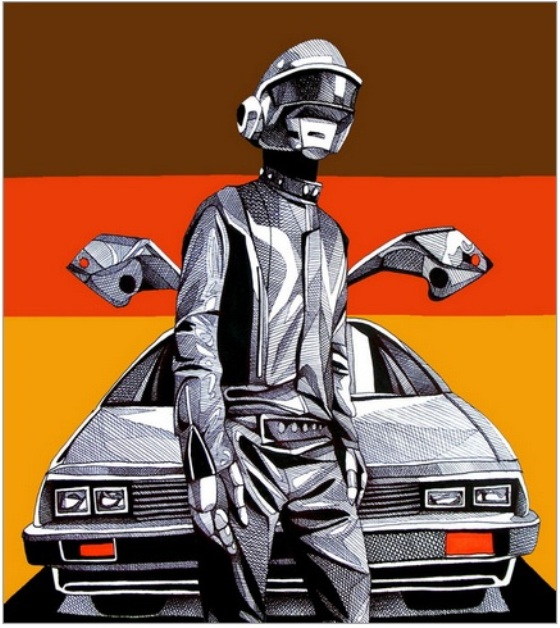 Daft Punk on Canvas
A group exhibition inspired by Daft Punk looks and music opened on May 31 at the Gauntlet Gallery in San Francisco, showcasing a large collection of work paying an homage to the French electronic music masters. Last year a new studio album by the duo was released, after an empty period of eight years. Random Access Memories won five Grammys in 2014, including the recognition as the Album of the Year, while the mega-hit Get Lucky realized in collaboration with Pharrell was marked as Record of the Year. The Gauntlet Gallery exhibition will present over 40 artworks by various painters, sculptors, printmakers and other creatives, all of whom were inspired and led by the spacy appearance and the seductive music of Daft Punk.
After a long pause, Daft Punk have once again taken over the club and mainstream scene with their mix of disco, house, funk, and electro beats, becoming the planetary phenomenon. All of the artwork presented at the Daft Punk Deux has taken visual images from their videos, image, stage appearance and robotic personalities.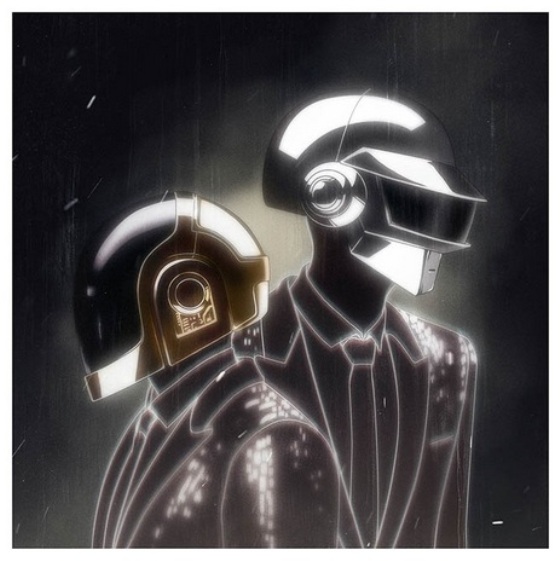 The Deux
The Daft Punk Deux exhibition will run through June 24, 2014, at the San Francisco Gauntlet Gallery. Lineup of participating artists is long and intriguing, and it includes Adam Juresko, Adam Rabalais, Andre DeFreitas, Andrew Turner, Arabella Proffer, Augie Pagan, Boneface, Caia Koopman, Cam Floyd, Chase Tafoya, Chris Koehler, Craig Drake, Cuyler Smith, Dan Almasy, David Grizzle, David Natale, David Blake, Epyon5, Eric Petersen, Fab Ciraolo, Florian Meacci, Jenny Liz Rome, Jeremy Enecio, John Larriva, Juan De Dios Garza Vela, Kellen Breen, Marie Bergeron, Mario Wagner, Mike Bell, Paul Ainsworth, Rebecca Adams, Rocco Malatesta, Roland Tamayo, Ryan Sanchez, Scott Scheildy, Serge Gay, Tomi Monstre, Tramaine Dion, Wednesday Kirwin,Ron Guyatt & William Arvin.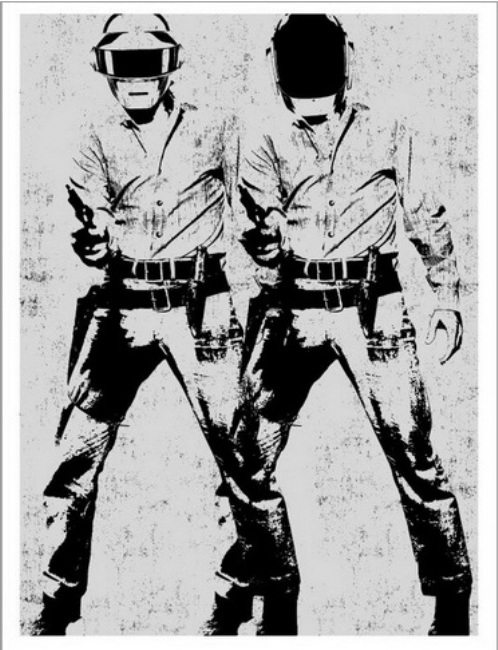 For all Daft Punk fans and those who appreciate anime or cyber aesthetics, this exhibition is definitely a must. Artists have shown a variety of personal outlooks on the music and characters of the band, depicting them in strict, linear, futuristic manner, or more gently, adorning them with manga-like female characters or floral elements. Young collectors or just memorabilia aficionados can enrich their collections by purchasing original pieces or fantastic prints inspired by these two French synth-gods.