At Solomon R. Guggenheim Museum, we will soon be able to visit a comprehensive exhibition of works by Danh Vo, a Vietnamese-born Danish artist whose art resides somewhere between performance and conceptual art.
The show will feature numerous installations, sculptures and photographs that he created or re-appropriated, in order to share his opinions on the matters of immigration and colonialism.
The New York museum will prepare an illuminating overview of Vo's production by mainly focusing on the last 15 years of his craftsmanship, including recent projects that were created specifically for the occasion.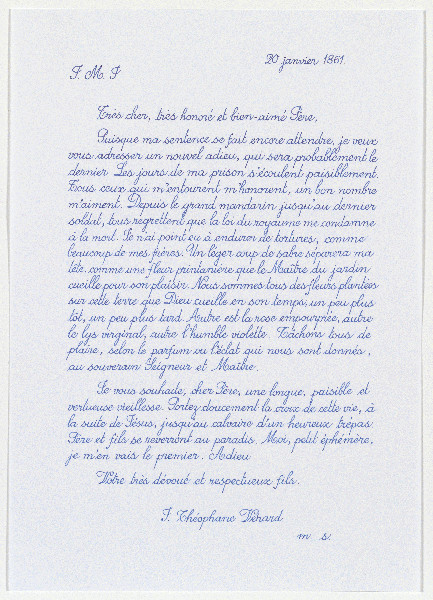 Views On Immigration, Colonialism, Capitalism and Authorship
The upcoming exhibition is organized by Katherine Brinson, Daskalopoulos Curator, and Susan Thompson, Assistant Curator. These two made the decision to fill the ramps of the Frank Lloyd Wright-designed rotunda with more than 100 Vo's art objects, allowing the viewers to immerse themselves within the artist's singular creative vision.
The show will have a wide spectrum, presenting the artist's early conceptual works such as Vo Rosasco Rasmussen (2003) as well as his recent sculptural hybrids of classical and Christian statuary.
The exhibition will forgo a chronological presentation. Instead, it will be interweaving installations, photographs and works on paper from various points in the artist's career, hoping that such an organization of artworks will lead to an amplification of thematic resonances.
The main installations will concentrate on the legacy of colonialism and the fraught status of the refugee. Vo made it clear that he will be predominately focusing on European and U.S. influences in Southeast Asia and Latin America - he'll do so by putting the relationship between military incursions and current states of several nation under the microscope.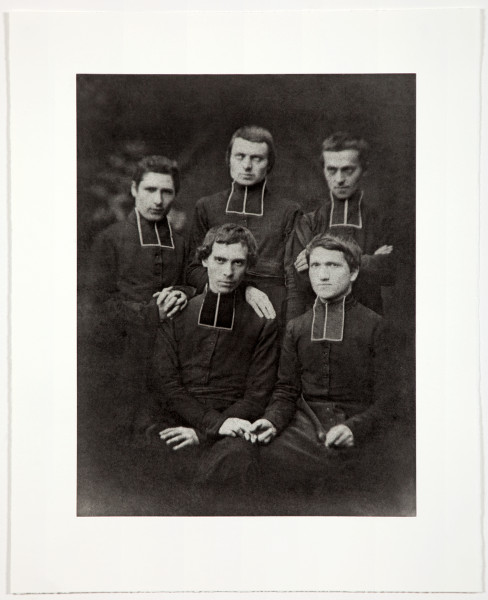 Visionary Installations
For years now, Dahn Vo's installations have been dissecting the power structures. By taking into account cultural forces and private desires, his artworks manage to detect the fundamental causes and events that shape the world we live in.
His work addresses such challenging themes like religion, colonialism, capitalism and artistic authorship. However, although these topics have a very wide scope, Vo analyzes them through intimate personal narratives he calls "the tiny diasporas of a person's life".
Historical studies, coincidental encounters and personal relationships are all resources Vo uses in his artistic practice. Once all the materials and information is gathered, Vo applies his process of deconstruction and recombination. As a result, found objects, documents and images are turned into registers of latent histories and sociopolitical fissures.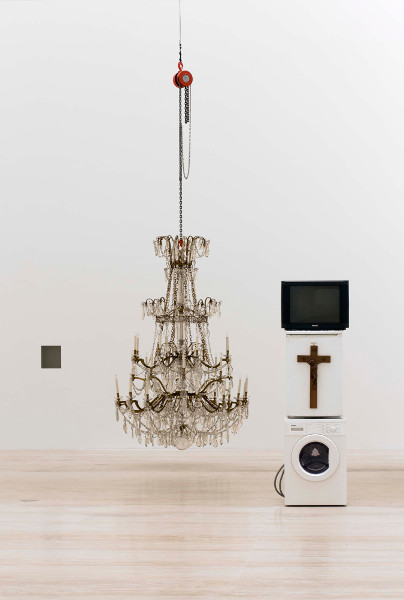 Danh Vo Art Exhibition at Solomon R. Guggenheim Museum
The upcoming show will be a strong indicator of how Dahn Vo managed to probe the myths and symbols that frame entrenched cultural ideals and aspirations - and he did so by subtly excavating the internal contradictions and veiled tensions embedded in his materials.
The comprehensive exhibition of the Danish artist Danh Vo's works will be hosted between the 9th of February and the 9th of May 2018 at the Solomon R. Guggenheim Museum in New York City.
Featured images: Danh Vo - She was more like a beauty queen from a movie scene, 2009. Mixed media, 96.5 x 54.5 cm, Collection Chantal Crousel, Photo: Jean-Daniel Pellen, Paris; Das Beste oder Nichts, 2010. Engine of Phung Vo's Mercedes-Benz 190, 66 x 101.6 x 205.7 cm, Purchased with funds contributed by the International Director's Council 2011.56, Photo: Kristopher McKay. All images © Solomon R. Guggenheim Foundation, New York / © Danh Vo.