The most celebrated photographer to emerge from the Japanese Provoke movement of the 1960s, Daido Moriyama is recognized today as one of the few living modern Japanese masters of photography. His confrontational, black-and-white images depict the contrast of traditional values and modern society in postwar Japan.
A selection from Moriyama's extensive oeuvre is currently on view at Hamiltons Gallery. Titled Daido Moriyama: SCENE, the exhibition displays works selected by gallery owner Tim Jeffries and produced exclusively for the gallery as silkscreens on canvas. Taken in the 1960s and 70s, as well as much more recently, the majority of these works are unique in their format.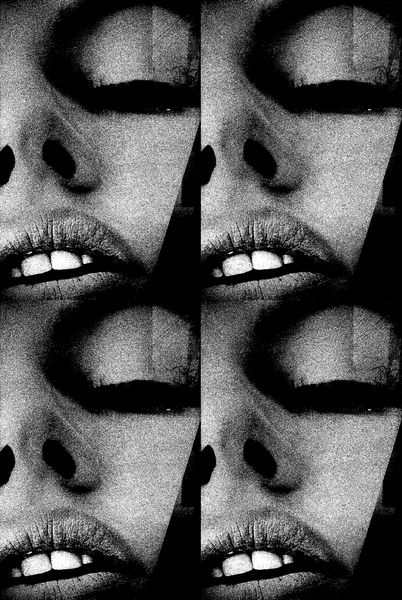 The Practice of Daido Moriyama
In his signature gritty style, Daido Moriyama often captured the breakdown of traditional values in post-war Japan during the American occupation of the country.
Alluding to the struggle between tradition and modernism, he captured the social and cultural shifts, industrialization, urbanization and the clash of capitalism with a traditionally insular society. Forging a new visual language, his images embodied different society's conflicts.
For his distinct grainy and high contrast images in black and white, Moriyama is regarded as a master of technique. Often allowing for photographic chance, he managed to capture compelling spontaneous moments around him.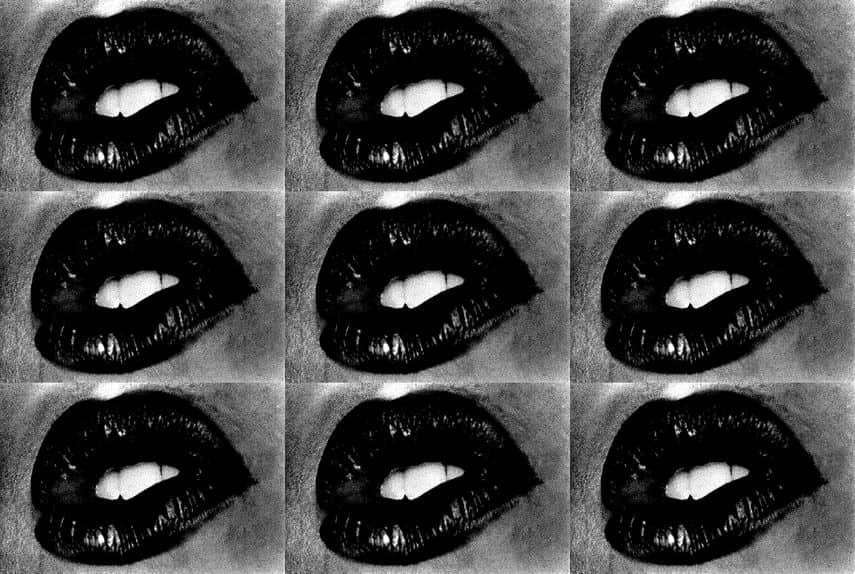 A Diverse Body of Work
When he emerged on the photography scene in the mid-1960s, Moriyama forged new ground with his style and subject matter. Attracted to what he described as "a dim light in a shadowy environment", he produced a varied body of work that includes black and white, color, Polaroids, screenprints, films, installations and silkscreens. This diversity is now highlighted in the show at Hamiltons.
In addition to the historical and social context of his work, he drew influences in works by Japanese artists such as Eikoh Hosoe, Shomei Tomatsu, Nobuyoshi Araki and Hiroshi Sugimoto, but also Andy Warhol and William Klein whose street scenes inspired him to take more photographs. The artist recalls:
I was so touched and provoked by Klein's photo book, that I spent all my time on the streets of Shinjuku, mixing myself in with the noise and the crowds, doing nothing except clicking, with abandon, the shutter of the camera.
This affinity with the bustling district of Shinjuku in Tokyo can be seen clearly at the exhibition at Hamiltons Gallery.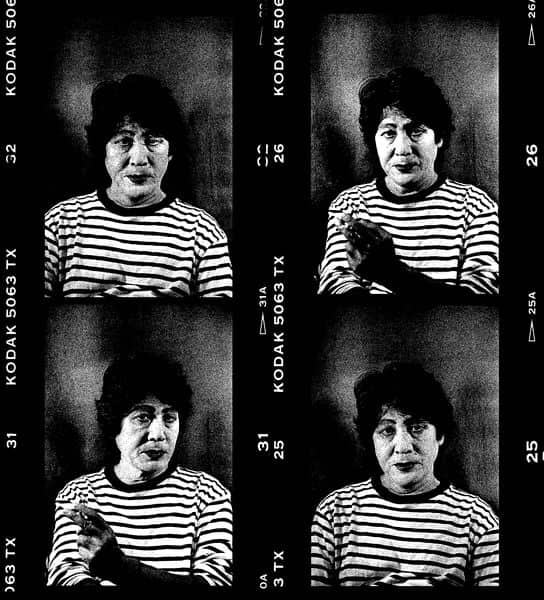 Daido Moriyama Art Exhibition at Hamiltons Gallery
Saturated with a certain melancholy, Daido Moriyama captured the beauty of life at its most ordinary. His output since 1968 is legendary, influencing generations of image makers.
The exhibition Daido Moriyama: SCENE will be on view at Hamiltons Gallery in London until August 17th, 2018.
Featured image: Daido Moriyama - Self-Portrait (detail), 1997. All images © Daido Moriyama. Courtesy of Hamiltons.