Art is the supreme product of human intellect, inspirited by its creator's [altered] state of mind, boosted by their natural talent and skill. The state of creation is always different from what is generally perceived as 'normal', but sometimes, it's amplified by artists' personal mental conditions, allowing many various psychological moments to deeply influence their work. The same occurred in the creative process of Dale Marshall, once known as Vermin, as he recently depicted the profoundly distressing and overwhelming story of his life.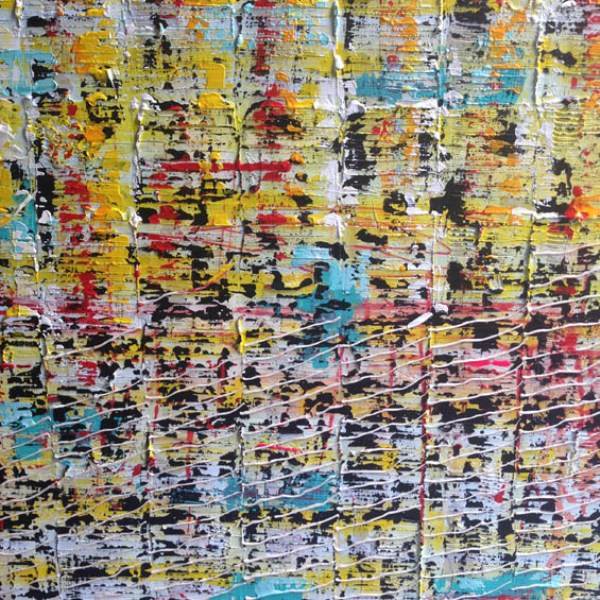 Dale Marshall story
Dale Marshall started his affair with visual arts about a quarter of a century ago in the streets of Bath and Bristol, writing graffiti. He was enchanted with the ideology of freedom and rebellion the art carried, but eventually he succumbed to drug use that ended with psychotic episodes. In 1999 he got admitted into Cornwall County Asylum, one of the oldest mental institutions in the country, falling into the seven year period of clinical depression. Finally, he got off antipsychotics, seeking his healing path in art. He continued painting outside walls, delivering messages of beauty and loneliness, once again signed with Vermin or Vn. His studio pieces deepen the story of his personal contemplations and battle with mental health, composed from overlapping texts of his previous works, with heavy impasto and heavily layered texture. He creates wishing to change the public perception on mental health and to erase the stigma these diagnosis carry.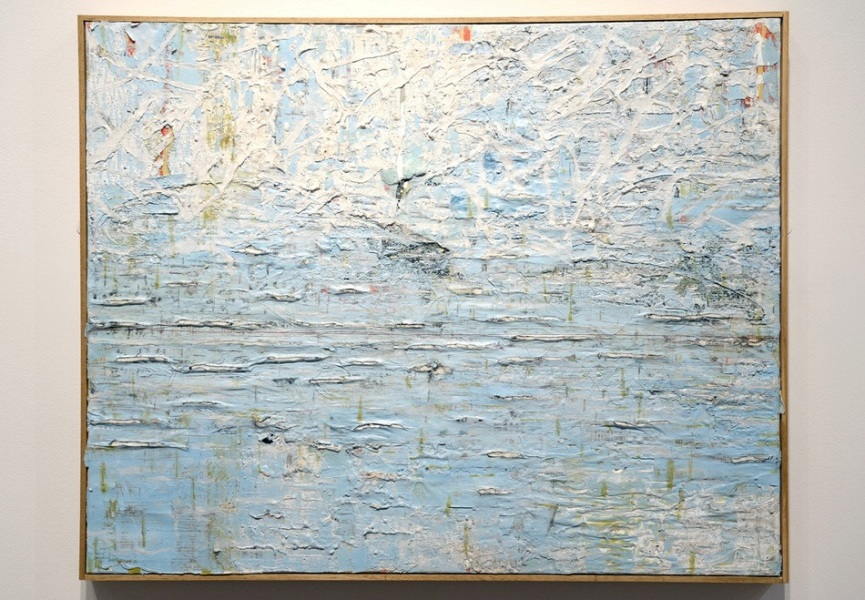 Walls with Wounds
An exhibition Marshall had earlier this year, Walls with Wounds, hosted by The Herbert Art Gallery & Museum in Coventry, was founded on the artist's graffiti history and largely inspired by the old asylum he was sectioned in, where decaying walls inscribed by children over the past century still exist. His paintings layer text and paint, as well as recycled objects, such as thread, cloth, parts of his studio walls, arriving to the point of almost-bursting, excruciating visual entities. Still, pain is not the sole emotion the artist follows in his creative process, he seeks beauty, aiming to emphasize every glimpse of it through shapes and color, describing his rehabilitative journey. Using painting as the creative outlet, Dale Marshall produced a spectacular body of work that continues in the show at SOZE gallery.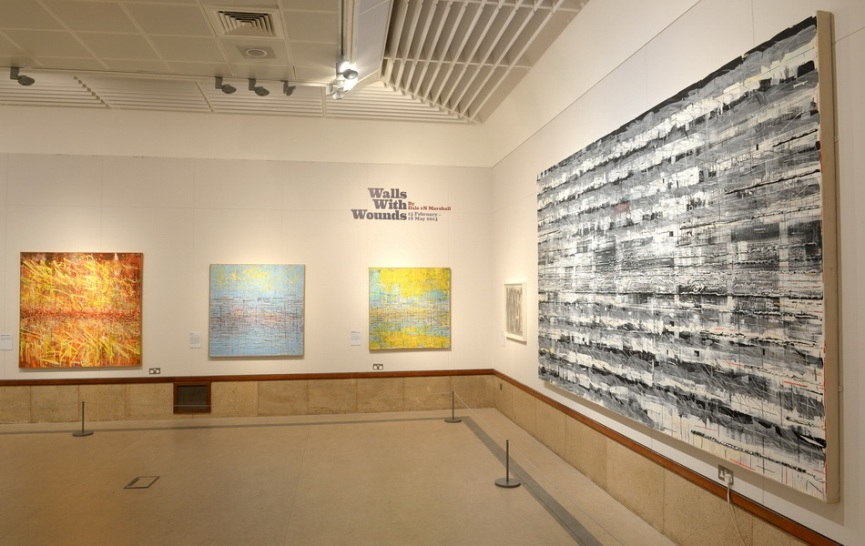 Beauty in the wound
Entitled Beauty in the Wound comes as a natural progression from the Walls with Wounds exhibition, where artist focuses, not so much on the past, but on the present and the [brighter] future, creating small color studies, monotype woodcuts, etchings and abstract canvases. By processing difficult years he left behind, Marshall acknowledges them and moves on. Commenced after a long agonizing period, his self-discovery promises fresh outlooks and recognizable, advancing control of the canvas, exhibited in controlled marks, abstract graffiti and linearity, spreading over several media. Work of Dale Marshall is becoming increasingly popular with collectors.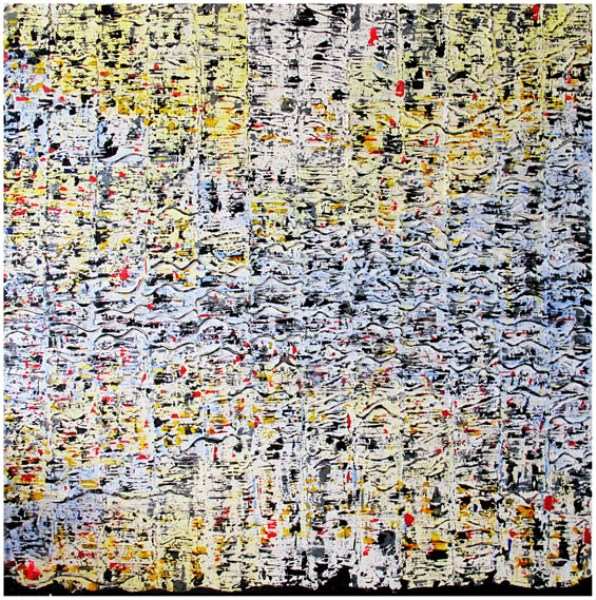 Show at Soze Gallery
This will be the second exhibition for Dale vN Marshall at Soze Gallery, but the first one at the venue's new location in West Hollywood. Opening reception is scheduled for August 23, and the show will run through September 10, 2014. Beauty in The Wound will showcase new works on paper and paintings, while artist will run a workshop with the gallery's Camp 2E charity organization.