Chinese-born street artist DALeast is easily one of the most prolific artists of our time. He weaves dark imagery with intricate detail, focusing on the simple subjects, often animals or humans. While his works appear as if they were created out of thousands of tiny metal shards, they have in fact been spray-painted onto a flat surface. The combination of fractured imagery and contrasting backgrounds imbues his works with a breath of energy and soul.
The latest body of work of the talented Chinese-born and Berlin-based artist will come to the East Coast, the first time in over five years, in a solo show at Hashimoto Contemporary. Titled Rippling Stone, the exhibition will present canvases executed in his signature fluid style, featuring sinuous creatures that leap and swirl across the plane.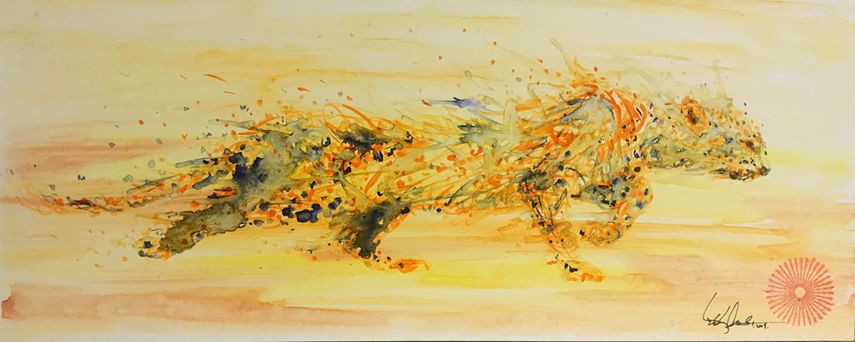 The Practice of DALeast
The fragmented style of DALeast captures his subjects' energy and grace perfectly, dominating many skylines around the world. He often uses animals as his subjects matter, built of swirling ribbons of lines. He skillfully layers the lines of his imagery, using a pop of color in the background to bring his subjects to life. This makes his subjects appear as leaping off the wall or canvas.
DALeast manages to deliver a sense of wonder with each of his pieces, allowing the viewer to visually interpret the image in many different ways. Skillfully manipulating his splintered lines to capture the movement, form, stillness or feeling of the respective subject, the artist seeks to capture its audience's emotion in every way possible.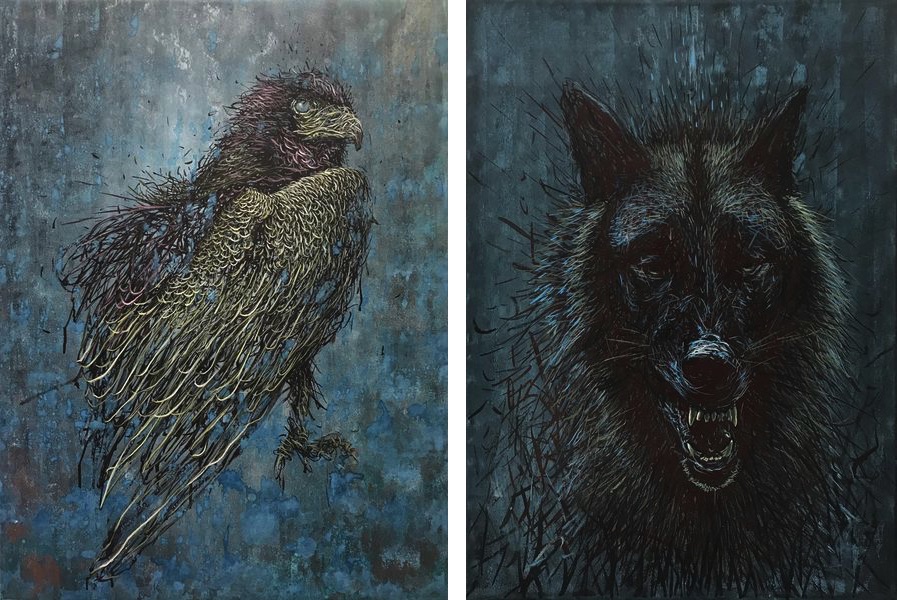 Rippling Stone
Before finally settling in Berlin, DALeast has been living nomadically and traveling the globe. These travels have directly inspired many of the works which will be on view at Hashimoto Contemporary. The exhibition will feature a selection of works on canvas, but also a series of ink and watercolor works on paper.
Works on view depict a natural progression in DALeast's process, capturing a frenetic sense of energy and portraying figures that appear to have been built up from that very energy. Talking about the series, the artist explained he had a vision of a mountain stream that travels through different regions, sometimes crashing, sometimes merging with rocks and sometimes resting still.
A falling stone causes a rippling pattern, that pattern reflects, then it becomes indistinct whether the stream or the stone is rippling. The show represents a moment, so all the work echos with this idea.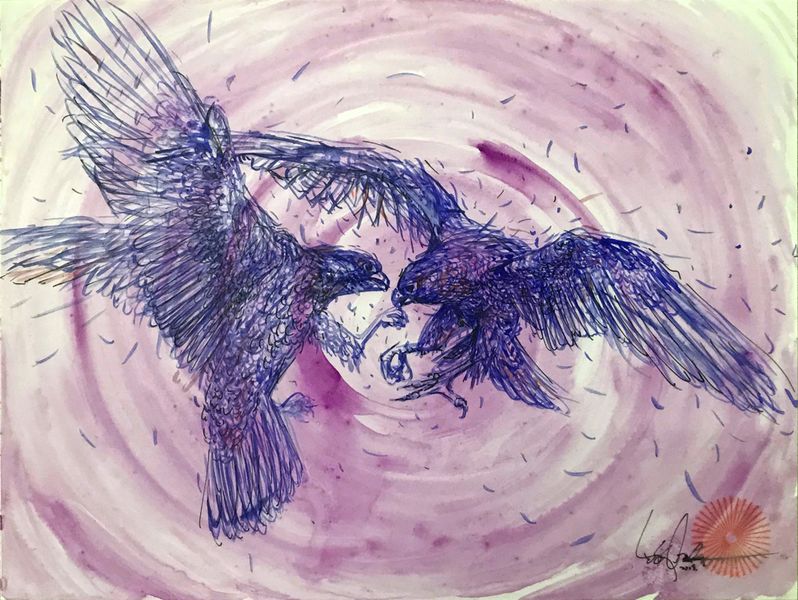 DALeast Exhibition at Hashimoto Contemporary
The exhibition Rippling Stone will be on view at Hashimoto Contemporary in New York City from November 2 until November 23, 2019.
The opening reception will be held on Saturday, November 2, from 6 to 8 p.m. In addition, Meet on Chrystie and Hashimoto Contemporary will be hosting a special artist talk with DALeast on Friday, November 1, from 6 to 8 p.m.
Featured image: DALeast - RS-SPB2, 2019; DALeast - RS-PP1, 2019; DALeast - RS-PP2, 2019. All images courtesy of Hashimoto Contemporary.