Salvador Dalí and Marcel Duchamp marked the 20th-century art, influencing generations of artists. While Duchamp changed the course of art history by challenging the very notion of what art is, Dalí ushered in a new generation of imaginative expression. These two versatile and prolific artist are usually seen as opposites in almost every aspect, yet they shared attitudes to art and life that can be seen in their respective oeuvres on many levels. For the first time in history, the exhibition at Royal Academy of Arts and The Dalí Museum will present the art of these famed artists in exclusive dialogue. Under the title Dalí / Duchamp, the exhibition will demonstrate the aesthetic, philosophical and personal links between them.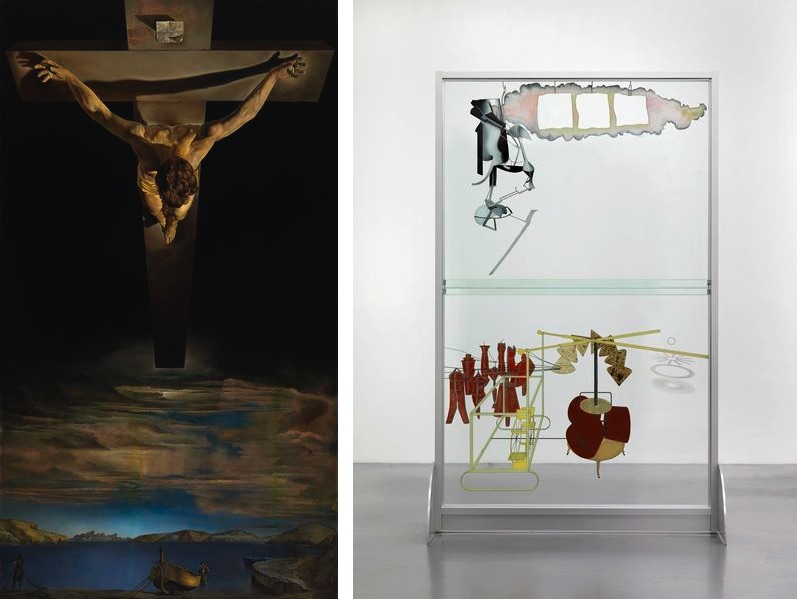 Friends and Colleagues
Taking their friendship as the starting point, the exhibition examines myriad of intersections in the practice of Salvador Dalí and Marcel Duchamp. These connections between the works of these two very different creative and intelligent minds will be brought to life through over 80 paintings, sculptures, readymades, photographs, drawings, films and archival material, sourced from pubic institutions and private collections across Europe and the US. After meeting in the early 1930s through mutual contacts in the Surrealist group, these two artists have consolidated their friendship after Duchamp's visit to the village near Dalí's home in Portlligat in 1933 and remained friends until Duchamp's death. While Dalí was the self-professed genius and showman and Duchamp was a quieter character, they recognized each other's commitment to individual freedom. They shared a number of core artistic interests, they were both pioneers in the use of found objects, and lastly, they both challenged conventional views of art and life through humor and skepticism.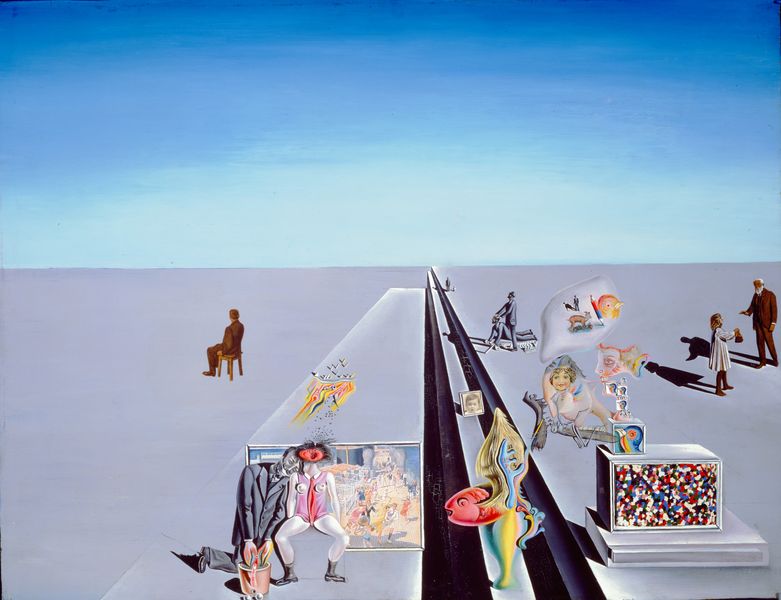 Exhibition Sections
The exhibition will be organized in three main thematic sections focusing on specific points of contact between them. The section Identities will explore their personalities and artistic identities through canvases and photographs. Highlights of this section will include Duchamp's The King and Queen Surrounded by Swift Nudes from 1912 and Dalí's The First Days of Spring from 1929. The section The Body and the Object will bring together works that focus on the theme of eroticism, treated in both figurative and abstract paintings, drawings and sculptures. It will include pieces such as Duchamp's Bicycle Wheel from 1913 and the iconic Fountain from 1917, as well as Dalí's Lobster Telephone from 1938. Lastly, the section Experimenting with Reality will show how they both responded to new ideas about time and space, energy, matter and gravity, quantum theory and atomic physics. It will include pieces such as Dalí's Christ of Saint John of the Cross from c. 1951 and Apparition of Face and Fruit Dish on a Beach from 1938 and Duchamp's The Bride Stripped Bare by Her Bachelors, Even (The Large Glass) from 1915.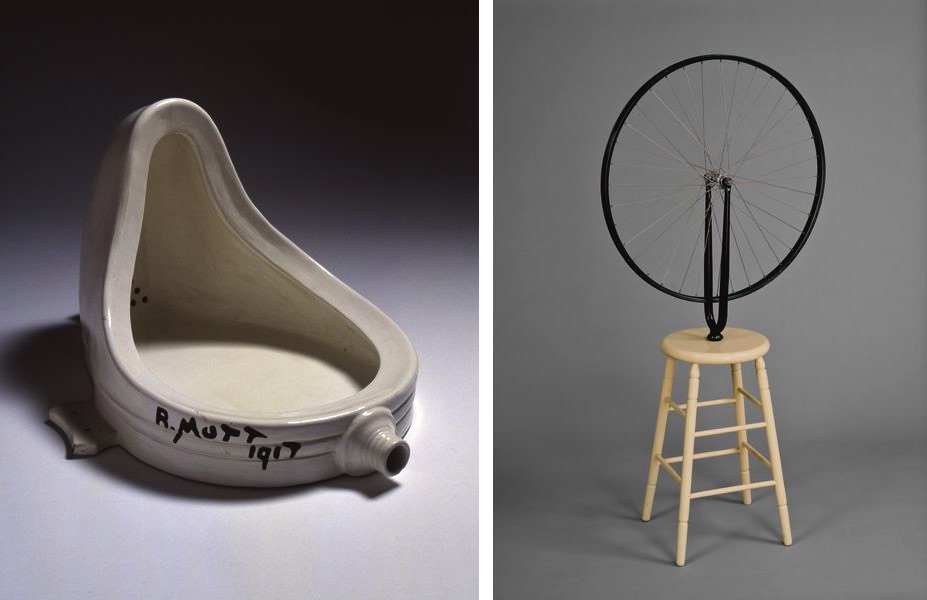 Dali and Duchamp at the Royal Academy of Arts and The Dalí Museum
The exhibition Dalí / Duchamp is curated by independent art historian Professor Dawn Ades CBE, Dr William Jeffett, Chief Curator, Exhibitions at The Dalí Museum, St Petersburg, Florida and Sarah Lea, Curator, Royal Academy of Arts. It has been organized by the Royal Academy of Arts, London, and The Dalí Museum, St Petersburg, Florida, in collaboration with the Gala-Salvador Dalí Foundation and the Association Marcel Duchamp. The exhibition will be on view at Royal Academy of Arts in London at Galleries 1, 2 and the Weston Rooms in Burlington House from October 7th, 2017 until January 3rd, 2018 and at The Dalí Museum in St. Petersburg in Florida from February 5th until May 27th, 2018. The show will be accompanied by a fully illustrated book by the co-curators Dawn Ades and William Jeffett, with contributions by Ed Ruscha, Cécile Debray, Gavin Parkinson, Pilar Parcerisas, Michael R. Taylor, Montse Aguer Teixidor and Carme Ruiz González.
Featured image: Salvador Dalí and Edward James - Lobster Telephone (red), 1938. Telephone, steel, plaster, rubber, resin and paper, 18 x 30.5 x 12.5 cm. Photo: West Dean College, part of Edward James Foundation / © Salvador Dalí, Fundació Gala-Salvador Dalí, DACS 2017; Marcel Duchamp, The King and Queen Surrounded by Swift Nudes (verso with Paradise- Adam and Eve), 1912. Oil on canvas, 126.4 x 140.3 cm. Philadelphia Museum of Art. © Succession Marcel Duchamp: ADAGP, Paris and DACS, London 2017. All images courtesy of RA.