Surrealism was the art movement formed in the 1930s by a group of Parisian intellectuals led by André Breton. It sprawled throughout the world leaving a fascinating legacy with an array of artists, writers, filmmakers and thinkers who explored dreams, the subconscious and the automatic writing.
The most prolific figure whose entire oeuvre developed upon the Surrealist influences was Salvador Dalí. Known for his impressive paintings, sculptures, furniture design, and, of course, his eccentric persona, the artist always searched for new challenges to express himself regardless of conventions, genres or any other restrictions.
A part of Dalí's early production that reflects his innovation and skillfulness are the sketchbooks he made back in the 1930s. This rich selection unravels the birth of recurrent motifs and the artist's process in general, and it now will be displayed at Omer Tiroche Gallery.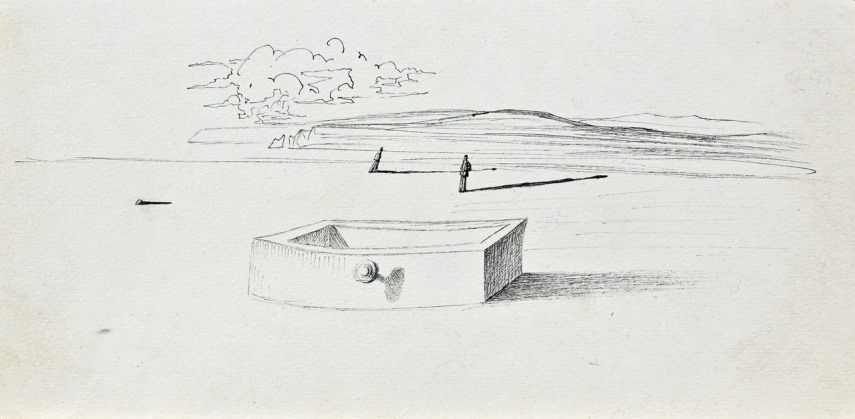 The Exhibition Context
The upcoming exhibition tends to revisit the most important decade of Salvador Dalí's career by dissecting the initial impulses of his signature imagery found on his memorable paintings, spanning from Freudian drawers and crutches juxtaposed against desert-like landscapes inspired by his native Cadaqués to his melting clocks and voluptuous Mae West lips sofa.
To understand better this part of his production, it is mandatory to mention two events that happened during 1929 - Dalí met his lifelong muse and future wife Gala, and received acknowledgment for his work from Surrealist boss André Breton himself. Becoming a member of the Surrealist group meant a lot to him, and although he was expelled from it in 1934 (for his political ambiguity), Dalí continued exploring dream-like imagery.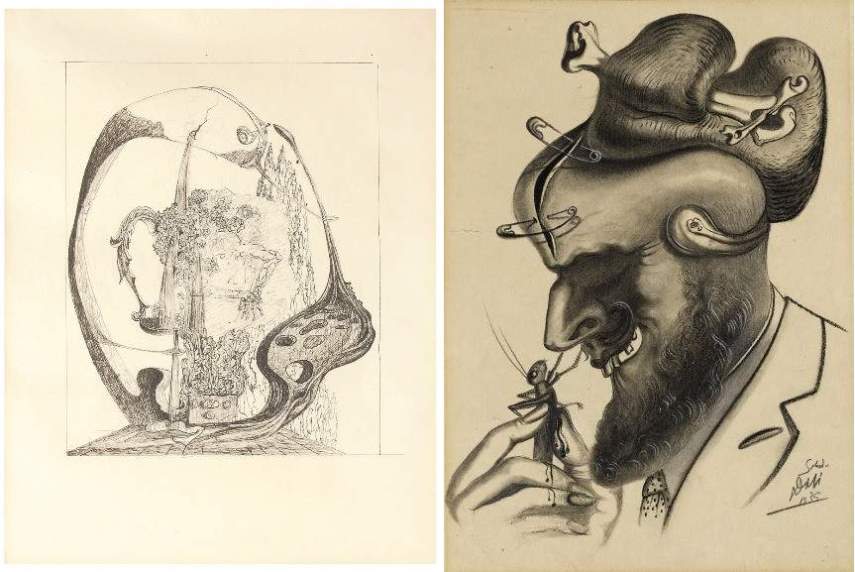 The Sketches
During the early 1930s, the artist developed his primary technique called the Paranoiac-Critical Method, implying the other kind of perception where figures and objects appear as one thing that changes into something unknown and unrelated (swans transformed into elephants or rock formations doubled up as faces). The method was used for the production of his scenography and costume designs and was very appreciated by Breton.
This exhibition will feature four sets of sketchbooks made between 1930 and 1939 and is the result of several years-long research based on assembling sketches from different collections. They include preparatory studies for some of Dalí's best-known paintings such as Portrait of Vicomtesse de Noailles (1932), Phantom Cart (1933) and The Burning Giraffe (1937). The other sketches depict themes that appear years later such as Untitled (Woman with a Pole) (c.1930) that Dalí revisited in Queen Salomé from 1937.
The visitors will also have a chance to see drawings featuring themes that Dalí often returned to after painting them. For instance, his melting clock and the landscape of Cadaqués present in Jeune fille au cerceau et montre molle (1932) are quite similar to those present on the iconic painting paintings, The Persistence of Memory, painted only one year earlier.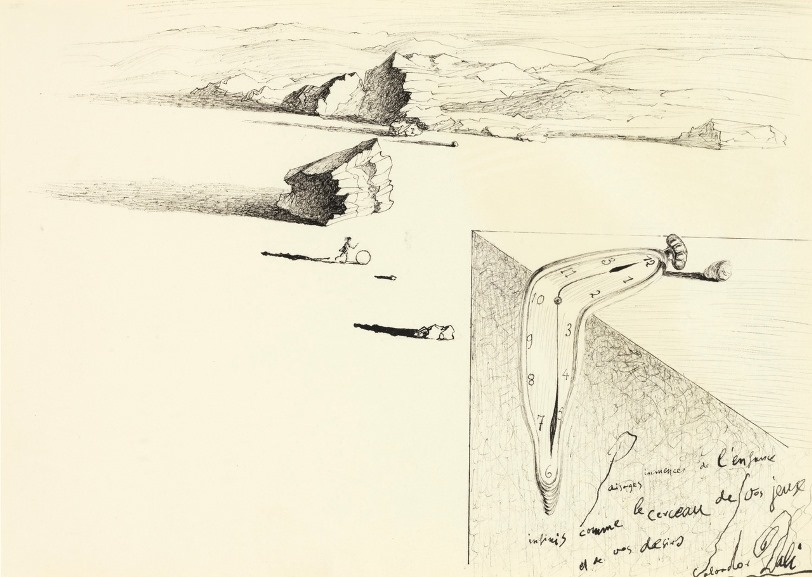 Dalí Sketchbooks from the 1930s at Omer Tiroche Gallery
After the short description of the individual works, the upcoming exhibition will surely contribute to a better understanding of Dalí's development and his unprecedented skillfulness that was deeply rooted in his admiration for historical painting, as well as his obsession with the world of dreams.
Dalí: Sketchbooks from the 1930s will be on display at Omer Tiroche Gallery in London from February 7 until April 30, 2020.
Featured images: Dalí: Sketchbooks from the 1930s - Installation views. All images courtesy of Omer Tiroche Gallery.