One of the biggest art fairs in the South and Central parts of the United States – Dallas Art Fair – is about to start soon. This year, the art fair celebrates its eighth edition, and as Dallas Art Fair Co-Founder, Chris Byrne says: Each year, the Dallas Art Fair has presented an increasingly diverse roster. Byrne adds: This continues in 2016 with the participation of galleries from Dubai, Belgium, and Colombia. With such expansion, the fair's growth and dynamism enter a new chapter, further solidifying Dallas' position as an art hub.
More than 42,000 guests have attended the Dallas Art Fair since 2009. Located at the Fashion Industry Gallery – adjacent to the Dallas Museum of Art in Dallas' dynamic downtown Arts District – the 2016 Dallas Art Fair will feature over 90 prominent national and international art dealers and galleries exhibiting painting, sculpture, works on paper, photography, video, and installation by modern and contemporary artists.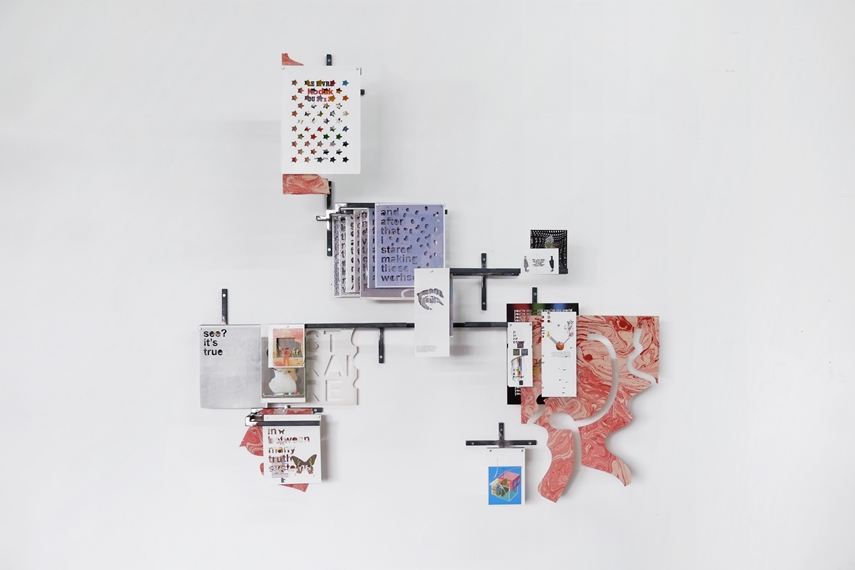 The Dallas Art Fair 2016 Exhibitors and Widewalls Highlights
The Dallas Art Fair returns with 96 galleries from 17 different countries. With the eighth installment of the fair come 39 new participants, 19 of whom are international.
We could mention a few galleries whose booths you should visit. Lawrie Shabibi's (Dubai) first participation at the Dallas Art Fair features a booth presentation of four artists - Farhad Ahrarnia, Asad Faulwell, Nadia Kaabi-Linke and Nabil Nahas. The booth features multilayered, thought-provoking and beautiful works that will challenge ideas of the exotic. Also, be sure to visit the booths of David Kordansky Gallery from Los Angeles, De Buck Gallery from New York, Galeria Perrotin from Paris and New York, Harlan Levey Gallery from Brussels, LISABIRD Contemporary from Vienna, Massimo De Carlo from London, Ronchini Gallery from London, and many others.
Dallas Arts Week and Solo Exhibitions
Dallas Art Fair co-founder John Sughrue said that: We are excited to once again be partnering to raise funds for the Dallas Museum of Art, the Dallas Contemporary, and the Nasher Sculpture Center. He also added that the mayor has again officially decreed this Dallas Arts Week, bringing light to some of the city's principal art organizations with a sharp series of exhibition openings and arts-related events.
With Dallas Arts Week comes a magnetic succession of programming: a solo exhibition featuring the work of Irving Penn will open at the Dallas Museum of Art, Karl Holmqvist will open at the Power Station, both Ann Veronica Janssens and Mai-Thu Perret's solo exhibitions will be on view at the Nasher Sculpture Center, the Dallas Contemporary will celebrate the openings of Dan Colen, Helmut Lang, and Paola Pivi, and the Goss-Michael Foundation will open an exhibition featuring the work of Paula Crown.
The Location of the Dallas Art Fair 2016 Main Venue
Practical Information
The Dallas Art Fair 2016 will last from April 14 until April 17, 2016 at the Fashion Industry Gallery (F.I.G.), Dallas (1807 Ross Avenue, Dallas, TX 75201). Dallas Art Fair Collector Preview is scheduled for Thursday, April 14, 11am – 2pm (Patron Pass), while Dallas Art Fair Preview Gala is scheduled for Thursday, April 14, 6pm – 7pm (Patron Pass) and 7pm – 10pm (Preview Gala Ticket).
For more information on tickets and the Dallas Art Fair 2016, please visit the official website of the art fair.
Featured Images: Dallas Art Fair. Photographer: Kelly Taub/BFA; Quayola - Pleasant Places, detail, 2015. Single channel, 4K landscape video, 4K media player. Screen size variable.28 min, loop.Edition 4 of 6. Courtesy bitforms gallery, New York. Photo Quayola. All Images courtesy of Dallas Art Fair.