The art of Damien Hirst, one of the most prominent artists on the contemporary scene, will be presented in a survey at Gary Tatintsian Gallery soon. He has been focusing his artistic expedition trough the vastness of the fundamental human inquiries, such as death, life and the process of creation, ever since his grand entrance on the art scene in the 1990s, with the work A Thousand Years (1990) which was immediately recognized and bought by Charles Saatchi, helping the young British artist gain world reputation immediately. Known for placing Duchampian intellectuality as a thematical center of his works, but also referring to works by Francis Bacon trough a brutal corporeity of form, Damien Hirst continues being one of the most influential and successful artists on the scene today.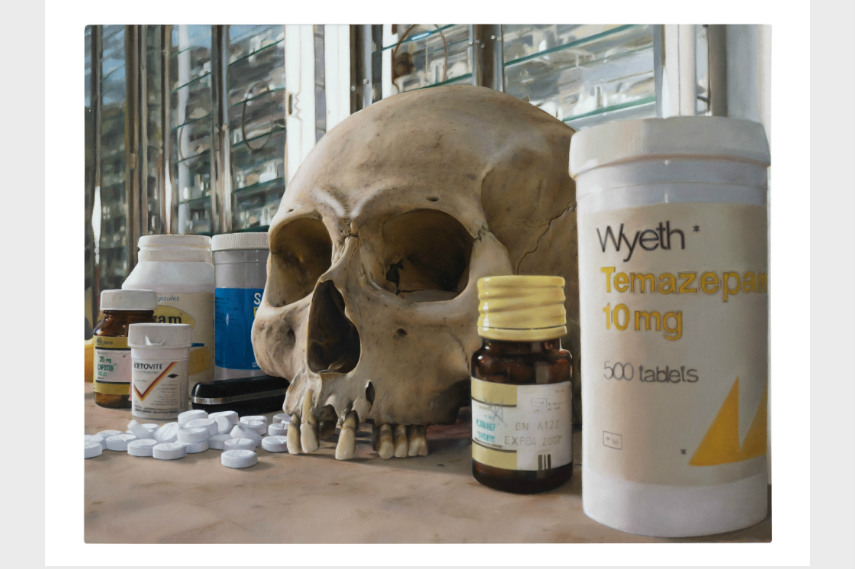 Hirst's Transcending of Time and Answers
Questions which move Damien Hirst's creational drive could be sublimed trough the title of Gauguin's famous painting Where Do We Come From? What Are We? Where Are We Going? from 1898, showing a continuity of a never-ending, most basic human investigation that occupies the minds of all generations throughout art history, philosophy, life. Hirst becomes an integrating force between the traditional culture of depth and foundations, and the superficiality of a post-modern society by creating works that are highly philosophical, but by using images, style and materials which necessarily belong to this time and lifestyle. This British artist's frequent use of skulls – symbols which appear constantly trough the history of art, but symbols which never gain a definite meaning – keep raising unanswerable questions which make us both face and transcend the fear of human mortality.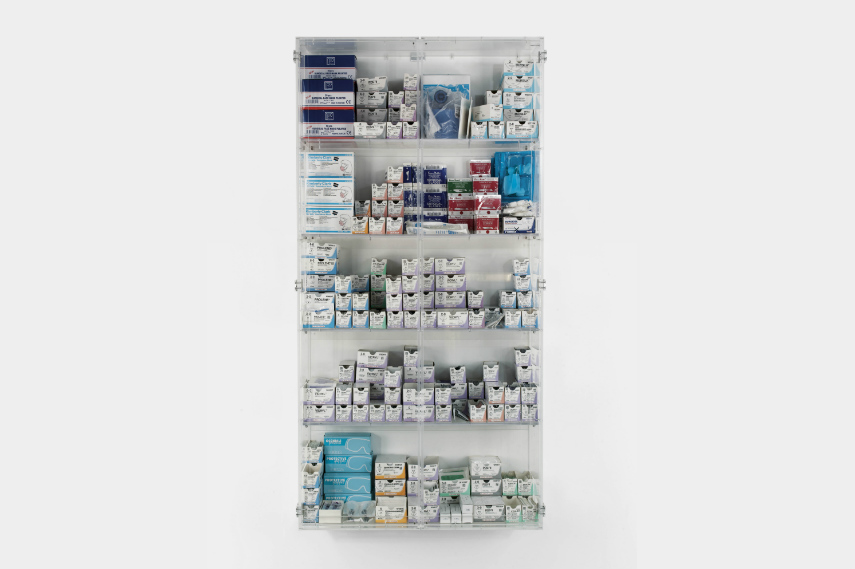 The Harmonical Chaos of Colour Chords in Hirst Paintings
Ever since the appearance of his spot-paintings in the mid-1980s, Damien has been known for controversial experimenting with the use of color in his work by trying to interwine harmony with chaos, apparent order of shapes with an underlying unease caused by the lack of colour repetition. In his later works and paintings, such as The Rose Window, Hirst plays again with a known art-historical motif – replicating the the medieval rose on the Durham Cathedral, but recreating the stained- glass window effect by using mettalic paint on canvas and colored butterfly wings, symbols of fragility of the soul and beauty of life.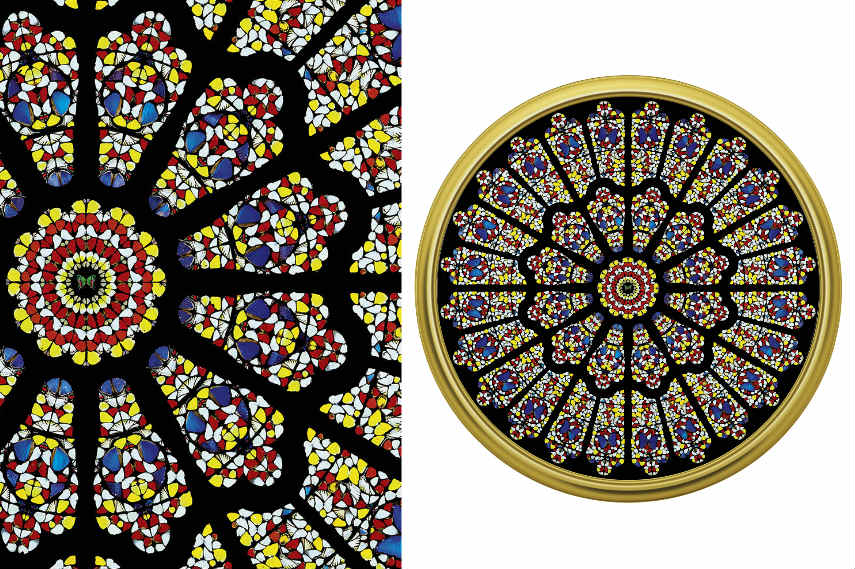 Damien Hirst Art at Gary Tatintsian Gallery
Fluent both in emotional depth and intellectual playfulness, a survey of Damien Hirst art will be on preview at Gary Tatintsian Gallery on March 30th, and will be open to public from March 31st until June 1, 2017. Do not miss this opportunity to deeply explore the meanings, ideas and motifs behind years of innovative work by one of the leading and most prominent contemporary artists of the present time.
Featured images: Damien Hirst - Claustrophobia/Agoraphobia Dyptich Detail, 2008, Damien Hirst - Claustrophobia/Agoraphobia Diptych, 2008. All works Courtesy Gary Tatintsian Gallery and artist studio.