When the young generation of artists emerged on the British contemporary art scene in the late 1980s, nobody knew that the proponents of the same would later become some of the most successful artists in the world. Although quite loose, the group later described simply as the Young British Artists was characterized by a distinctly new approach to art-making, and the figure who gained most recognition for the innovation and outstanding publicity is no other than Damien Hirst.
Best known for his formaldehyde animals sculptures, dot paintings and skulls, this artist made the best of himself while investigating different phenomena such as religion, popular culture, and human behavior.
Currently on display at Newport Street Gallery in London is his solo exhibition entirely focused on Hirst's early production made during his student days in the 1980s to 1990s when he became Britain's most accomplished contemporary artist.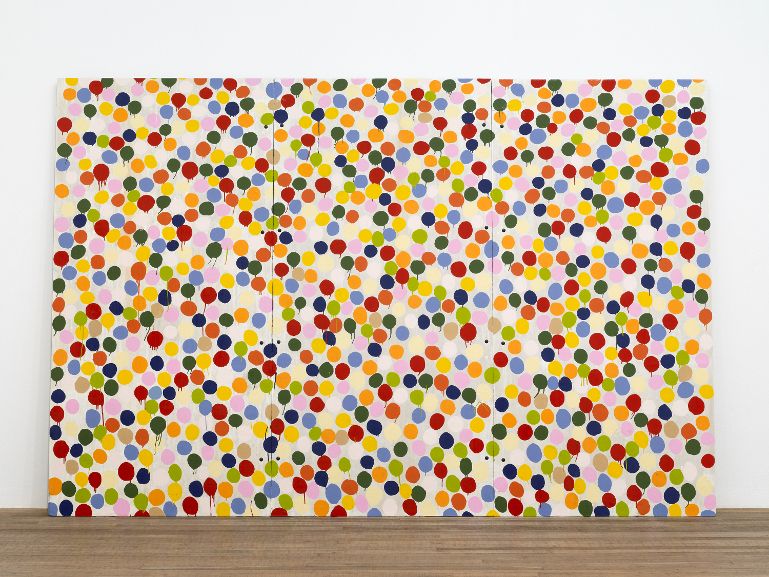 Tracing Hirst's Artistic Trajectory
Damien Hirst came to prominence after the group exhibition Frieze organized by himself during his second year at Goldsmiths. Throughout the years his popularity grew to such an extent that Hirst eventually became one of the best-selling artists in the world.
The selection of works present in this exhibition underlines the first decade of his oeuvre and perfectly illustrates Hirst's famous saying:
Art's about life and it can't really be about anything else. There isn't anything else.
The Works
The current exhibition includes some of his most celebrated series from the mentioned period, including the Spot Paintings that eventually became one of Hirst's best-known series. Infused by the artist's discovery of minimal and conceptual art during his studies, the examples of the explorations of pure color as the leading principle for artwork such as 7 Pans (1987) and Pink Boxes (1988) are displayed.
The visitors have a unique chance to see the pieces never seen before like Up, Up and Away (1997), an object featuring three ducks suspended in formaldehyde; Waster (1997), a vitrine filled with medical waste; Art's About Life, the Art World is About Money (1998), a framed an auction house scene; Prototype for Infinity (1998), a large-scale pill cabinet, as well as a selection of Hirst's first collages of found objects made during the mid-1980s.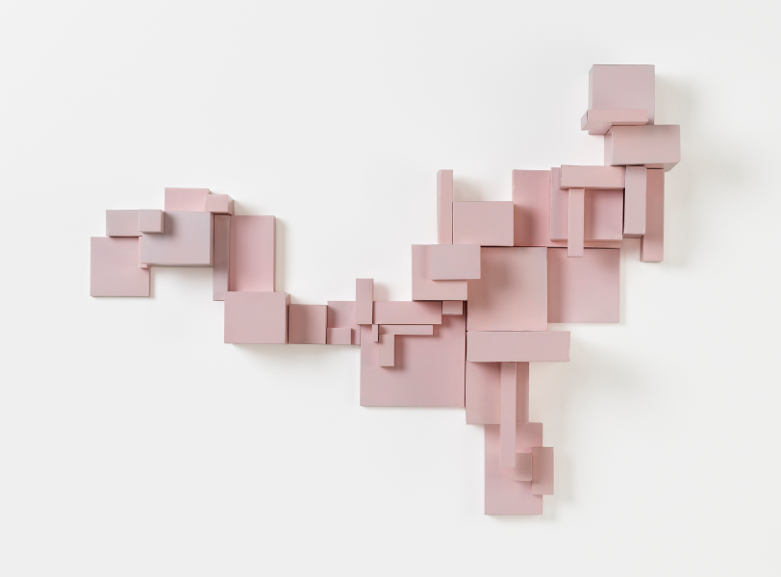 Damien Hirst at Newport Street Gallery
The current exhibition is accompanied by a fully illustrated catalog, as it revisits the initial creative impulses of Hirst's several-decades-long career.
End of a Century will be on display at Newport Street Gallery in London until 7 March 2021.
Featured image: Damien Hirst - Clear Solutions to 20th Century Problems, 1993. Photographed by Prudence Cuming Associates © Damien Hirst and Science Ltd. All rights reserved, DACS 2020; Two Similar Swimming Forms in Infinite Flight (Broken), 1993. Photographed by Prudence Cuming Associates © Damien Hirst and Science Ltd. All rights reserved, DACS 2020.