Damien Hirst and HENI Leviathan, an online marketplace for contemporary art, released a new series of print editions titled The Virtues, selling them for a record-breaking $22,443,000.
During what is believed to be the most successful print drop ever, the artworks were only available for purchase for six days, limiting the final edition numbers by time and demand. At the same time, this was the first time both Hirst and HENI Leviathan accepted Cryptocurrency - Bitcoin (BTC) or Ether (ETH).
Another first was HENI Leviathan offering storage to customers of their purchased editions in the HENI Vault which is bonded fine art storage in the UK.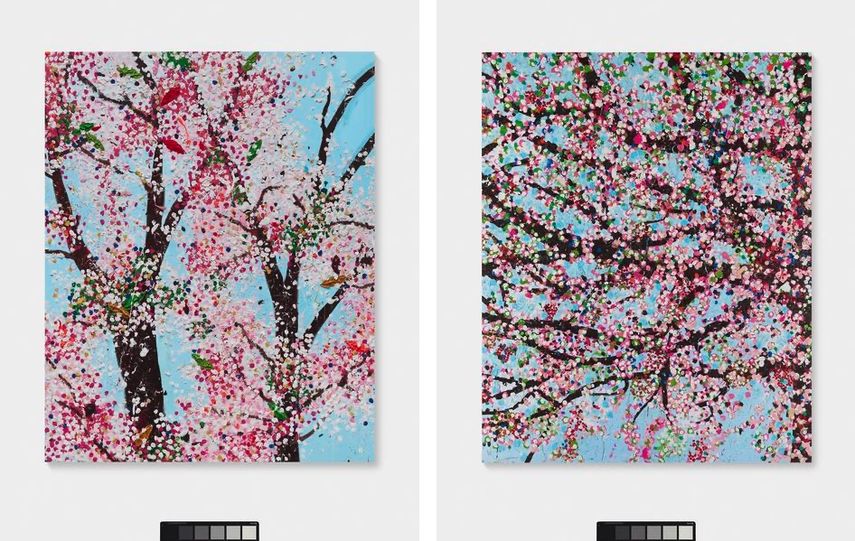 The Virtues
The Virtues by Damien Hirst is a set of eight cherry blossom prints, each titled after one of the Eight Virtues of Bushidō according to Nitobe Inazō: Justice, Courage, Mercy, Politeness, Honesty, Honour, Loyalty and Control.
Referencing Impressionism, Pointillism, and Action Painting, the Cherry Blossoms are about the spontaneous joy of spring. The artist himself said these works are about "beauty and life and death."
They're extreme – there's something hopeful yet hopeless about them. They're art but taken from nature. They're about desire and how we process love and why we need it, but also these prints are about the momentary, the insane transience of beauty – a tree in full crazy blossom against a clear blue sky.
A total of 7,481 prints were sold, each priced at $3,000 excluding VAT, to approximately 4,000 customers from 67 countries.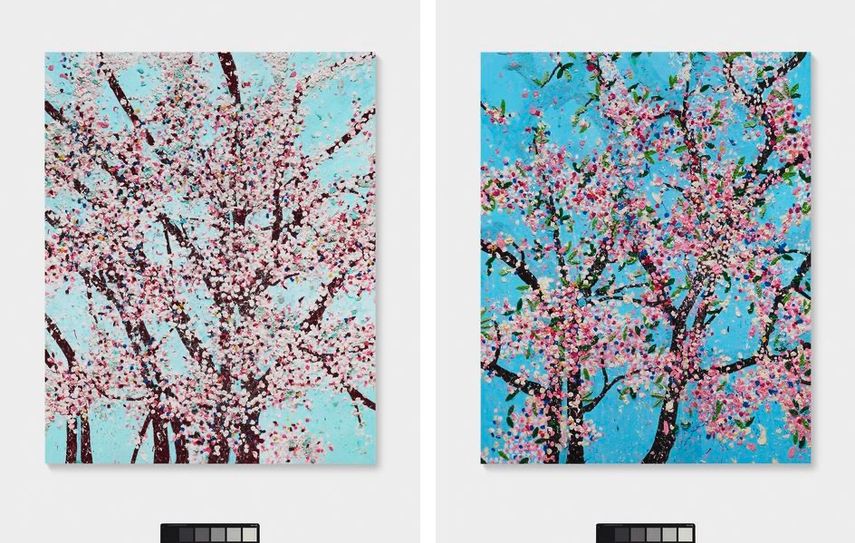 Jumping on the NFTs Bandwagon
Accepting cryptocurrency seems like an unusual gesture for a blue-chip artist like Hirst. Indeed, few artists of his stature have taken advantage of cryptocurrency. However, Hirst, who has always had an unapologetically commercial approach to art, is planning to jump on the NFT bandwagon, the speculative market for non-fungible tokens which has exploded over the past year.
As the artist explained, he has been working on a secret project for the past five years that "explores and challenges the concept of value through money and art."
For the past 3 years the project has been expanding into the blockchain and NFTs. I have been working on this project closely with HENI, who have partnered with the leading tech company in the crypto world.
As he explained, the series is titled The Currency and it is comprised of 10,000 original works of art on paper, which also exist as NFTs and a related cryptocurrency.
The whole project is an artwork, and anyone who buys The Currency will participate in this work, it's not just about owning it. It is the most exciting project I have ever worked on by far.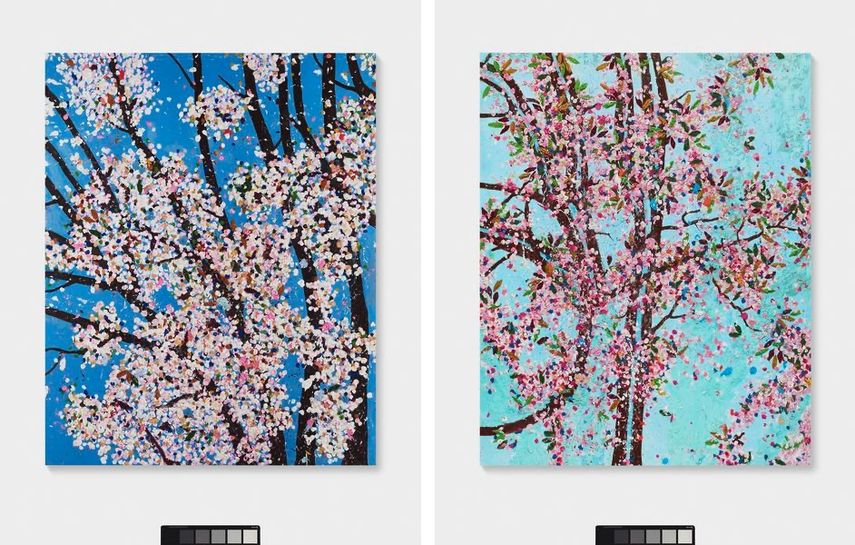 About HENI Leviathan
Headquartered in Soho, London, HENI Leviathan is an international art services business working with leading artists and estates across publishing, print-making, digital, film and art research.
Joe Hage, the founder and owner of HENI, said that "digital art is an increasingly important medium for many artists and combining it with the blockchain, through NFTs, is an obvious development; allowing transparency and clear proof of ownership. HENI is planning some exciting NFT projects to be announced very soon."
Featured image: Damien Hirst - H9 - 1 Justice (details), 2021. Photographed by Prudence Cuming Associates © Damien Hirst. All rights reserved, DACS 2021.