Built in the 18th century for Britain's first prime minister, Sir Robert Walpole, Houghton Hall in Norfolk remains one of England's finest Palladian mansions, once housing one of the world's greatest art collections.
The spectacular gilded state rooms of this lavish 18th-century mansion will soon be taken over by Damien Hirst, who will present a new series of his long-running spot paintings.
Alongside approximately 50 recent paintings, the exhibition titled Damien Hirst at Houghton Hall: Colour Space Paintings and Outdoor Sculptures will also include a number of the artist's most celebrated sculptures which will be installed throughout the house and gardens.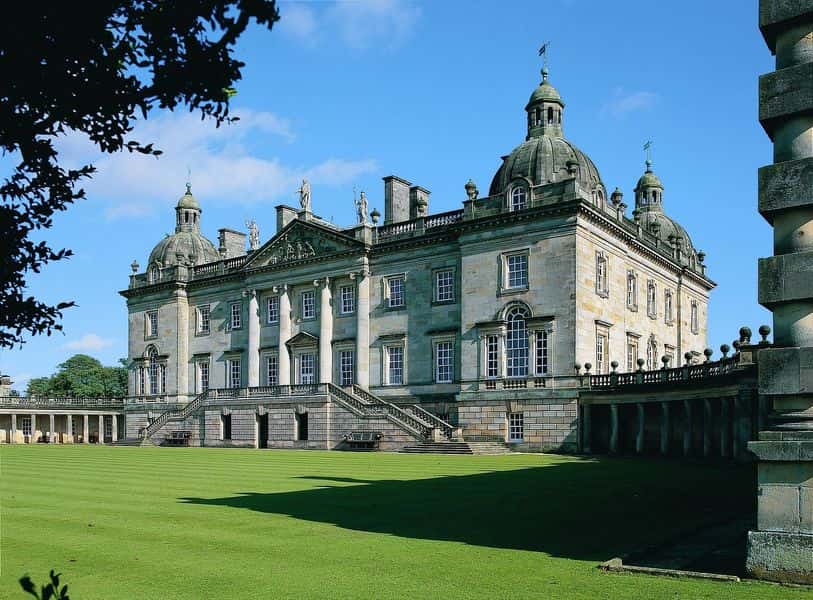 The Colour Space Paintings
Now exhibited for the first time in public, The Colour Space paintings are a development of Damien Hirst's iconic Spot Paintings regarded as the artist's most recognized works. Dating from 1986 to 2011, Spot Paintings series contains over 1000 geometrically relentless works that leap beyond their own dimension.
Conceived as the endless series and produced factory style by the artist's team of assistants, Spot Paintings use the logic of a machine, while the Colour Space paintings are conceived as a finite series with rigorous rules and are looser and more organic in appearance, allowing for evidence of the human hand.
As Ann Gallagher, Director of Collections, British Art, Tate explains, the series encompasses "a midpoint between the systematic and the painterly, the rational and the expressive in his work".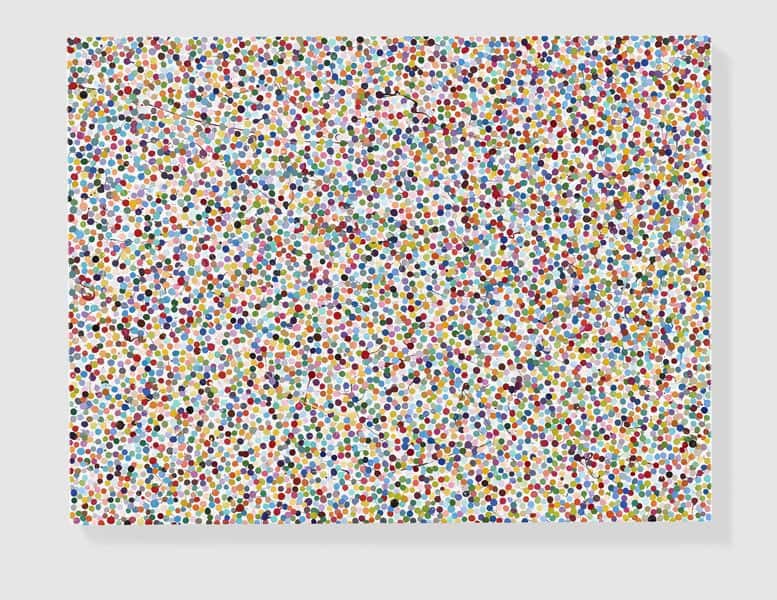 Transforming the Lavish 18th-Century Mansion
Alongside Colour Paintings, the exhibition will present some of the artist's most famous and visually arresting sculptures. Among six sculptures that will be installed outdoors in the park is the celebrated Virgin Mother from 2005-06, that was previously installed on Hoxton Square in 2003 and outside the Royal West of England Academy of Art in Bristol in 2011.
Three sculptures that will be installed in the house are Saint Bartholomew, Exquisite Pain from 2006 in the Entrance Hall and two smaller kinetic sculptures from the "levitation" series in the celebrated Stone Hall.
As Lord Cholmondeley, owner of Houghton explained, this is "perhaps the first time that Hirst has shown a significant body of work in a formal country house setting". Replacing Old Masters paintings at the mansion and being displayed like they are Old Master paintings, Hirst's works will completely transform William Kent's gilded interiors.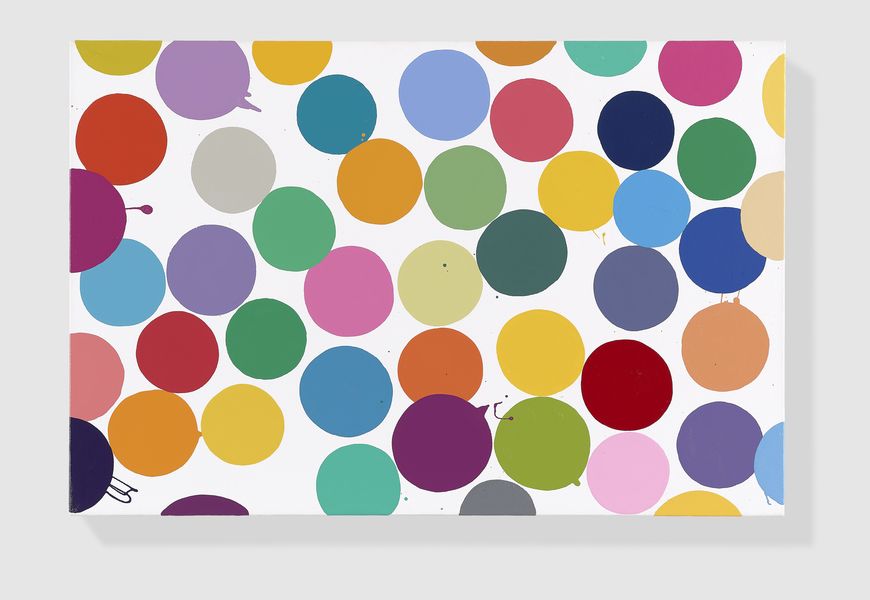 Damien Hirst Art Exhibition at Houghton Hall
Curated by Mario Codognato, the exhibition Damien Hirst at Houghton Hall: Colour Space Paintings and Outdoor Sculptures will be on view at Houghton Hall in Norfolk, England from March 25th until July 15th, 2018.
The show will coincide with the publication of Colour Space, published by HENI Publishing, the first volume in a new landmark series of books, Damien Hirst: The Complete Works. An ongoing publishing event, each volume will take a practice of Hirst's as its focus. The is also part of the visual arts programme of Norfolk & Norwich Festival 2018.
Featured images: Damien Hirst, via ideat.thegoodhub.com. Other images © Damien Hirst and Science Ltd. All rights reserved, DACS 2017