The cult of celebrity is alive and well today as it ever was, following up on common people's obsessions with the events in the lives of those not-so-common. Where do they shop? Who are they friends with? What do they wear? And eat? This last thing was the topic in the art of photographer Dan Bannino, an Italian-born artist living abroad and translating ideas into images, by his own admission. In one of his most successful projects, he managed to mix popular culture and Old Masters, bringing celebrity diets on a level we've never seen before - giving us a fresh look at the eating habits of the likes of Gwyneth Paltrow, Beyoncé, Usain Bolt and Jackie Kennedy, among others.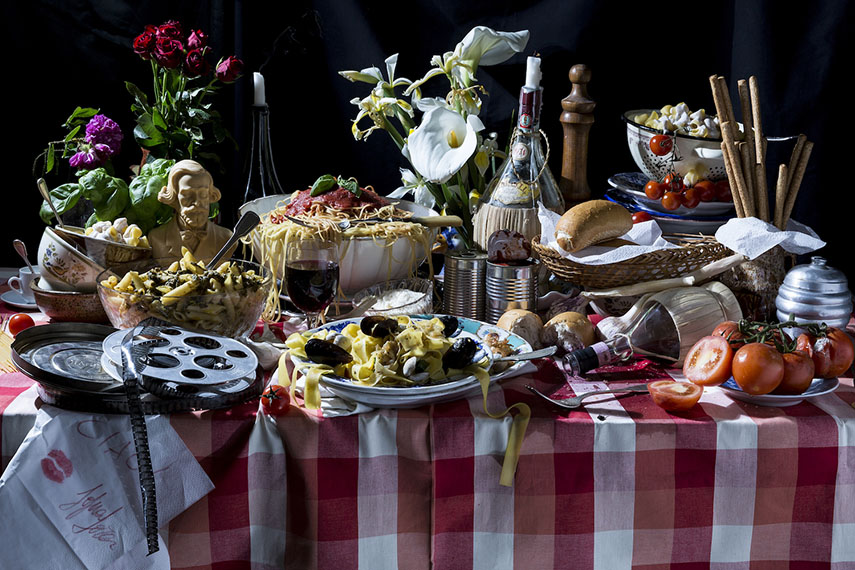 Dan Bannino - Still Diets
"'Still Diets' is a photo-project started in 2014, documenting the strange eating habits of famous personalities and celebrities. Yesterday as today, the subjects and the story portrayed with these photos are in vogue as never before. The incredible work produced by the Old Masters of painting, especially Caravaggio. The importance of lights in every rim of the virtual canvas is a fundamental element of the composition. Lit from above, each still life gains a dramatic, painterly feel, further transforming the banality of the food items into relics of eccentricity. Partially eaten food, often falling off the plates and even the table, gives a sense of reality to the images, as if Lady Gaga had, in fact, just sat down to eat her strict diet of baby food earlier that day. During the developing process, another substantial inspiration came from the artworks of Dutch's artist from the Gold Age, researching and studying those elements as symbols of vanity, somehow connected to our everyday life. The result is a mash-up of old and new, baroque and modern, showing how this weirdness hasn't changed throughout the centuries."
Scroll down for more artworks from Dan Bannino's Still Diets!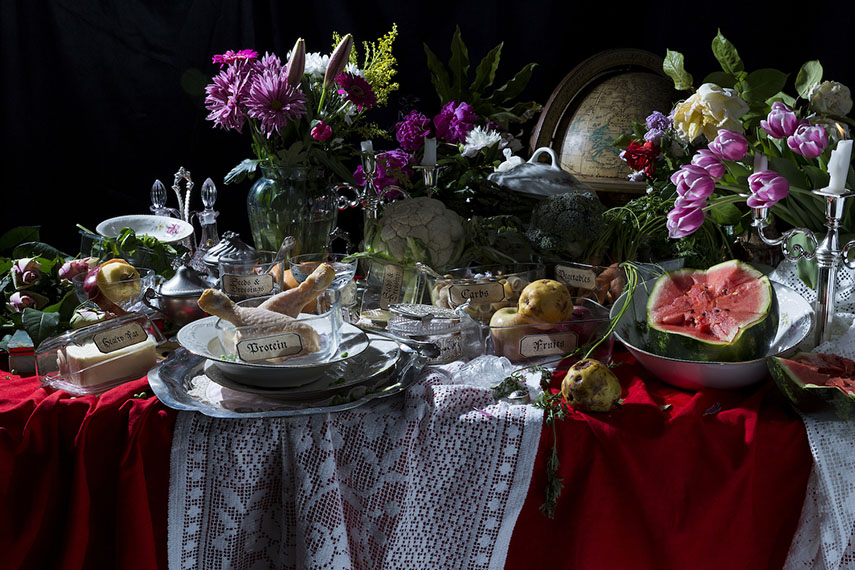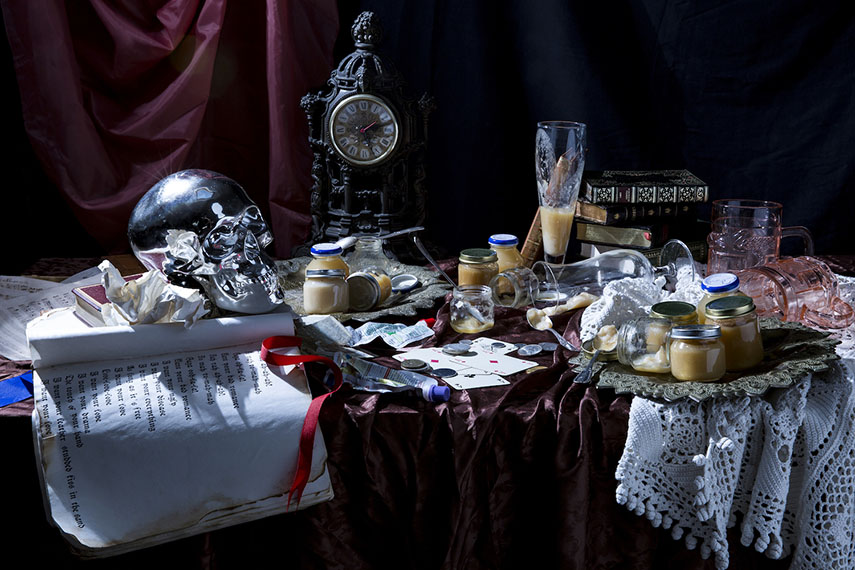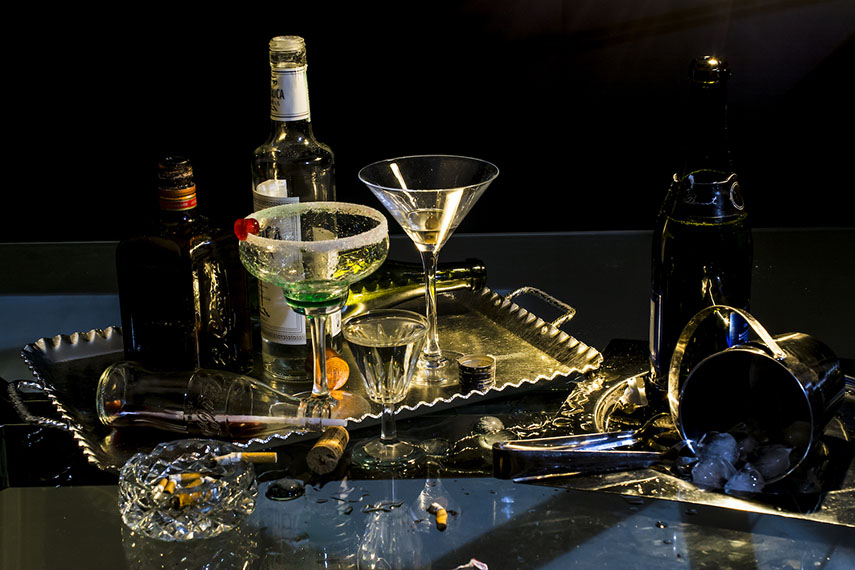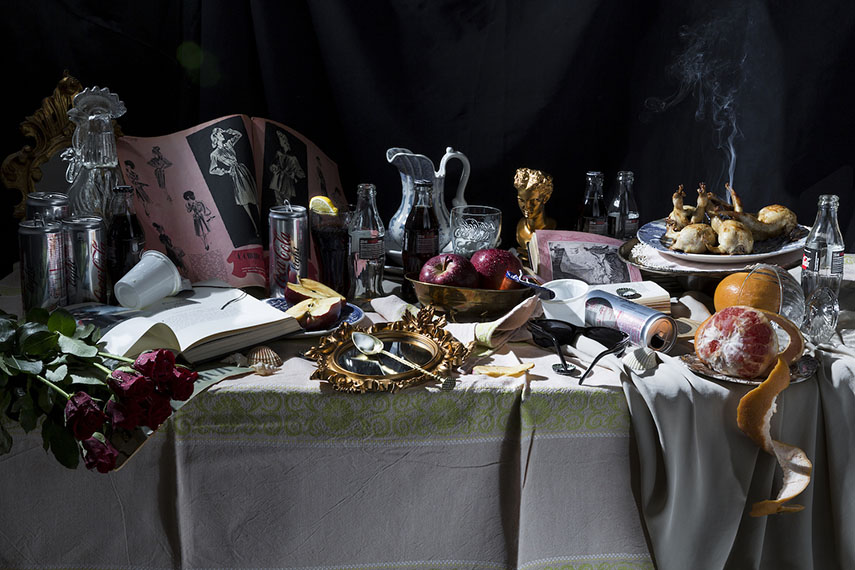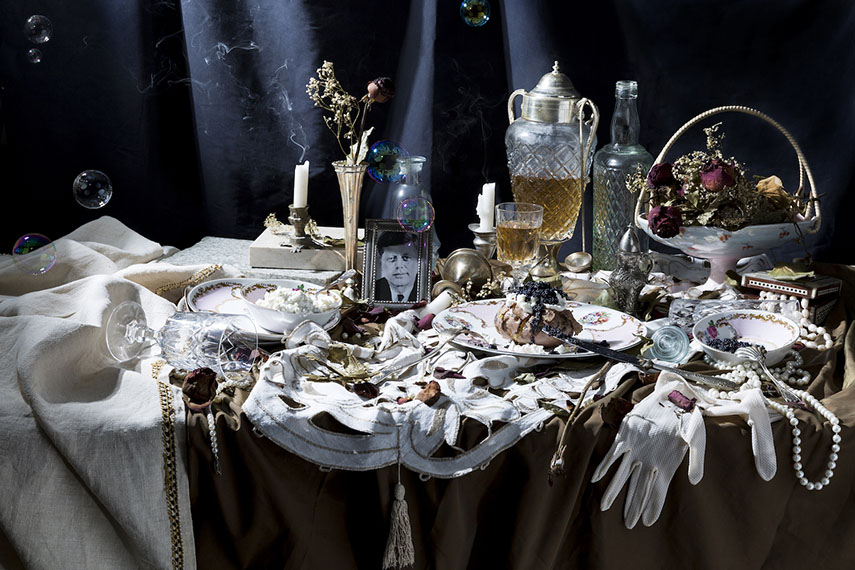 Featured images: Dan Bannino - Usain Bolt, Chicken McNuggets Diet; Matthew McConaughey, Protein Diet; Mariah Carey; King Henry VIII, Banquet Diet. All images courtesy the artist.