Dan Witz is a true legend. A heavyweight and one of the pioneers of the Street Art movement, he has been embellishing the urban spaces with birds, boats or characters appearing behind railings since the 1980s. The work of this multi-faceted artist today spans the realms of public art, graffiti, and fine-art painting. Among his most renown works are his small trompe-l'oeil works called "hoodies", wheat pasted artworks which first popped up all over New Yorks Lower East Side neighborhood during the 1990s.
Using all the resources of the oil painting, the artist combines his urban references stemming from his experience of the street and 1980s punk scene with some classical culture. He is famous for remarkably realistic paintings of mosh pits, depicting people in war-like motion. Working from photographs he takes at live events, Witz employs artistic techniques that date back to the old masters, rendering scenes of the most magnificent clarity and depth. Capturing the audience in moments of violent motion, he reveals an underlying sense of euphoria and unification shared amidst the crowd.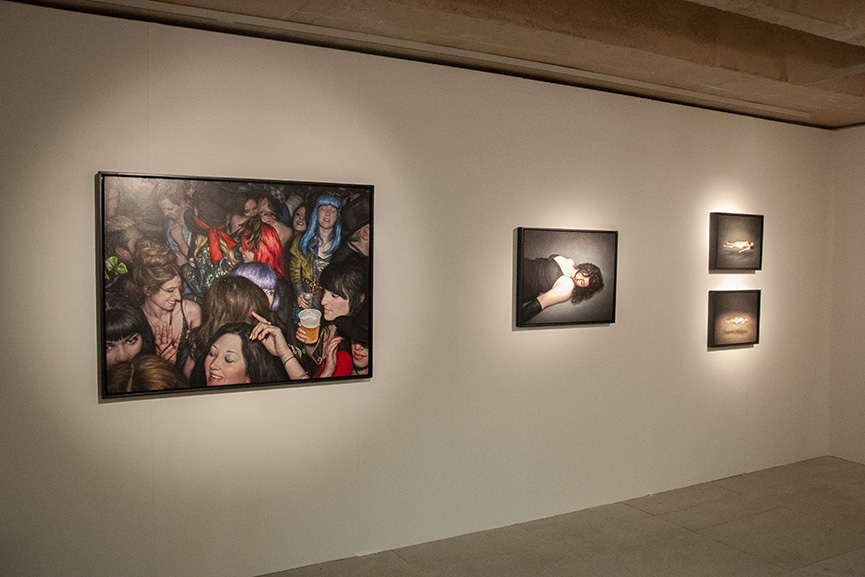 Dan Witz at Urvanity
At Urvanity Art 2019, the public has a chance to see a solo show by Dan Witz featuring his large-scale Mosh Pit paintings and single portraits. Rendered with stunning realism, these images reveal surprising intimacy and vulnerability. An artist who never ceases to amaze, he continues to bring an intimate understanding of the human condition, often at its most primordial.
Widewalls had the honor of sitting down with Dan to talk about his solo show at Urvanity Art and his practice in general. In a podcast below, Dan talks about the body of work on view at the fair, the ideas behind his Mosh Pit paintings, his remarkable working technique, his multiple interests and the evolution and transformation of Street Art.
For more Widewalls podcasts with the world's top artists, art professionals, and enthusiasts, visit our page on SoundCloud! Scroll down for more images.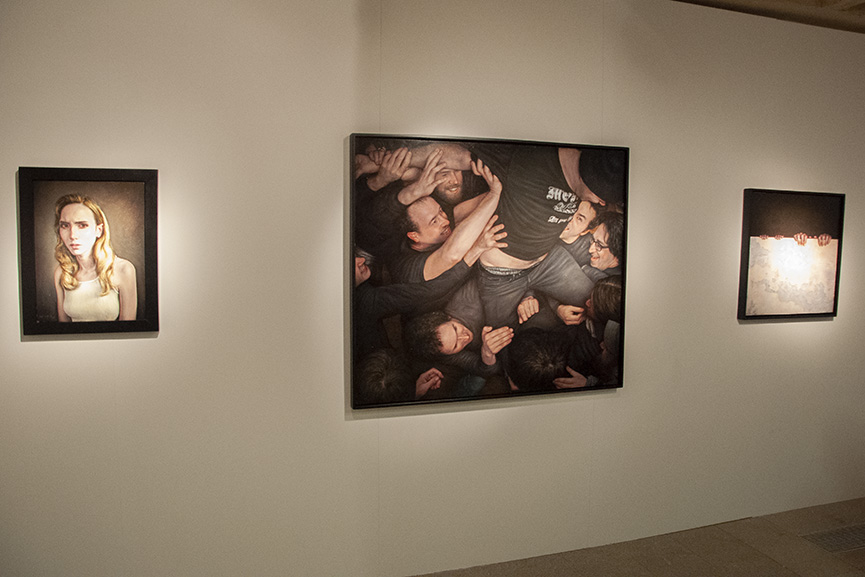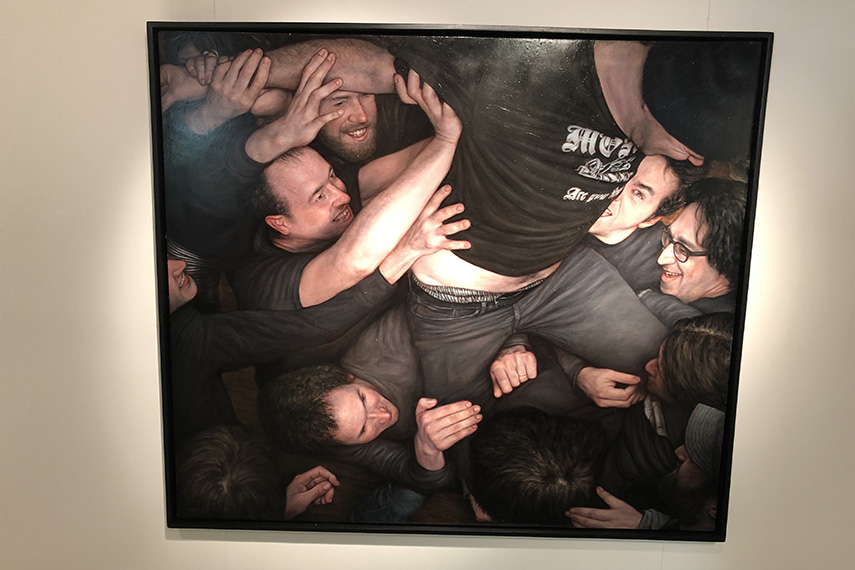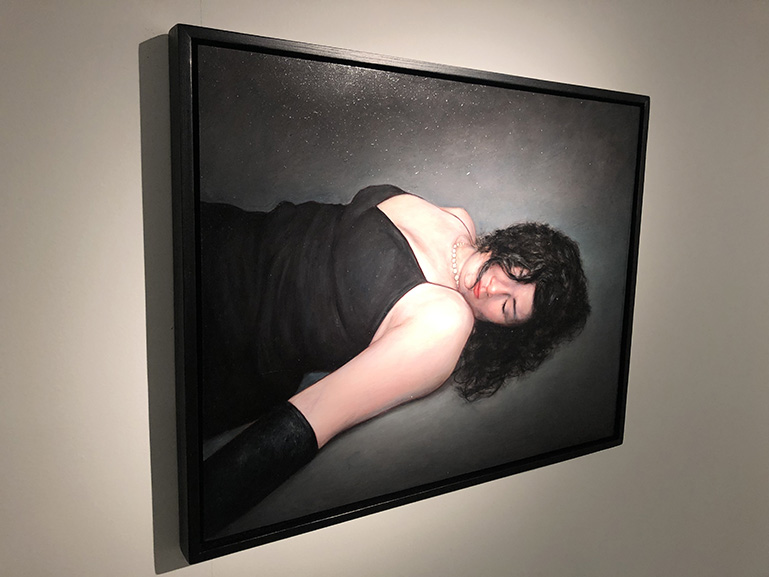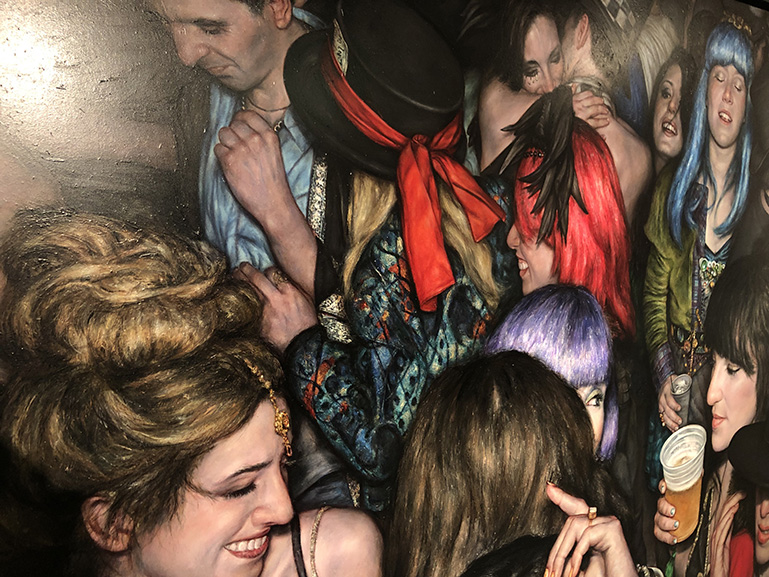 All images © Widewalls.