DAN23 is a street art artist from Strasbourg with a strong focus on portraits, which he carries out with passion in just a few brush strokes. His bright portraits, each of them dedicated to a particular song because music occupies a prominent place in his life, represent all the significant encounters he made so far. "I've worked for this exhibition for twenty years. It is a part of my life," says DAN23. Part of his life will be exhibited at Galerie Mathgoth in Paris.
The exhibition runs from March 21 to April 19.
Strasbourg or Stage?
After spending several years painting musical artists with watercolors, Dan23 opened his own gallery in Strasbourg in 2006. His first steps as a solo performer making live-paintings then appeared to be more on concerts and music festival stages throughout the world than in his own gallery. In 2013, he decides to quit the stages in order to get more involved into the streets and the urban environment. For the general public, Strasbourg artist was one of the greatest revelations of the international project TOWER PARIS 13. Finally, the street-art gallery Mathgoth in Paris offers DAN23 the opportunity to host a solo-exhibition in 2014.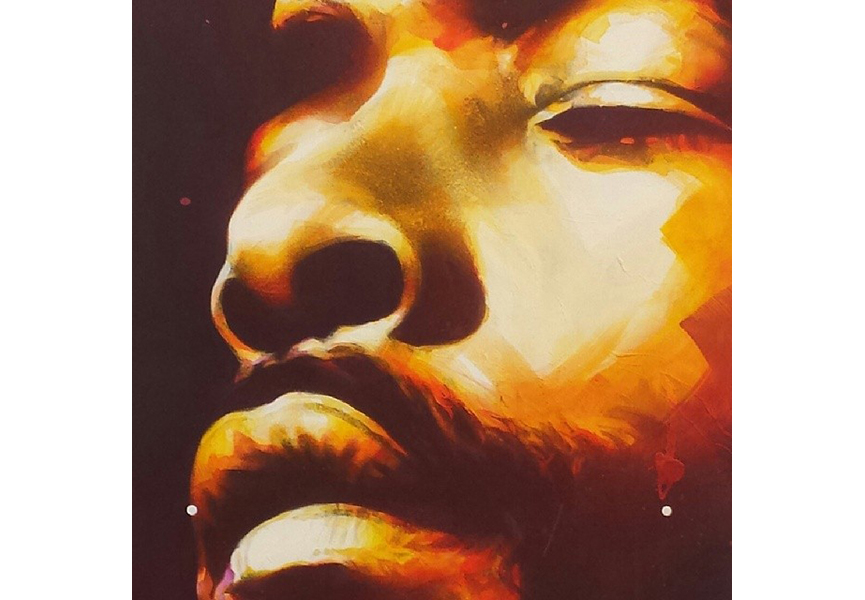 Companions in Life
The exhibition titled "Express Yourself" includes thirty portraits executed in watercolor, a very rare technique in urban art that DAN23 particularly likes. All these faces cover 3 main areas that have marked the last 15 years of work: the important meetings of his life, African-American musicians who have always accompanied and finally, a series of works which beautiful anonymous hand, through their eyes. The goal is to gather on universal topics such as music, childhood, love, compassion.