There are numerous examples of painterly practices that exist on the thin line between the abstract and figurative; however, the ones cherished by collectors, gallerists and audiences at large with a unique approach and poetics have the advantage.
Dana Schutz is one of the leading contemporary painters whose works resist any particular categorization, although the influence of great modernists such as Picasso and Dubuffet is apparent. In the past fifteen years, the artist gained critical acclaim as her practice developed more with every new series.
Schutz will present her latest paintings and sculptures for the first time at Thomas Dane Gallery within the exhibition titled For Shadow of a Cloud Moving Slowly, centered on the artist's exploration of subjective experience, fiction, and psychological sensation.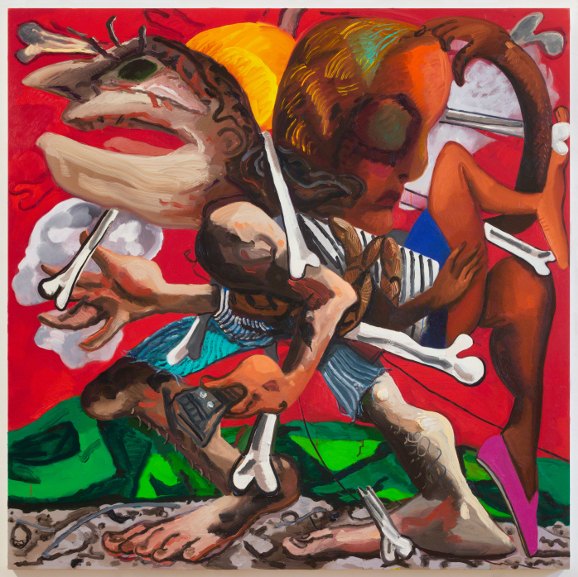 Into The Clouds
Namely, with the installed works will unravel Schutz's a new chapter of her interest in painting as a physical and affective space. Dreamlike narratives populated by somewhat bizarre characters floating in the dark will guide the visitors into the layered fancy of the artist.
In the great tradition of Surrealism, the works should not be perceived as concrete manifestations of Schutz's observation of reality, but rather as the strange, unprecedented, and berserk forays into the unconsciousness.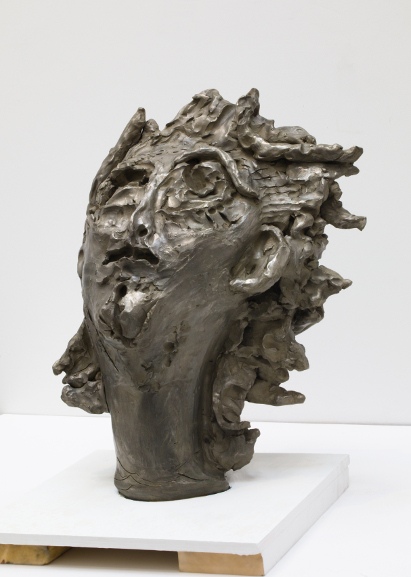 The Works On View
When it comes to paintings such as Boat Group or the Dalí inspired Everything or Nothing, the physical presence of the artist's subjects is underlined with layers of thickly applied paint that almost drizzles in a sculptural fashion.
A similar principle was applied to six new bronze sculptures that were initially carved in clay. These gestural works saturated with drama, humor, and temporality perfectly emphasize Schutz's capability to express tremendously her subjective experience regardless of the media.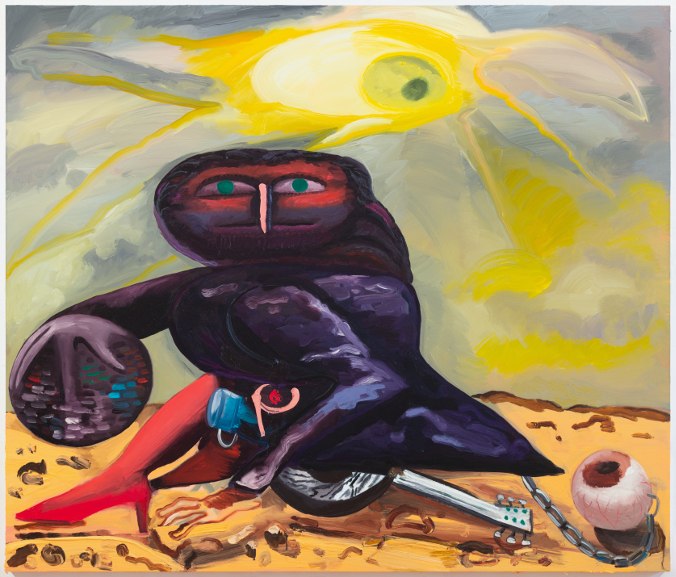 Dana Schutz at Thomas Dane Gallery
The reinforced approach to subjects that Dana Schutz continually explores, such as internal dilemmas, absurdity, and affliction, provides a new layer to her already confirmed painterly domains. Although at first glance disconnected from the reality and stuck to the never-ending flow of fantastical distortion, her works can be perceived as glimpses of our everyday contaminated with virtual communication and a general absence of sense in both social and political context.
Shadow of a Cloud Moving Slowly will be on display at Thomas Dane Gallery in London from 16 September until 19 December 2020.
Featured image: Dana Schutz - Boat Group, 2020. Oil on canvas, 231.1 x 304.8 cm. 91 x 120 in. © Dana Schutz. Courtesy the artist; Petzel, New York; Thomas Dane Gallery; Contemporary Fine Arts, Berlin. Photo: Jason Mandella. All images courtesy Thomas Dane Gallery.