Abstraction completely transformed the conceptual definition of what landscapes can be, and the ways they might be explored in contemporary art. As a distinctive interpretation of the genre, Danae Mattes art presents a powerful, absorbing vision of landscapes that have been realized, filtered, and synthesized by the artist and then reworked onto canvas. While gazing through the landscape, she often finds it as a mirroring of herself, as a special opening into perception. Her abstract pieces tend to emphasize the figurative relationships between the earth and the body. Entitled Alluvial Maps, her latest body of work will be exhibited at Dolby Chadwick Gallery. Capturing the dynamic ecosystem around us, her work perfectly portrays unfolding patterns of life we encounter visually and physically as we move through different realities.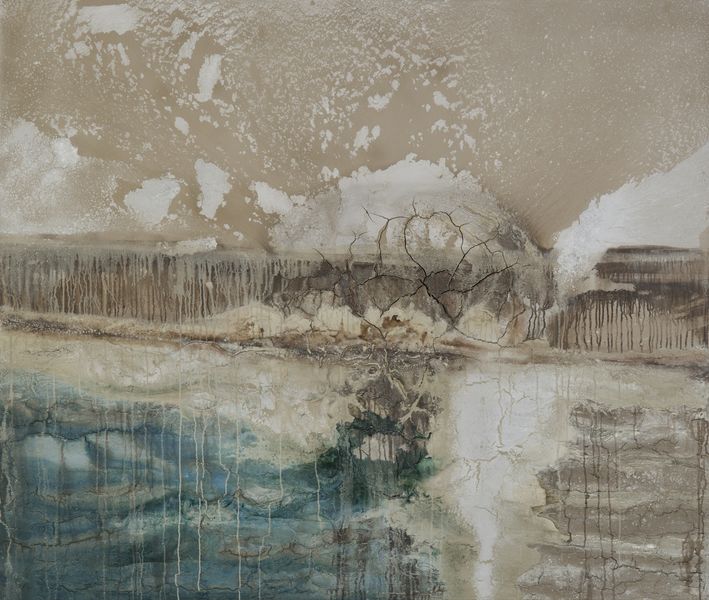 The Sculptural Presence of Mattes' Paintings
Landscapes of Danae Mattes are the artist's personal maps of time spent within nature, capturing her experience of moving through the landscape. Using clay, fiber and pigments as their base, her paintings have a certain sculptural presence. By combining materials and methods directly extracted from the earth, she allows them to interact in ways inherent to their physical properties. Their form is revealed over time as pigments and clay drain and evaporate across sloped canvases. In this way, translation of these elemental processes creates a distinct narrative. The way these materials generate structures resembles geological formations and alluvial phenomena. These shapes, patterns and textures change due to the amount of moisture introduced, the studio's humidity and temperature levels, and deliberate reorienting of the canvases as they dry.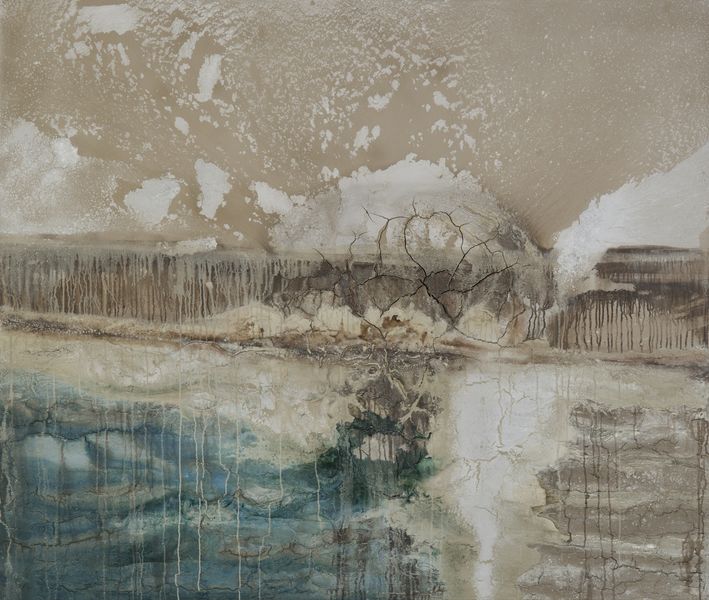 The Sense of the Movement
The way different colored pigments flow and drip contributes to the overall geological effect and intensifies the sense of movement. In the diptych Horizon III from 2005, a dark brown mass on the left side seems to rush from the right depicting a strong force of nature that made the clay crack. This allowed for the blue pigment to propel with the speed of a tidal wave. On the whole surface of the canvas, vague rivulet rains down bringing visibility to another layer of energy. The notion of water is a recurring motif in Matte's work. Works such as Harbor, Lake Interior and Reservoir are imbued with visual cues that conjure watercourses. These canvases present places of motion, transition, and unfolding.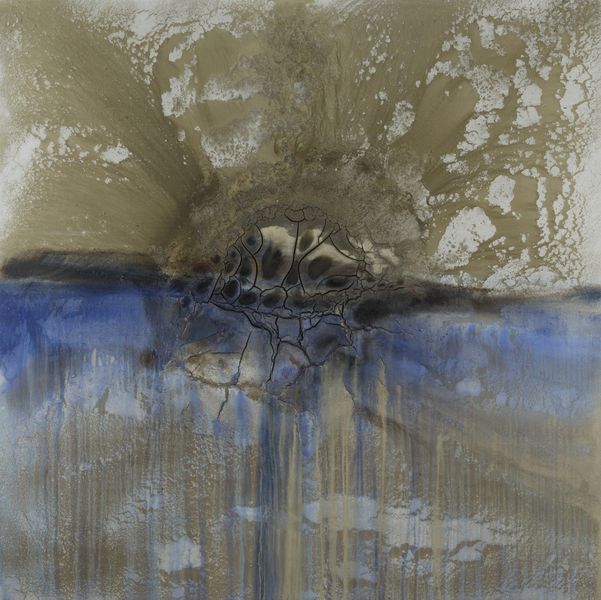 Danae Mattes Art at Dolby Chadwick Gallery
The work of Danae Mattes has been the subject of numerous solo exhibitions, most recently Transitory Waterscapes at the Snite Museum of Art, University of Notre Dame. Additionally, she has been commissioned to create public artworks both nationally and internationally. One of her most famous outdoor works is a 1992 arson attack at Mühlenstrasse 9 in the city of Mölln, Germany. The show Aluvial Maps will be on view at Dolby Chadwick Gallery from November 3rd until December 3rd, 2016.
Featured image: Danae Mattes - Horizon Event (detail). All images courtesy of Dolby Chadwick Gallery.