PArC Art Fair Lima or the PArC – Perú Arte Contemporáneo returns in 2017 for its fifth edition. Situated in the capital of Peru, the fair is among the most important in the Latin America, regardless of its relatively short history. Located in the Museum of Contemporary Art of Lima, it is a hub for over 40 local and international galleries which gather to show, and bring into dialog local traditions with global art tendencies. Along the main exhibition program, PArC is also known for its excellent additional programs, comprised of talks and book presentations, among others.
This year, three distinct sections will be curated at the fair - Solo Projects, Tijuana Section, and the Auditorium. The Solo Projects Section brings together six creatives who, within the space of the event, continue with their existing projects, creating in this way a unique place of dialog and interaction. We sat and talked with the curator of Solo Projects, Daniela Pérez, who introduced the section in more detail to us. We also talked about selected creatives and their projects, how they relate to each other, conceptual basis of the section, but also about the existing networks of cooperation in Latin America between art workers, and Pérez's curatorial experience.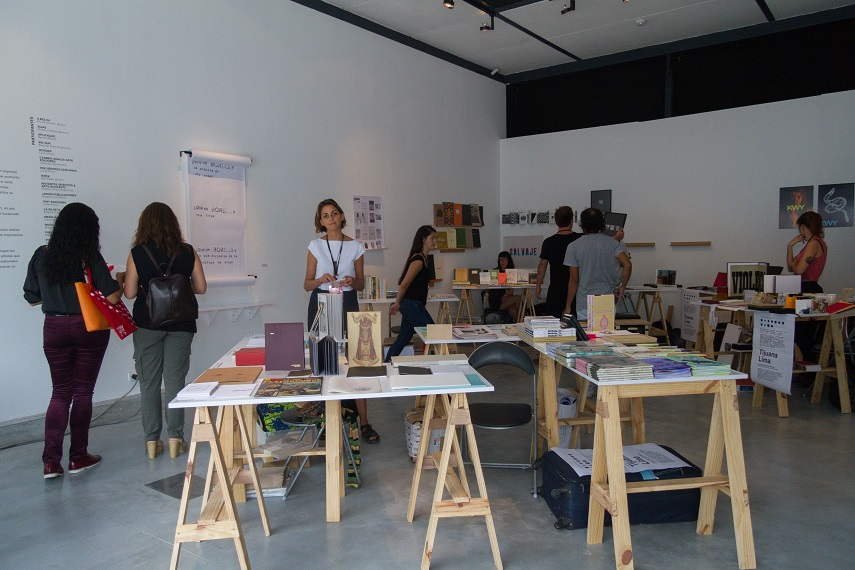 Community Awareness of the Current World
Widewalls: Peru Arte Contemporáneo is in its fifth edition. When did you become a part of its team? Have you followed the previous editions?
Daniela Pérez: I was invited to curate the Solo Project Section for 2017 this past January. This will be my first time in PArC and in Peru actually, so I am very much looking forward to it.
Widewalls: Can you tell us more about the Solo Project Section? What is its role within the fair?
DP: PArC is a relatively young fair and is quite focused in the sense that it is not a huge fair, which allows for a special place for the participant galleries and artists. Within this scale, the Solo Project Section presents six projects in total, which play a fundamental role as part of the fair. To begin with, this is the area within the fair where perhaps more obviously, visitors can approach projects developed and conceived by artists as formal presentations of their work. This type of exposure, through the Solo Projects, allows introduction, in a more formal way, of a specific group of works by one single artist and gathered in one place.
In the past, the Solo Project Section has been curated by colleagues who have approached the task in different ways of course. For this edition, I was interested in taking into consideration as part of this platform, our current times and conditions, and address from the point of view of dialogue, certain political, cultural, economic and social situations that predominate worldwide. A fair is precisely a space for exchange and dialogue between people from diverse places, always relating back to the local context too. In those terms, I find utterly important –considering also the available time, as well the financial reality that many galleries are going through, with so many art fair compromises nowadays and the specificity of the local market– to use the curatorial input to enhance conversation at diverse levels in order to highlight what coexistence has meant or can mean in our current world.
Anyone Anywhere is the title I've selected for this platform and space for conversation which I hope allows too for a continuity in preexisting projects and ideas by each of the artists, so these can be shared fully while they too, adapt to the specific context of which they are temporarily part of under the Solo Projects in PArC.
Widewalls: What criteria did you use when selecting artists for 2017 edition?
DP: More than a defined theme that influences the criteria in order to illustrate a thematic through a selection of works following a strict line of content and interpretation, this curatorial project seeks to enable the gathering of diverse artistic approaches, independent one from the other, which can coexist. Their coexistence, precisely, is fundamental to the project in order to allow for a dialogue between the work of artists who might and can, or not, have much in common.
What interested me the most, was to work under the premise of a widely open community awareness of the current world. We live in times in which it is fundamental to trigger the possibility and the right to pose new questions and ways of responding in order to rethink the type of relations that proliferate between people and the space that exists between us, as well as in our relationship with nature. Therefore, the six artists in this year's Solo Projects – from different generations, contexts and involved in various types of processes and tools to develop their artistic proposals – are open to this sort of guide for visiting Anyone Anywhere.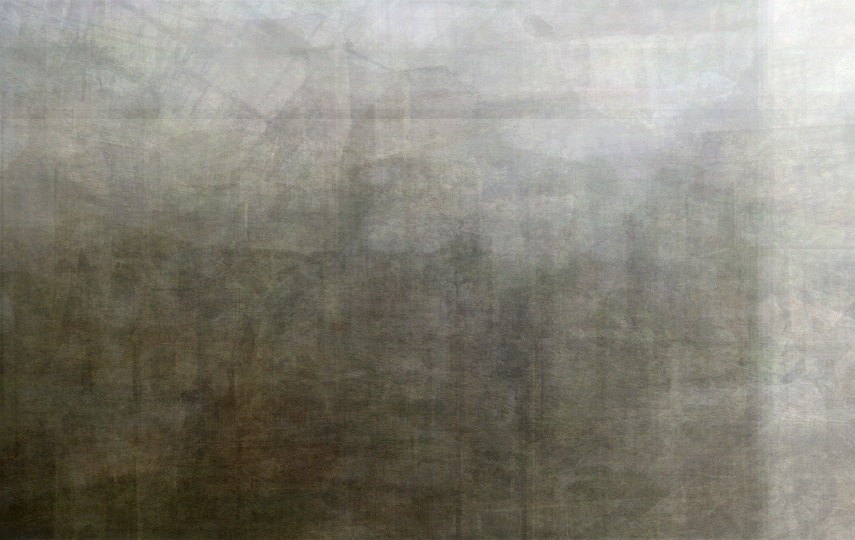 Introducing the Artists of the Solo Projects Section
Widewalls: Can you introduce some of the artistic projects and artists from the section to us?
DP: The artists that will be exhibited in the Solo Projects Section this year are: Juanli Carrión (Spain, 1982), Laura Belém (Brazil, 1974), Emilia Azcárate (Venezuela, 1968), Emanuel Tovar (Mexico, 1974), Andrés Marroquín Winkelmann (Peru, 1983), and Rubela Dávila (Peru, 1943).
To point out a couple of details and share a bit on what the public will see, I must begin by highlighting the relevance behind the Solo Project by Rubela Dávila, Peruvian artist which will present a series of works from the 60s. This project is quite unique in that it conveys an important reconsideration of the work of a local artist which I am sure will attract both the local audience which might recognize the treatment she gives to the materials she employs (oil and wood) in her three-dimensional paintings, and I am sure an international audience will be in awe to be introduced to her work as well. Literally, alongside the project by Rubela Dávila, a younger Peruvian artist, Andrés Marroquín Winkelmann will present his ongoing research regarding the poetics of color from a different point of view. Laura Belém, on the other hand, will present a series of 11 photographs entitled Reconstrução (Reconstruction), that are the result of a complex photographic and imprint process after an event in 2014 in Belo Horizonte, in Brazil, when the municipality of the city was responsible for cutting a large group of Ficus Trees from one of the main avenues in the city, suggesting they had been brought down due to a plague (a similar event actually took place in this same city in 1963). The local community fought for the permanence of the centennial trees and alongside professional environmentalists in a campaign known as "Fica Ficus (Ficus Remain)", they gathered in objection of the decisions taken by the government. The series of photographs Belém will present, suggest the possibility of curing the remains of the dead tree trunks with different types of crystals that are typical of the area, Minas Gerias, and are known for their mystic properties.
Of course it would be important to speak further and more in detail about each project, but for now, I would only like to add that two of the six projects – Emanuel Tovar's and Juanli Carrión's - include a performative side, which the visitors should not miss!
Widewalls: How is the section organized?
DP: Well, this section as I mentioned before is composed of six individual projects and the space is quite contained so in terms of layout, each project generates its own ambience. This year's Solo Projects include galleries based in Peru, Brazil, Argentina, Mexico and the United States, all coexisting in the same space. The artists that are part of this section belong to different generations, however, the distribution does not respond to chronological matters or anything of the sort.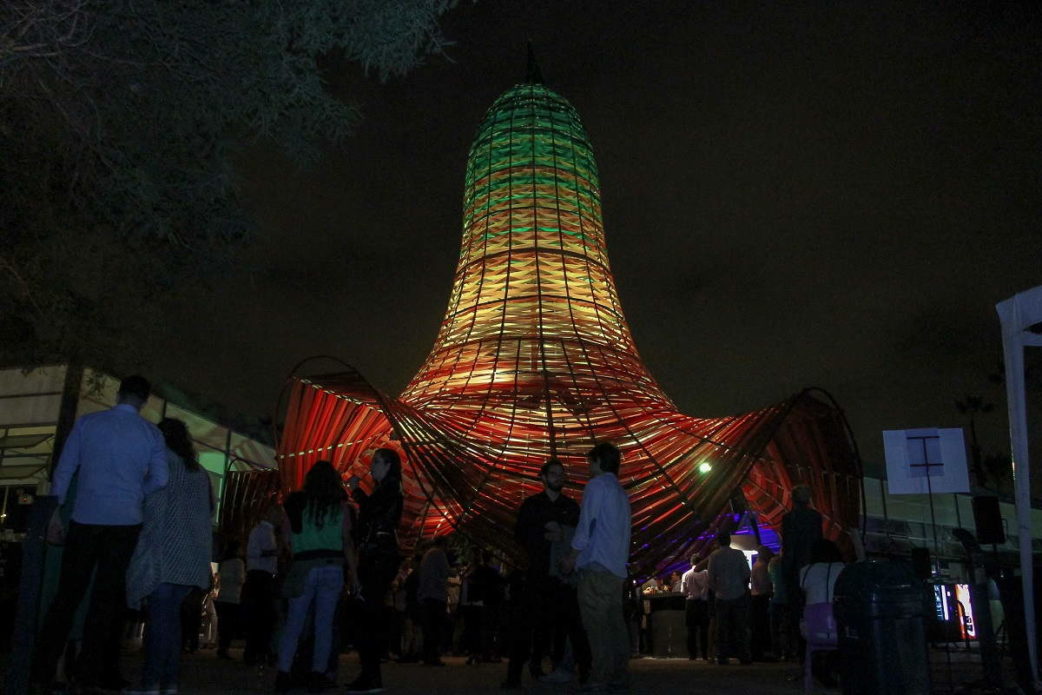 Generating Dialog and Interaction
Widewalls: Conceptually, Solo Projects section focuses on the idea of interaction and dialogue. How do you envision this would work during the fair? What is the outcome you are hoping to achieve?
DP: Yes, definitely, I hope this section allows for dialogue and interaction. In those terms, I must emphasize that dialogue has begun even before the fair opens, with very rich and exciting conversation with the artists and the participating galleries. As I mentioned above too, two of the projects involve a performatic part, which will also allow the audience, I hope, to delve into different moments of the processes that each artist requires to develop their project.
Widewalls: You have numerous curatorial projects behind you. Can you compare your experience with PArC with some previous ones? What would you take from this engagement?
DP: For me, the curatorial input when working in the context of a fair can be quite different from other curatorial projects. However, it is all very much worth considering as part of larger conversations too, that one has and continues to foster with specific artists, and the overall system that is part of the contemporary art scene in specific regions and internationally. My experience with PArC has been gratifying in that I am always happy to work in the Latin American context, without that meaning that conversations are restricted to regions. This type of project allows me to delve deeper into productions and work that at times is not as well known, studied, and research as it should, so I am excited to be part of this through a small input.
Widewalls: What is your opinion on contemporary art scene in Lima or more generally in Peru? How would you situate it within the Latin American and global context?
DP: This will be my first time in Peru. I know many artists from Peru, living there and abroad, so I am glad to finally be able to visit the country and learn more and more about its contemporary art scene and its rich culture and history. I think Peru is going through a very important moment in terms of art production and like other countries in Latin American, I suppose it will benefit from initiatives and projects like PArC, among others, taking place in Lima and elsewhere.
Widewalls: Can you comment a bit on the level of regional cooperation? Is there a kind of network that connects art workers in Latin America?
DP: Yes of course, I guess many professionals are eager to share material and research so this allows for a productive cooperation between people that work in this context and outside it too. In the case of Latin America, we all know, there is much to be done, and these official and less official forms of networking all contribute.
Featured image: PArC 2016. All images courtesy of PArC.