The Danish photographer Søren Solkær has been portraying the world's leading musicians for the last two decades. The project that he will be presenting at the gallery Vroom & Varossieau is a bit different. Entitled SURFACE, the exhibition will present a portrait anthology of some of the most significant street artists on the contemporary scene. Dedicated to individuals who create art in the public space, this project is a result of his three-year journey through cities all around the globe including Athens, Berlin, Copenhagen, Las Vegas, London, Los Angeles, Melbourne, Miami, New York, Paris, Stavanger and Sydney. Featuring some of the most important street art figures today, this project is a comprehensive survey of the current street and urban art scene.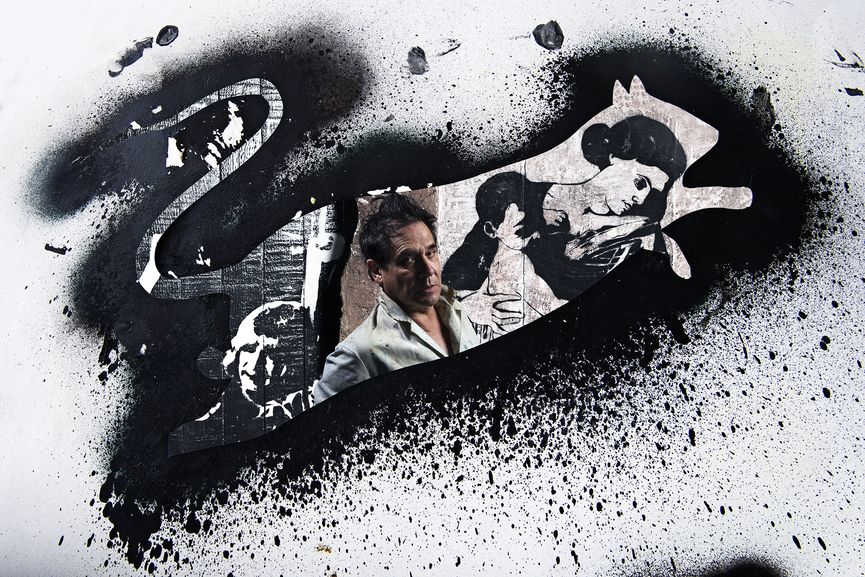 An Exhibition and a Publication
Created in his signature style, these photographs exhibit the influence from cinema and painting. With a characteristic use of artificial lighting and a stunning element of storytelling, these photographs resemble film stills and create the atmosphere of hyperrealism. Identities of street artists portrayed in this series are often obscured by the use of props or masks. All 135 photographs portraits of street artists and their works are compiled in a 240-page monograph. Some of the artist featured are Shepard Fairey, Blek le Rat, DabsMyla, Ron English, FAILE, Kaff-eine, The London Police, Seen, Swoon and Vhils amongst many. The monographs SURFACE is artist's fourth photo publication.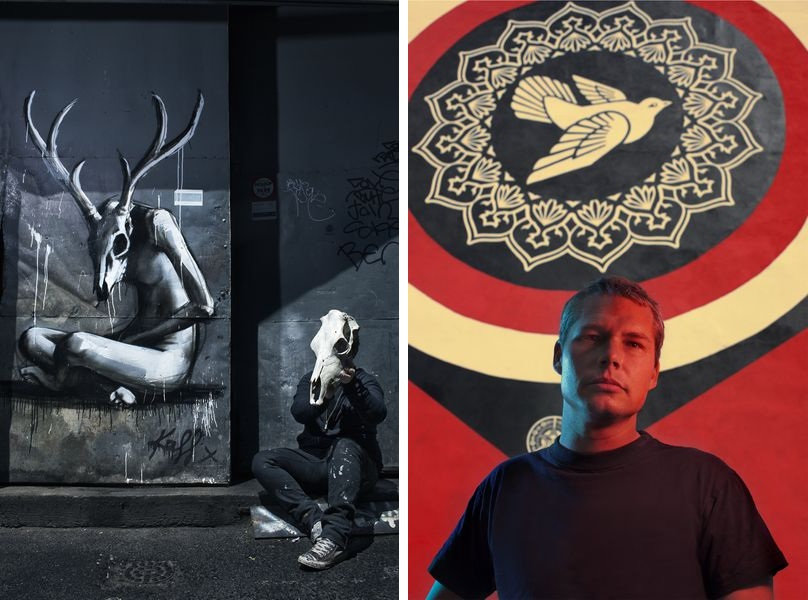 The Practice of the Danish Photographer Soren Solkaer
Born in 1960, Søren Solkær has managed to develop a unique and distinctive approach to photography. Always been interested in portraiture, his favorite subjects are fellow artists. Focusing on people who use their creative and spiritual potential to their fullest, he manages to capture their very essence. During his 20-year long career, he has collaborated with legends such as  Ian Brown, Metallica, Primal Scream, Paul McCartney, Led Zeppelin, David Lynch, Bjork, Pharrell, Amy Winehouse and many others. Drawn to the aura of secrecy and the mysterious and illegal aspect, he shifted his focus on the street art scene in 2012. Fascinated with these artists and their work as well as the movement itself as a phenomenon, he managed to fulfill the vision he had as a teenager and explore this scene from the inside.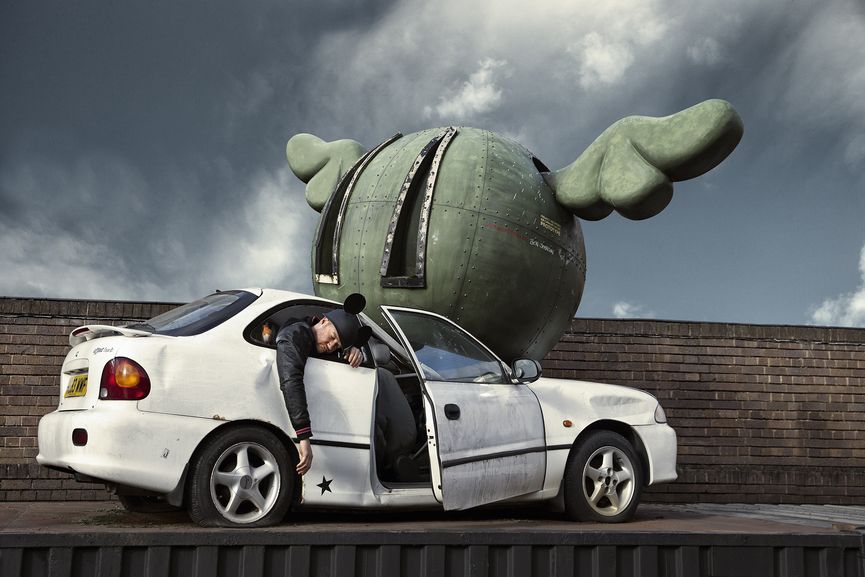 The Exhibition at Vroom & Varossieau
The gallery Vroom & Varossieau in Amsterdam is specialized in street and urban contemporary art. Apart gtom featuring both internationally celebrated artists and emerging talent, the gallery also arranges licences and commissions for murals for artists. The exhibition SURFACE will be on show at Vroom & Varossieau from September 8th until October 9th, 2016.
Featured images: The London Police (England), Miami 2013; Soren Solkaer - Shoe (The Netherlands), Stavanger 2012; Soren Solkaer - Seen (USA), Las Vegas 2014; Soren Solkaer - Ludo (France), London 2012 and Soren Solkaer - Don John (Denmark), Copenhagen 2014. All images courtesy of  Vroom & Varossieau.