Here at Widewalls, as I'm sure you might have noticed, we love street art. We're always excited to discover new talents and talk about their extraordinary work. One of such artists is Danny Doom, aka Desur, who will soon exhibit at Hamburg's OZM, a show that will also be his first solo exhibition.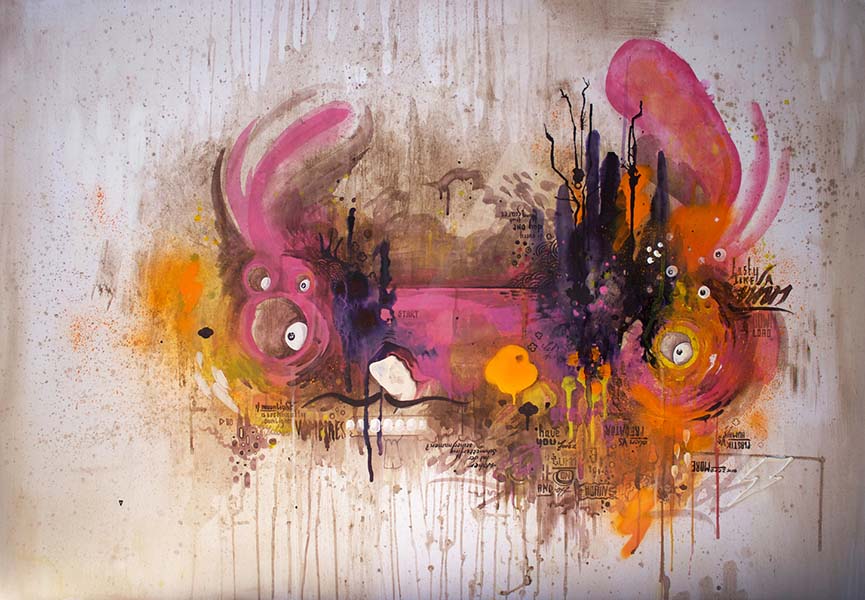 The Many Crafts of Danny Doom
Germany continues to produce many talented, multi-oriented creatives (take a look at our list of 10 German Artists). This young man defines himself in many ways: as an illustrator, street artist, urban artists, a doodler. His artistic development began with drawing and graffiti, passing on to painting, fine arts and graphic design. His style evolved with time, forming his own language, and he also began using diverse materials for his complex paintings, such as paint, spray paint, ink, but also dirt or coffee. His paintings are composed of illustrative and abstract elements, mixing traditional, street and digital art. The imagery he creates plays with perception, tackles the philosophical themes of god, the devil, ignorance, the universe and so on. It is detailed and well executed, full of hidden messages, riddles and ambiguity, and it explores the very nature of street art.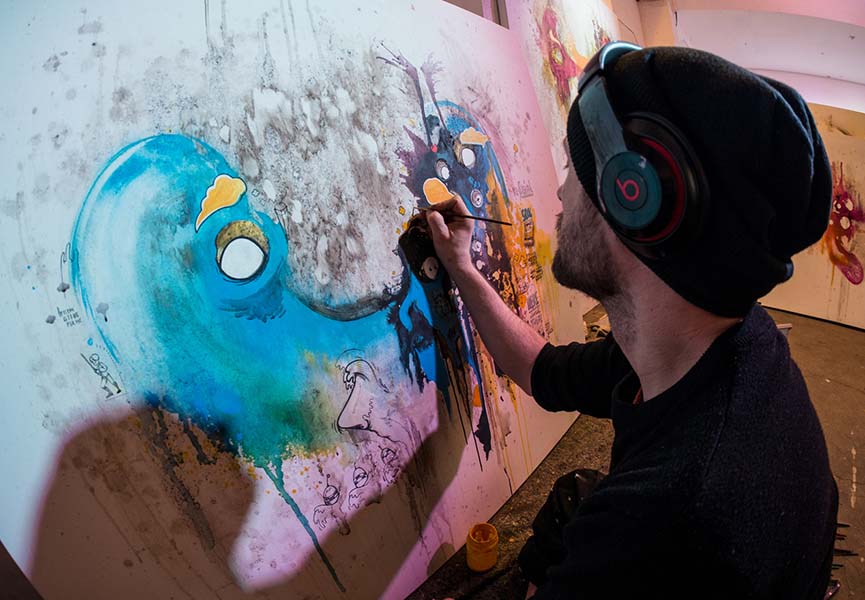 It Is Always Doomsday
His creativity knows no punctilious dimensions - he did everything, from small paintings made together with other artists to graffiti murals of hundreds of square meters. He has traveled the world and has worked with many famous figures of street art, like Os Gemeos, Seak, Toast, Banksy, Daim, Alex One, La Mano, Stohead, Besok, Loomit and many more. His latest series is called It is always Doomsday, and it embodies cryptic messages and interprets current affairs in the world. He had exhibitions all over the world, including Europe, Australia, New Zealand and the US. He also has a Vimeo channel, where you can see videos of him in action, creating rich and composite works.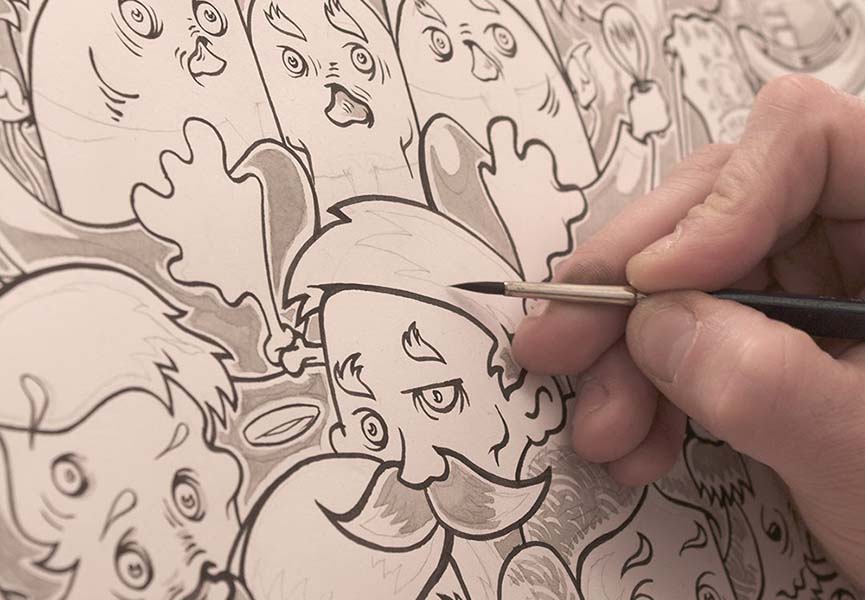 Game On - Don't Worry
Through his latest show, Danny Doom will tell stories about ancient myths (another street artist dealing with ancient themes is the Italian artist Aris) , the Evolution, gaming, superheroes and the end of our days. Danny Doom "Game On - Don't Worry" will open on February 6th at the One Zero More Art Space Gallery in Hamburg, Germany, and will close on March 28th, 2015.
Speaking of gaming, it has often been a topic on the streets. Make sure you check out Top 10 Video Game Characters in Street Art.
Sign up for my Widewalls and get the latest from the world of urban art!