The history of modern and contemporary art has alway been articulated around the Western-centric position of production, and everything that was different has always been on the margins of the market. Recently, there has been a revival of general interest in art from South Korean, whose work has been underappreciated for a long time. Dansaekhwa, the Korean art movement that emerged in the 1970s, became the most crucial artistic movement of the 20th-century South Korea and one of its most famous and successful ones. The artists involved have been loosely affiliated and have worked independently without a group name or identity. It wasn't until the year 1980 that the term 'tansaekhwa' (or dansaekhwa), that literally means 'monochrome painting' in Korean, was first used by a critic Lee Yil to describe a group of abstract paintings distinguished by neutral hues. The movement emerged when the Republic of Korea was still under a military dictatorship and strong social and political control, as a way to challenge the normative aesthetics that prevailed in the country at the time. Dansaekhwa is often referred as an attempt of assimilation with Western modernism's styles and a rupture with its cultural past and heritage, but this reading has been marked superficial as it disregards the differentials within the temporality of modernity as it unfolded in East Asia.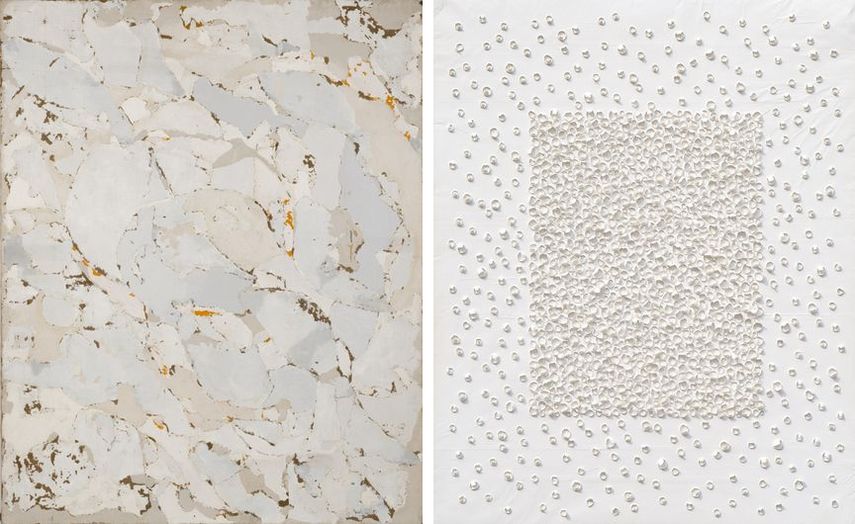 The Origins of the Dansaekhwa Korean Art Movement
After the Korean War and the separation between the North and South in 1953, strong avant-garde movements started to emerge in South Korea with the younger generation of artists experimenting with new artistic styles as a response to the devastating social situation. Even though discouraged by military repression and imbalance in wealth distribution, the artistic expressions during this era that flourished beyond the conventional meanings and parameters in Korean art, gave birth to abstract art leading to the movements influenced by Art Informel and Abstract Expressionism. Going through various stages, Korean abstraction was inspired by expressionism in the 1950s and geometric field abstraction during the 1960s, leading to the 1970s monochrome style painting called Dansaekhwa. The painter from South Korea Lee Ufan, who has previously moved to Japan, first presented Korean artists in Tokyo. The show Five Korean Artists, Five Kinds of White organized in Tokyo Gallery in May 1975 featuring artists Kwon Young-woo, Lee Dong Youb, Heu Hwang, Suh Seung-won and Park Seo-bo, is often referred as the first exhibition of the movement. During the 1970s, prior to the Gwangju uprising that meant the end of the military government in South Korea, the oppressive regime and the difficult socio-political situation was a binding force uniting the Dansaekhwa artists in South Korea.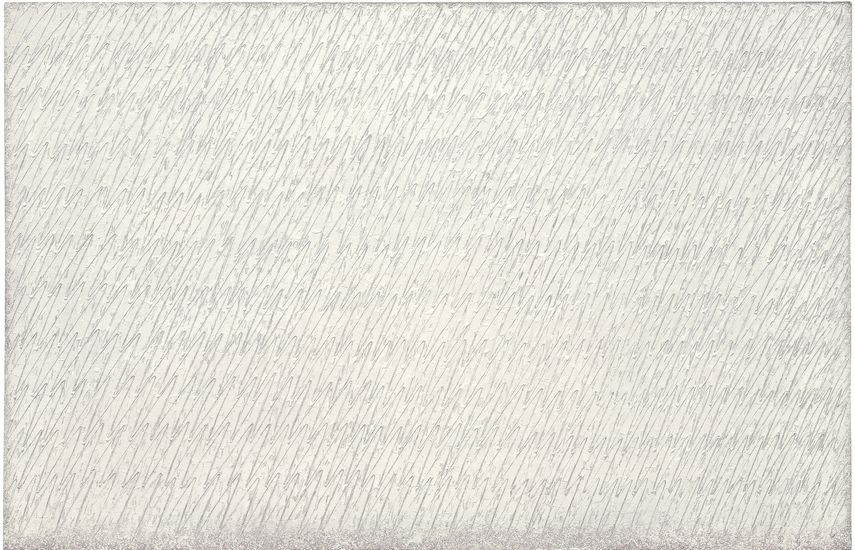 Danasaekhwa Versus Western Minimalism
Even though often compared to the Western minimalism and monochrome art, it is very important to recognise this distinction and Dansaekhwa's uniqueness. While minimalism and monochrome art of the West were logical, based on principles of mathematics and language and often referred as 'empty painting', Dansaekhwa was meditative and holistic and it accentuated tactile quality and the 'return to the nature'. While Dansaekhwa rejected pictorialism, figuration and the subjectivity of art, just like Western abstract forms of the 1960s, it was in the attempt to return to the nature by denying the artist a subject. In contrast to the formalist Western perspective and rejection of the mainstream academic art and aesthetics idealism aiming for provocation and subversion, Dansaekhwa aimed to connect to Korean roots through a combination of elements from their traditional culture. Focusing on the meditative aspect of creating art, their approach is more about growth and layering.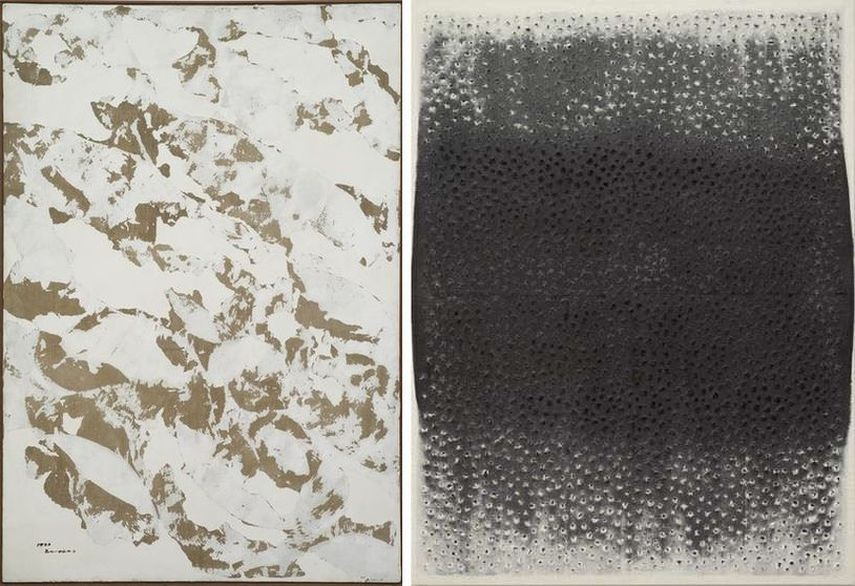 The Dynamics And Versatility
Exploring the physical limitations of materials, Dansaekhwa art was energetic and contained naturalistic materiality and tactility. These artists were exploring soft objects and created works with relief, texture and repletion of movements. The dynamics and versatility of these artworks show the expansion of formal boundaries that these artists were going for. Some of the leading figures in this movement were Lee Ufan, one of its founders, Yun Hyong-keun, Ha Chonghyun, Chung Chang-sup, Cho Yong-ik, Chung Sang-Hwa, Park Seo-bo, Heu Hwang, Kwon Young-woo, among others. The newer generations of artists working with this style include Chun Kwang Young, Jeong Sook Ahn, Lee Bae and Moon Beom.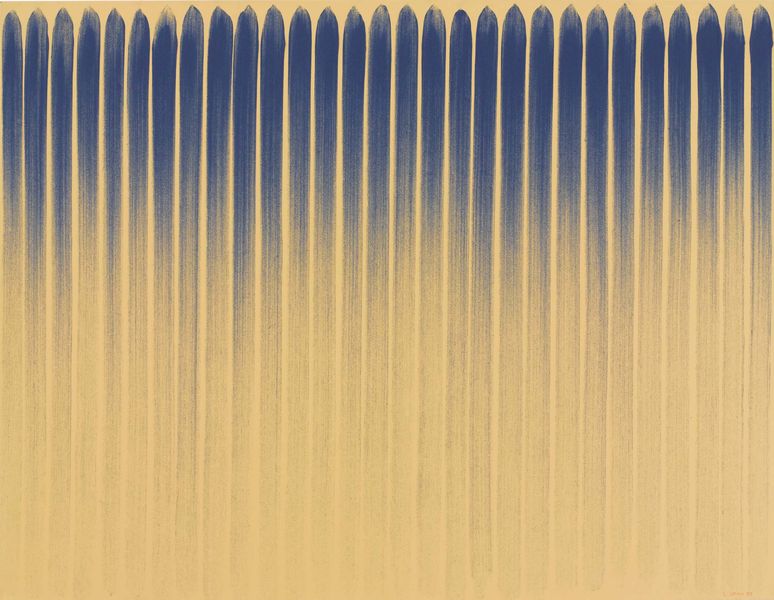 Renewed Critical And Commercial Interest
After decades of neglect, the number of shows in Korea and the rest of the world starting in 2014 triggered renewed critical and commercial interest in Dansaekhwa. This could be attributed to the return of abstract painting and other discoveries of abstract trends such as Japanese Gutiai or Japanese Gutiai or Europe's Zero movement. The art of this important movement has been presented at Venice Biennale in 2015, as well as at numerous exhibitions in galleries all around the world such as Gallery Hyundai in Seoul, Blum & Poe in Los Angeles An New York, Galerie Perrotin in Paris, Pace London, White Cube in London, among others. Due to this new interest, Dansaekhwa art has experienced a market boom as a relatively affordable alternative to Western minimalism, with the emergence of new generation of artists who continue to create works with strong art historical pedigrees. According to historical auction data, paintings from Park's "Ecriture" series sold at auction recently for $55,432. The works of artists such as Park Seo-bo, Chung Sang-Hwa, Yun Hyong-Keun, Chung Chang-Sup or Kwon Young-Woo broke all auction records, and the interest in this movement is expected to grow even more in 2016.
Editors' Tip: Contemporary Korean Art: Tansaekhwa and the Urgency of Method by Joan Kee
Explore further about this influential art movement. One of the most successful and most popular art movements in South Korea, Dansaekhwa grew to be the international face of contemporary art of South Korea art and a cornerstone of contemporary Asian art. In this full-color and richly illustrated a book, Joan Kee gives a new interpretation of this important movement, putting it in the perspective of the history of abstraction and the Asian art in the 20th century. In making her point, Kee combines close reading, archival researchand interviews with prominent artists that represented this movement, examining their exploration to find their own style in order to break away from Japanese or Western art influences. This is the first in-depth examination of Korean monochromatic painting published in English language.
Featured images: Chung Chang-Sup, Untitled; Park Seo-Bo, Ecriture No. 19-78, 1978 (detail); Ha Chonghyun - Untitled 72 C, 1972; Chung Sang-Hwa - Untitled 73 7, 1973 (detail). All images for illustrative purposes only.