Time Will Tell, a new street art exhibition displaying Darco graffiti opens this March at Green Flowers Art Gallery in Boulogne-Billancourt. Darco is a well-known name among the street art aficionados. His career spans over three decades, and he has been among the first cohort of urban creatives in France who raised the bar of the street art scene.
Darco's name is among the ones the new generations of creatives working on the street mention as a great influence and inspiration, but he is far from retiring. Being continuously active on the art scene since he first entered it, this legend continues to offer his creative output not just to viewers in public spaces, but also to gallery audiences, jewellery lovers, and cinemagoers.
Green Flowers Art Gallery in Time Will Tell, brings back a more traditional Draco, giving to the viewers a look at Draco's works done in his recognizable styles of lettering and tagging, which made his name on the streets.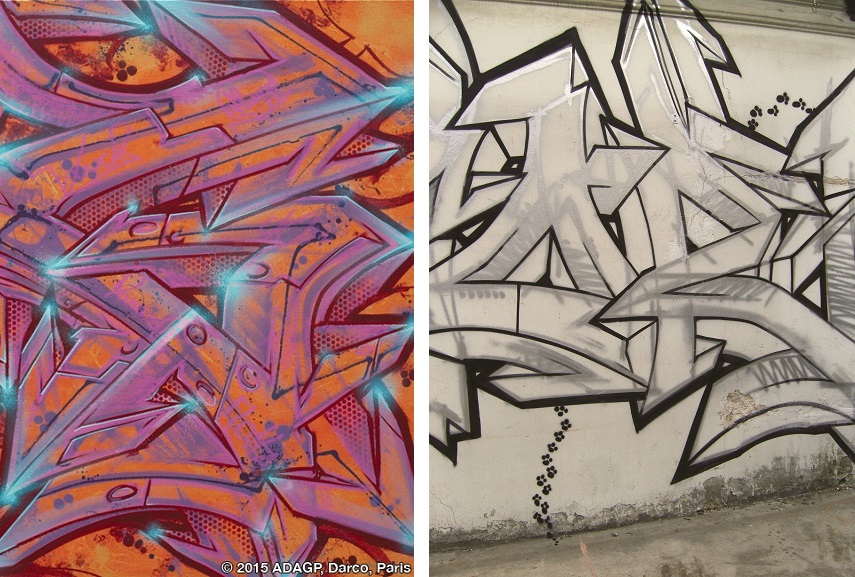 A Pioneer of Street Art in France
Although considered a French street art legend, Darco was actually born in Germany in 1968, in the town of Bielefeld. When he was a kid his parents moved to Paris, where he grew up learning the craft of street art.
From the start he practiced several forms of urban art in the suburbs of Paris, and later discovered hip-hop and his original visual expression. His first graffiti date back to 1984. The next year he also co-founded an artistic group named FBI, with his acolyte Gawki. The group soon rose to fame due to the quality of their works. They created monumental murals not just in France, but all over the world as well. Over the years Darco remained faithful to his lettering style and alphabet as the main subject of his work.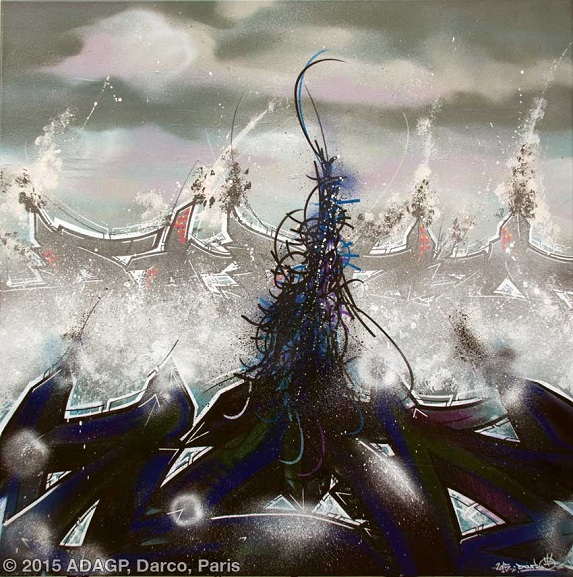 Energetic and Dynamic Gesture
Being a first graffiti artist in France to be convicted of destruction of public property in 1988, Darco paid his dues to society by painting murals at Gare du Nord in Paris. His aesthetic research led him to discard the primary function of letters, which is to be read, and to seek an expression that is primarily concerned with pictorial effects of what he does. His style is very energetic, original and dynamic, marked by complexity of geometric, but fluid forms.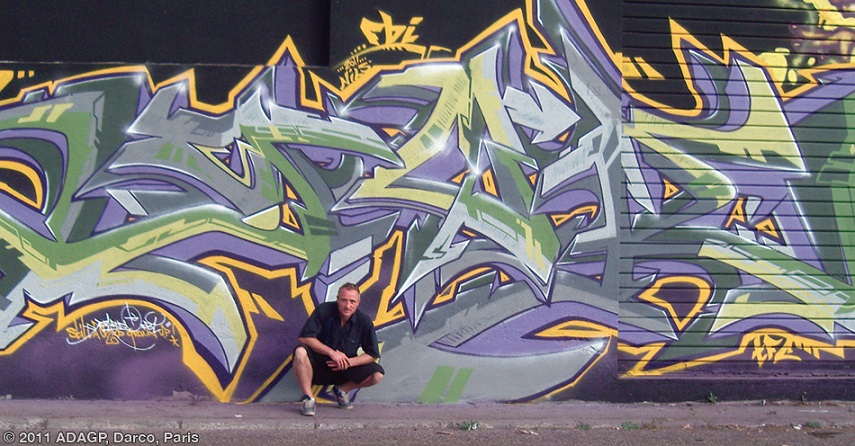 Green Flowers Art Gallery Accommodates Darco Graffiti
Darco's career over the years proliferated in many new directions. Being an expert on graffiti and tagging, Darco works also as a consultant, art director on different projects, as well as a lecturer on the topics of street art. In 1991 he was an artistic adviser on the film "IP5" by Jean-Jacques Beineix. In 2007 he launched a collection of jewellery and belt buckles in collaboration with Anjuna, and just a year before published his first book Darco Code Art with Alternatives. Today, his works are regularly exhibited in galleries and acquired by museums. Darco continues to be active in fields as diverse as fashion, design, architecture, decoration, and to collaborate with companies such as Virgin, BMW, Posca, Make Up For Ever, Clarins, MAC cosmetics, Peugeot, and Hermes.
Time to Tell, an exhibition of Darco's graffiti, opens at Green Flowers Art Gallery on 11 March, and runs until April 22, 2017.
Featured image: Darco - Der Wanderer, detail. ©Darco. All images courtesy of Green Flowers Art Gallery.