Back in March of 2010, the Swiss graffiti artist Sigi von Koeding died of cancer. His moniker DARE continues to play an important role in the world of graffiti and street art as the artist left his legacy in spray on walls from Europe to the rest of the world. He was the first Swiss sprayer who started freelancing back in the 1990s, and he was honored with his very own spray can called "dare orange" by the brand Belton Molotow. DARE - Sigi von Koeding solo show is coming to Kolly Gallery, organized with the late artist's mother. This exhibition will be the last one where people can buy original artwork created by the graffiti artist, and the prices will remain the same as they were in his last show in 2009. All the proceeds and benefits will be used towards funding the retrospective show in Basel, scheduled for the end of March in 2016.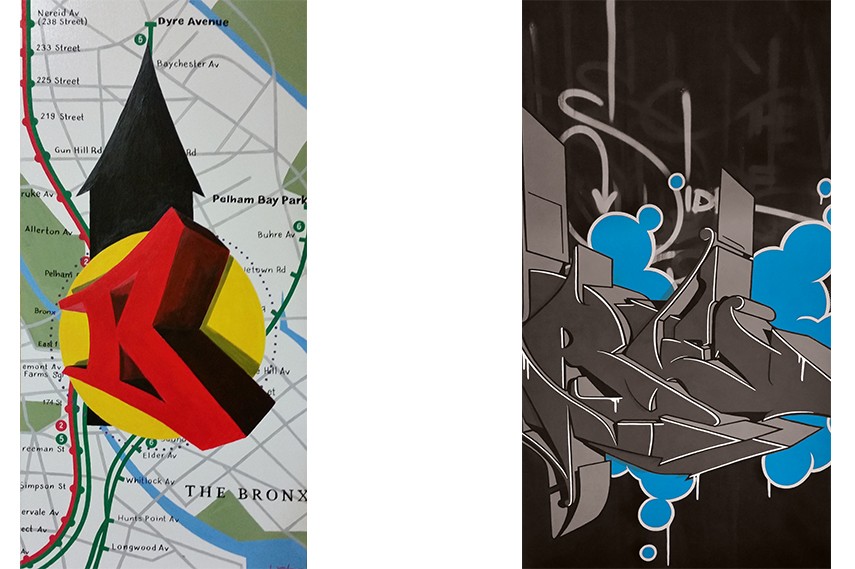 Sigi DARE von Koeding as One of the Graffiti Pioneers
As the spreading wave of the early graffiti movement reached Europe in the mid-1980s, Sigi DARE von Koeding played a major role in its development. Born in Basel, Switzerland, Dare began doing illegal graffiti in 1986. Soon, he progressed his passion from a hobby into a profession by starting to spray his graffiti on canvases that were issued in galleries, museums and fairs. Quite rapidly, newspapers and media began following and reporting his work, broadcasting his art at a national level. After several television appearances and numerous reports by the Swiss media, Sigi started creating large murals with international graffiti artists. Facades, walls, shops and various other locations were embellished with his distinctive artwork, in cities from Los Angeles and New York, to Hamburg, Barcelona and Zagreb. His prolific work further developed the painting of a simple pseudonym (tag) and elevated it to a completely unique and distinctive 3D-style, which he later on perfected on canvas with brush. He was one of the first graffiti artists to build a bridge from the back-alley atmosphere associated with the scene to the art world of avant-garde galleries.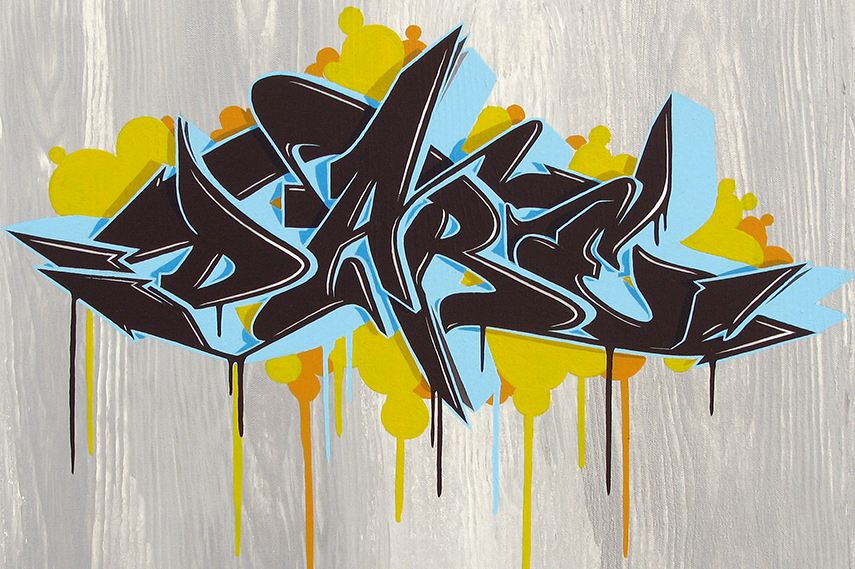 Elevating the Simple Tag and Graffiti to a Whole New Level
In the hands of Sigi von Koeding, a spray can wasn't simply a special form of claiming territory, or a tool to be used for tagging one's own name, Dare effectively elevated the form to an urban spectacle. From large-scale mural creations to the repeated transfer of his four letters onto canvas, using only layout, form and coloration, Dare managed to provide the viewer with an insight into the creator's personality. He was one of the earliest artists to have erased the tag of vandalism attached to the world of graffiti and street art. He adopted the 4-letter pseudonym back in 1986, and continued to express himself through it on canvas as well. As Dare stated himself, his paintings should be regarded as written self-portraits, and if you believed that writing was an expression of personality, life could be found in each individual character.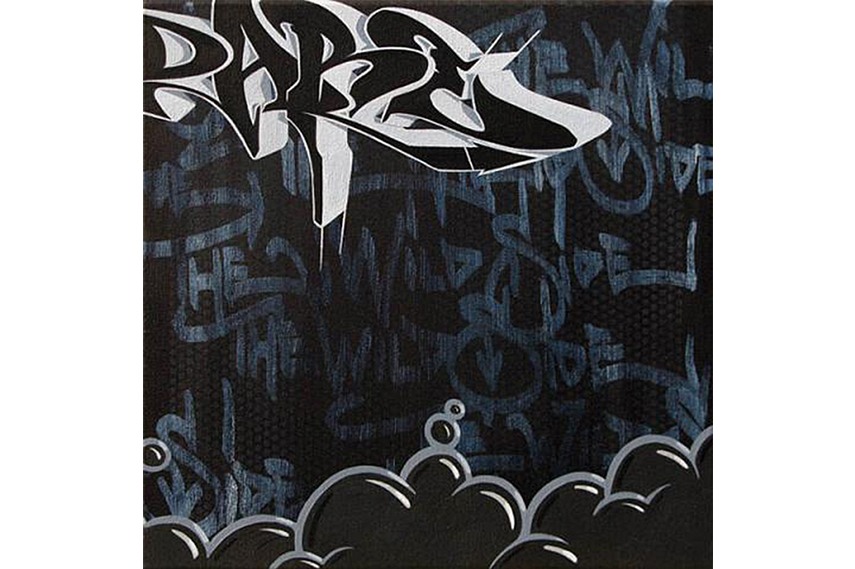 DARE – Sigi von Koeding Exhibition at Kolly Gallery
The Swiss creator considered writing as an utter expression of personality, he viewed the letters not just as a way of communicating content, but as a direct product of the soul of the author. Dare spent years, decades even, actively and intensely exploring the idea of letters, studying their basic typographical forms and autodidactically further developing them. DARE – Sigi von Koeding exhibition is on view from January 21 – February 20, 2016 at Kolly Gallery in Zürich, Switzerland. As a pioneer of the sprayer generation, DARE enjoys the highest respect of his colleagues, and even after 25 years, his hometown of Basel is still baring his graffiti. His book entitled DARE to be different will be published in spring of 2016, and it will document his oeuvre containing numerous graffiti, sketches, as well as a major part of Koeding's multifaceted works he left on canvas. Aside from the issue of the book at the retrospective show, a print will be produced especially for the exhibition; an issue of 100 pieces, based on the painting Ego Pop.
Featured images: Dare - box verte; Dare - violence; Dare - Train Kunststoff; Dare - greytones; Dare - camo dare woods. All images courtesy of KOLLY GALLERY