Everything is connected in the art of David Altmejd, a Canadian sculptor who made a name for himself in the art circles around the world. Everything is connected, everything is complex, and everything is transforming. The objects of his work are never still, they are constantly reshaping themselves, always on the verge of iridescent forms. His work The Flux and The Puddle sums more than 20 years of his career in a way. It may be his most famous art piece, as a masterful fusion of styles and contrasted figures. This work was recently acquired by the Giverny Capital Collection, and it will be on loan to the Musee d'art national des beaux-arts du Quebec (MNBAQ) for a period of ten years, starting in 2016.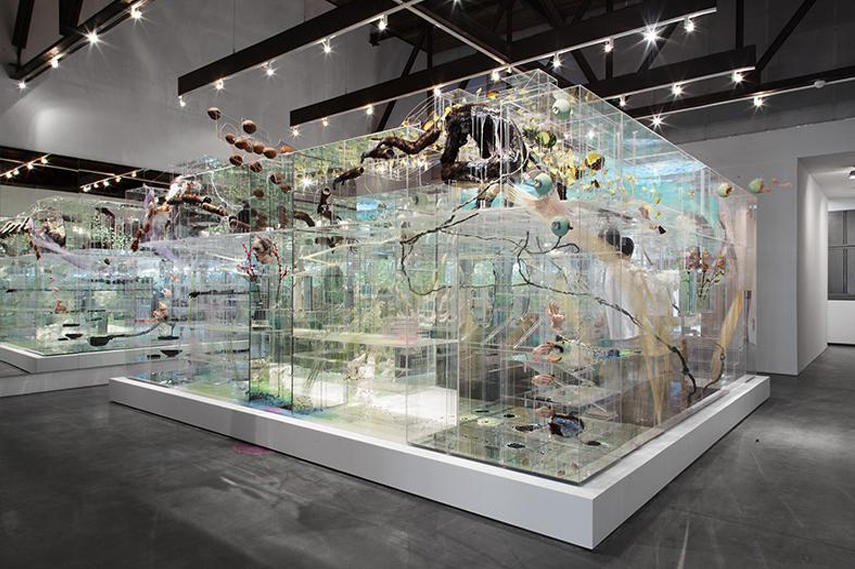 Ever-Changing Miraculous Sculptures
David Altmejd is fascinated with science-fiction movies, biology and human anatomy, mythical tales, and fantastic creatures, and it is clearly reflected in his art. He dedicated his career to creating a spectacular, ever-changing, and miraculous sculptures. His work mostly presents male figures, and they are coming in all sorts of forms – as bodybuilders, werewolves, giants, nudes, and much more. His art is richly ornamented with blurred borderlines between interior and exterior, surface and construction, actual and surreal. His abstract sculptures play with their viewer's eyes, making them believe that everything is possible and that everything is happening exactly the way it's supposed.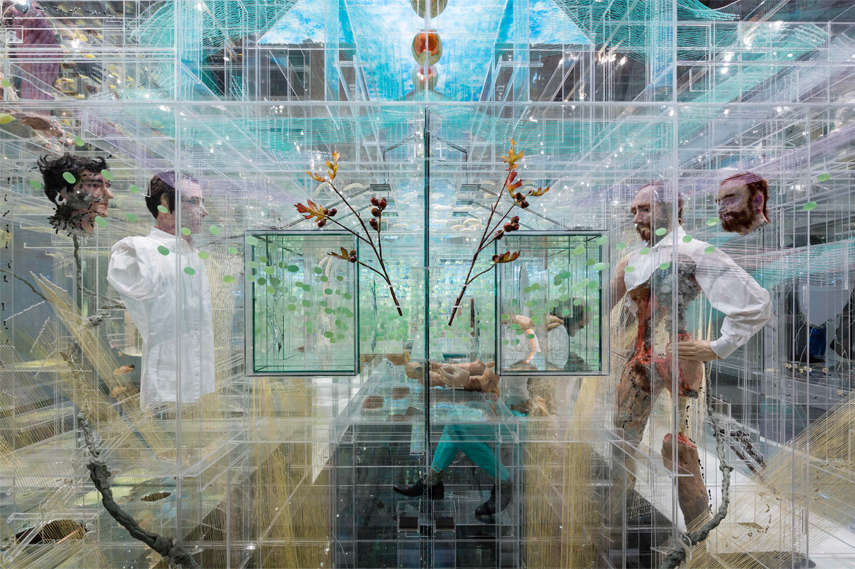 Creating Self-Sufficient Entities
With an MFA degree in his pocket from the Columbia University in New York, David Altmejd is even more determined to succeed in the process of transforming his ideas into the reality. He is constantly re-imagining reality and creating different worlds as self-sufficient entities that are holding secrets hidden beneath. The audience is there to discover them. Altmejd doesn't know the meaning of the piece he is creating when he starts crafting it. No, he doesn't even think about the end of the process. It is the process itself that he enjoys the most. The making of art is his call, his playground, a place where he can express himself the way he wants to. The final artwork is something that is there for the audience to enjoy. In a way, it becomes theirs to cherish it further.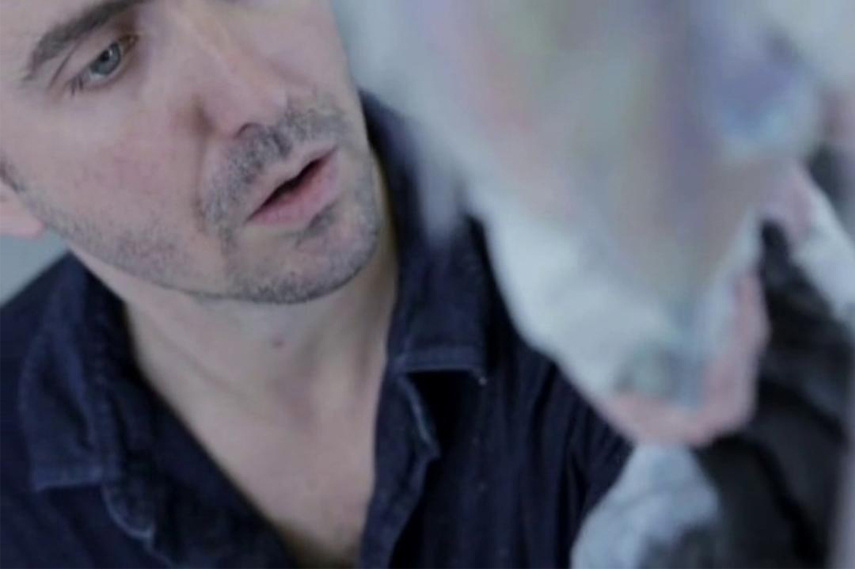 David Altmejd exhibition at MNBAQ
David Altmejd is one of the best-known artists from Quebec who is renown internationally, and Francois Richon, president of the Giverny Capital Collection believes that his work should remain in Quebec. Thanks to Richon, artwork The Flux and the Puddle by David Altmejd will stay in his place of origin, and it will be on view at MNBAQ for the next ten years, starting from June 24, 2016. MNBAQ set a dedicated location for this masterpiece – it will be exhibited in the Gallery 1 of the Gerard Morisset Pavilion. So, the Quebec residents and the visitors will have the opportunity to discover, or rediscover, the art of this extraordinary artist.
Featured image: David Altmejd - The Flux and the Puddle 2. Images courtesy of MNBAQ.